Sometimes I run across something on somebody's blog that just makes me happy. And considering I spent the better part of yesterday in a car dealership watching in horror as a $21.95 New York State inspection morphed into a $645.00 service repair bill, and the fact that Zoe's butt now has two cracks instead of just one, I need some happy.
I stumbled across this video yesterday on MommaWannabe's blog. Now, it is very possible that everyone but me has already seen this video because I am always the last to know about anything. If you want the latest and greatest, be it in fashion, music, gossip or anything, stay far far away from me. If you want to know the latest and greatest six months after the fact when no one cares anymore, I'm your man. Or woman. Whatever.
Whenever there is something new, I won't find out about it until six months after the other seven billion inhabitants of this earth discover it. That's because they live inside the loop and I live approximately nowhere near it in a galaxy no one has invented yet.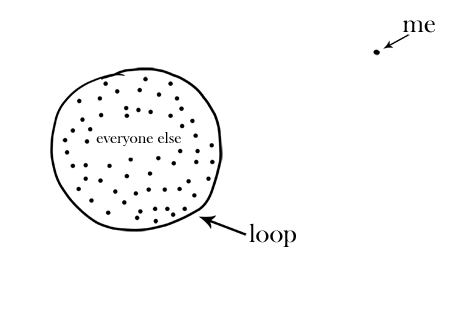 So, if you have already seen this video, I'm sorry and I'll try to understand if you drop me like a communicable disease because you have no patience with people who are a day late and a dollar short. I should have warned you that I never have a dollar on me. Just ask Helena … she was with me when I charged a 79¢ pack of gum on my MasterCard last week.
If you haven't seen this video, it's of a guy named Matt who is paid to travel around the world and get people to dance with him.
Is that cool or what? I want someone to pay me to do something. And no, shutting up doesn't count. Besides, I don't think anyone could afford me on that one.
I'm not sure what draws me to this video … the gorgeous scenery, the people from all walks of life, or the fact that Matt's dance moves are freakishly similar to the ones Nate has used at every wedding we have ever attended. If I didn't know for a fact that Nate's passport had expired, I'd be a little suspicious.
And this music just takes me away. It makes me want to jump the next plane to the highest mountain with the largest volcano so that I can dance atop it amid the lava and sulfuric ash. It makes me feel adventurous and I haven't felt adventurous since never.
This video inspires me.
I want to be Matt when I grow up. Except with girl bits.
.

.
.