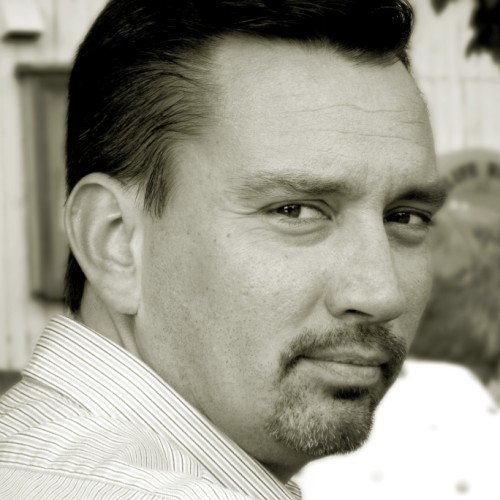 Twelve years ago, I was falling in love with a tall, dark, handsome IT guy named Nate, whose snoring issues were but a gleam in his eye.
When I wasn't at work taking people's houses away speedy quick in the bloodsucking cesspool that was the foreclosure department of Scum & Bucket LLC, or at my condo chasing after my three year old daughter Zoe, I spent my time sucking in my stomach, wrestling with contacts, wearing high heels, stabbing myself in the eye with eyeliner, buying pretty panties and saying such idiotic things as I think I'll just have the salad, thank you.
Because when you're falling in love, you suffer from a debilitating case of Stupid on a daily basis. This explains why I wore dental floss as underwear and consumed more lettuce in those first few months than Thumper's extended family, times ten.
And why, when Nate asked me over the phone to go rollerblading, I said I thought you'd never ask! Meet you in ten minutes.
I conveniently forgot that I had packed my skates away for eternity because I had learned the hard way that if God had meant for me to roll around on wheels, he would have birthed me as a Buick.
The hard way occurred a couple of months prior, when some friends from work decided that in order for me to take full advantage of life as a newly single woman, I needed not only a new wardrobe but also a hobby so as to facilitate meeting shiny new XY chromosomes. The wardrobe part was easily taken care of after a couple of hours at Banana Republic but the hobby part proved to be a bit more difficult and was ultimately taken care of after a couple of hours at a bar. As my friends tossed back alcohol, they lobbied some hobbies which I quickly discarded one after another as utterly ridiculous. Like water skiing (I'm allergic to falling down, especially in water), rock climbing (I'm allergic to hauling my own weight) and biking (I'm allergic to swollen crotch.) After rejecting 43 other ideas, they muzzled me and then unanimously agreed on rollerblading, to which I capitulated. In my defense, I agreed only because I couldn't breathe. And I was thirsty.
So I went out and bought myself some funky new rollerblades and color-coordinated elbow pads and knee pads and wrist guards and one bright, Saturday morning, I met my friends at the path that ran alongside the canal. I threw down my equipment and let them have at me.
They showed me how to tie it, lace it, snap it, button it, velcro it, tighten it, loosen it and adjust it.
They showed me how to stand up, which I only did once. I did, however, stand back up no less then 192 times because apparently there is some obscure rule in rollerblading that says when you fall, you are not allowed to lie there and wail like a baby.
For several hours, I practiced pushing off on one foot and following through with the other, until I was pretty sure I was doing a reasonable facsimile of a glide and bore only a slight resemblance to a drunk Michelin Man failing a sobriety field test.
Stopping was an entirely different matter and the one and only time I tried to circle to my right, I wound up in a spin that lasted three days and resulted in me answering to the name of Harold Bibbits for the remainder of the week.
Eventually, I learned to smash into things to stop myself. I looked for trees, poles, walls, cars or other inanimate objects. In a pinch, I'd careen into a human but they weren't as much fun because whereas a wall will just stand there mute, a human will sway dangerously and be noticeably un-mute and possibly combative, thereby pretty much sucking all the fun out of it.
After several days of rollerblading instruction, I was covered in bruises and sore enough to suspect that a herd of buffalo had trampled over me in my sleep. I packed my skates away and decided to take up napping.
But then I met Nate.
And it took all of a nano second before I started suffering the most crippling bouts of Stupid ever and this is coming from someone who once sported black and white polka-dotted lacy ankle socks with patent leather high heels back in the eighties.
Don't ask. Did I mention it was the eighties? It's entirely possible my hair was cutting off oxygen to my frontal lobe.
We're all familiar with how a crippling case of Stupid attacks when you're falling in love, right? I think it has something to do with your immune system becoming compromised because all your blood cells are staging a mass exodus from your brain and heading for places south of the border.
Your honey calls and asks you to go rollerblading and you develop sudden onset short term memory loss.
You dig up your funky rollerblades, grab your rose colored sunglasses and hightail it out the door.
You meet him on a trail that you have never seen before.
When your inner voice reminds you that Chapter Three of Rollerblading for The Stupid and Insane instructs you to be familiar with your terrain to reduce the risk of death, you tell it to shut the hell up and mind its own business, do you bother it when it's lusting after chocolate brownies?
You gear up and push off, following him down the trail.
You manage to stay vertical and are pleasantly surprised to find out that it doesn't suck that much.
You catch up with him, just in time to see the dip in the trail.
You realize the dip is not so much of a dip as it is a sheer drop into the depths of hell.
You realize there are no walls or cars or complete strangers to smash into.
You quickly decide that you can't fall on your honey because he might be able to determine your weight.
The skin on your face is being stretched all the way to the back of your head as you reach a speed of Mach 10.
You decide to simply fall down and hope for the best because, at your core, you are a colossal idiot to the tenth power.
You quickly discover that falling down at warp speed causes your shorts to hike up to previously undiscovered territory.
You smile as you whip by your honey on your fanny, lest he think you didn't plan the entire thing.
You try not to worry about the sticks and stones and various pieces of debris as they embed themselves into your thighs and ass and places unknown.
You skid for five minutes or five hours, you can't be sure.
You finally come to a stop with enough gravel in your nether regions to pave Route 1.
You try not to cry in front of your honey as he gently picks you up and carries you to the car and slumps you, ass up, in the back seat.
You bid a fond farewell to the seventeen layers of epidermis and subcutaneous fat you left behind on the trail.
You spend a romantic evening at home, getting sprayed with OTC Lidocaine and having your honey use tweezers to extract foreign objects from the swollen, bloody and bruised mess that is your posterior.
Days afterward, as you slowly and painfully hobble down the halls of your office, you'll come out from under the haze of Stupid. And after it takes you ten minutes to sit down in a chair, atop a towel to soak up the oozing, you'll dream of morphine and tell yourself that the memory of this pain is all you'll ever need to prevent another recurrence of this horrific disease.
Until a couple of months go by, and then the phone will ring and your honey will be on the other end and you'll hear yourself uttering the prophetic words Skiing? You read my mind! Pick me up in an hour.
.
.