Every so often I allow myself one feeding frenzy at the all-you-can-eat lunacy trough, just so I can get in touch with my own inner batshit crazy and make sure it's still up to challenge. The last thing I want is my batshit crazy to languish and atrophy because I won't be able to distinguish it from my metabolism and then where will I be?
The last time I stuffed my psyche's face at this trough was back in February 2010 while driving our Durango home from the IKEA in Pittsburgh and we all know how that ended.
This time around, I've been standing at the damn trough for so long, my feet have grown roots and I have a permanent hunchback. Not to mention my emotional stability is so distended from gorging itself on the never-ending buffet of whackadoodle, it's got stretch marks and on more than one occasion, I've mistaken it for my stomach.
For my own sanity, I decided to no longer stand at this damn trough but rather, sit down on the couch, make myself comfy and hold out for a full-blown midlife crisis instead because I hear they're a lot more fun. To prepare for it, I bought myself my very first thong. Look for a post coming your way soon entitled WHY AM I WEARING A COLONOSCOPY ON MY ASS?
But just as I was settling down to await my crisis by eating my weight in Pepperidge Farm Milano cookies while watching a marathon of Real Housewives of New York City…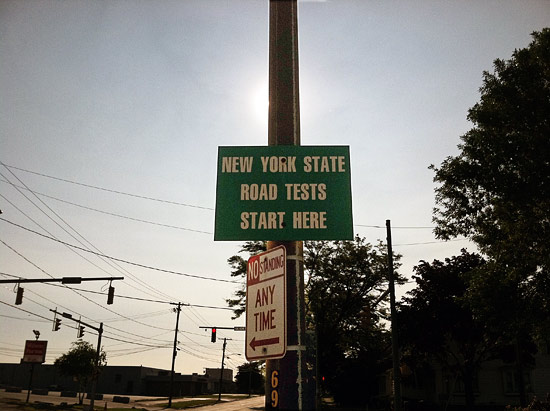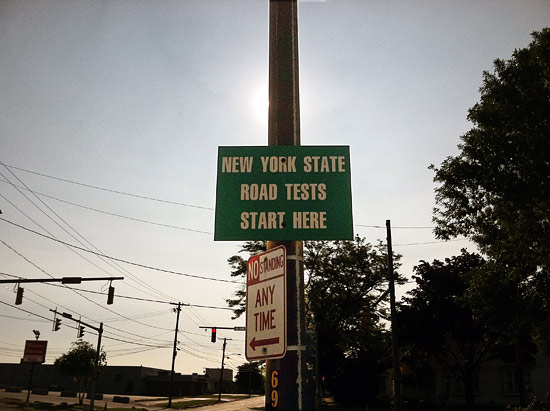 … Zoe decided to shoot my life to hell by signing up for her driver's license test.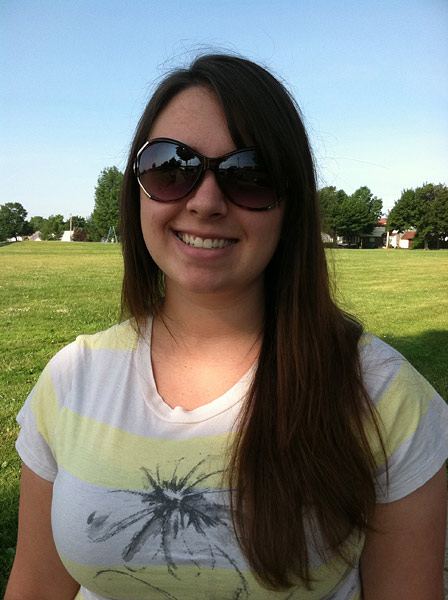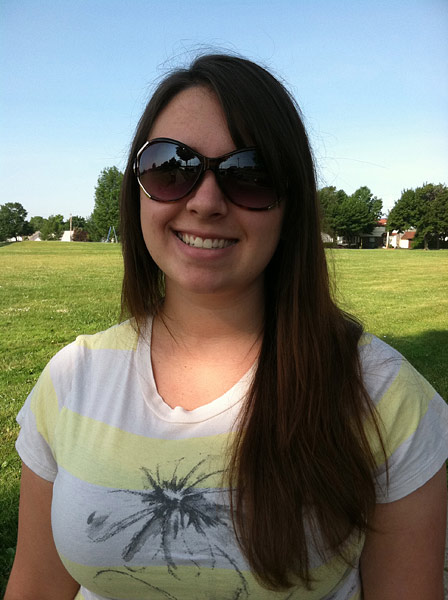 This was Zoe, filled with nervous excitement, right before her test was to start.
If I had known how to shoot video with my phone, you would have heard her saying something like "Ten more minutes until the world as you know it changes forever, Mom!" and then you would have seen a panning shot of the clouds and the sky and then more clouds and then more sky and then a bunch of shaky trees and then some grass and dirt and then someone probably would have zoomed in an emotionally fragile, bespectacled, perimenopausal woman lying flat on her back from the OH MY GODness of it all.
But only if that someone didn't care about being grounded until she turned thirty.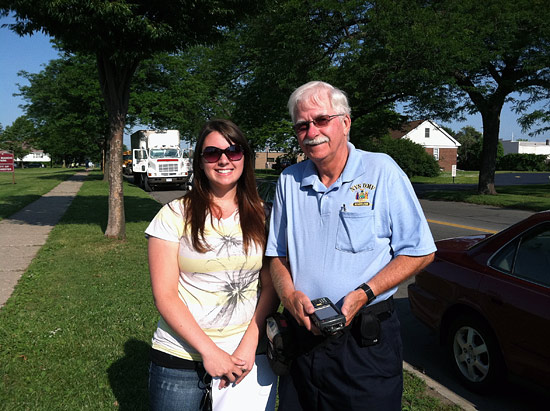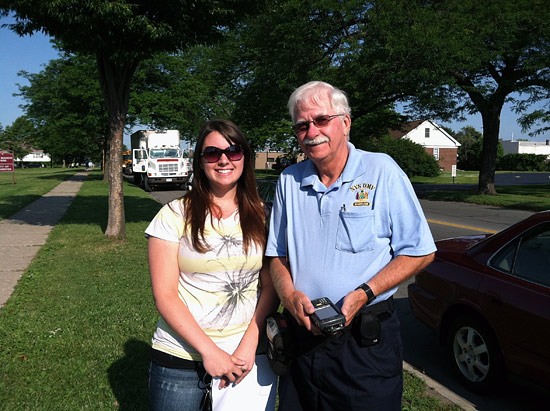 This was Zoe's instructor.
My first thought was that he might keel over and die of old age before Zoe completed her test, thus making it null and void and forcing her to reschedule it for sometime in 2021, which was the only time I could find in my busy schedule to drive her back here.
But he was all perky and said stuff like Howdy, there! Ready to rock and roll? Let's get moving, then! and he showed absolutely no signs of kicking the bucket anytime soon, let alone in the next ten minutes.
My second thought was DAMN IT ALL TO HELL.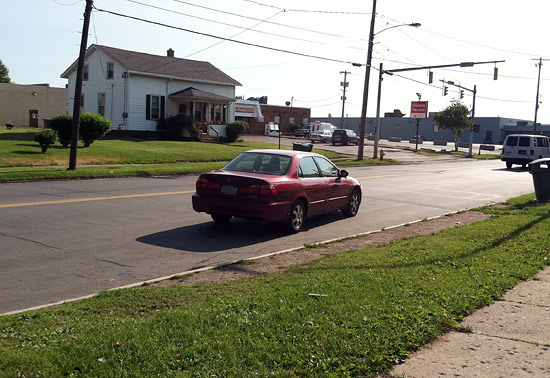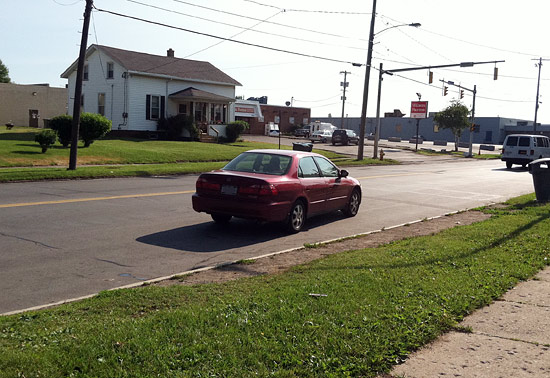 This is Zoe, pulling away from the curb.
Again, if I had known how to shoot video with my phone, you would have seen a shot of the car driving away with the camera running after it and you'd probably hear some delusional maniac frantically shouting HEY! SHE FORGOT TO USE HER TURNING SIGNAL! THAT'S LIKE, A TWENTY POINT PENALTY, RIGHT?
And then you'd have probably seen some footage of stubble on a pale, white leg walking slowly to the sidewalk with a voice over of HEY! WHOSE JOB WAS IT TO REMIND ME TO SHAVE TODAY?
You know, it's probably a good thing no one knows how to shoot video on my phone.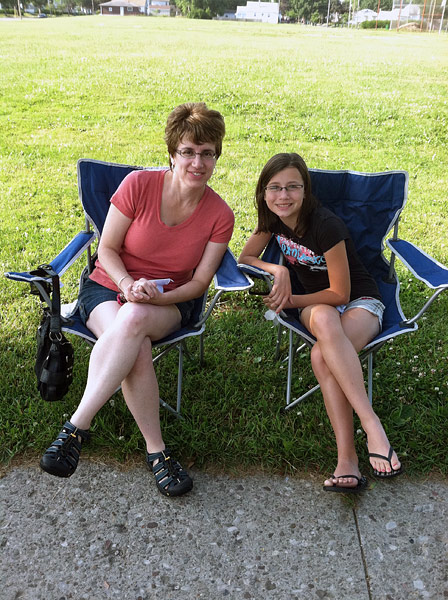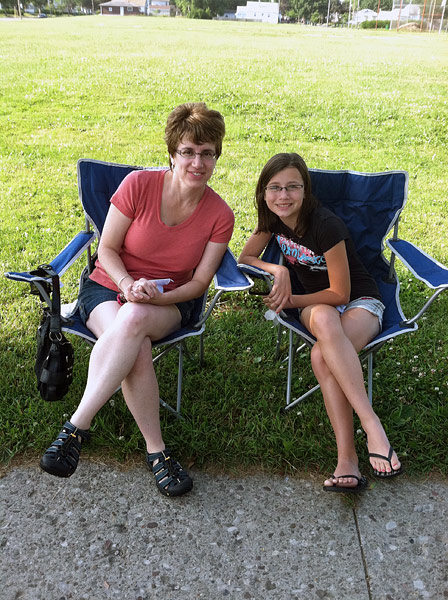 While waiting for life to end as I know it, Helena and I had ourselves a nice conversation in which I commented on what a gorgeous day it was and how upset I was that her big sister had to go and muck it all to hell by growing up and how Helena was my baby and would always be my baby and how I was so happy that she wouldn't do horribly stupid things to her mama like dating and applying to college and then she said something about there being a little over 2,000 days until Zoe and I would be sitting in these same chairs in this same spot as she took her own driver's license test and OH MY GOSH, MOM, HOW COOL IS THAT?
And then I said something about Santa going out on permanent disability with a hernia and how I no longer loved her best.
And then we stopped talking.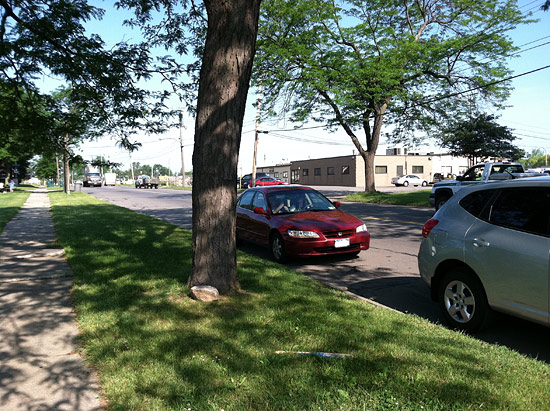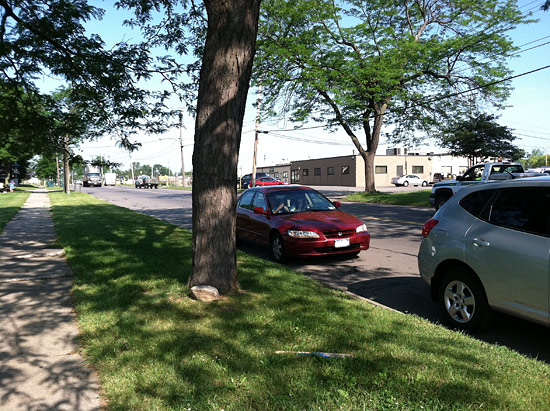 When Zoe returned from her test, she and the instructor spent a full five minutes in the car, discussing the results of her test.
Coincidentally, I spent that same five minutes yelling WELL? WELL? WELL? WELL? and having a myocardial infarction.
Or twenty.
And then the verdict came in and as I did with the OJ Simpson and Casey Anthony trials and the 2000 presidential election and the rumors about Anderson Cooper, I went into immediate denial and demanded a recount and threatened to become a lesbian and move to Canada.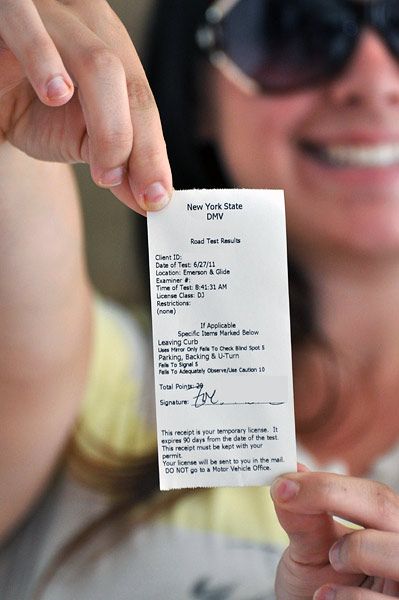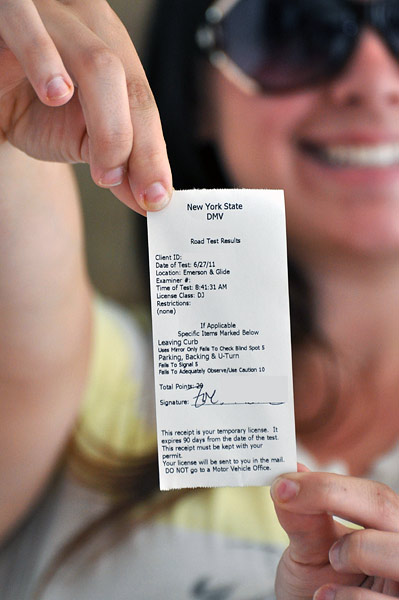 MAKE ROOM AT THE TROUGH, PEOPLES.
.
.