If you read my blog, you know how strongly I feel about Harry Mason and his earrings. And if you don't? Well, shame on you. Now go sit in a corner and write at least one hundred times I WILL READ THIS BLOG EVERY DAY FOR THE REST OF MY LIFE UNTIL I DIE. AND IF THERE IS A HEAVEN, LET IT HAVE FREE WI-FI.
Know where Harry's been for the past several weeks?
Hawaii.
Jealous much? I am. Because I am currently staring at a frozen white tundra of hell outside my window. And just because I'm staring at it through the prism of 376 enormous icicles doesn't make it any prettier.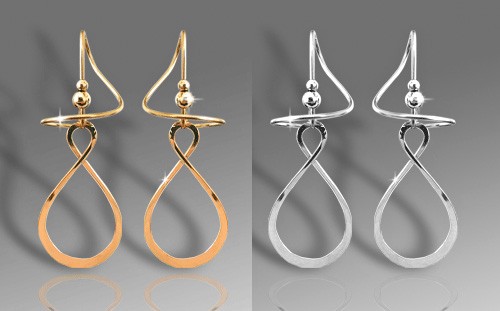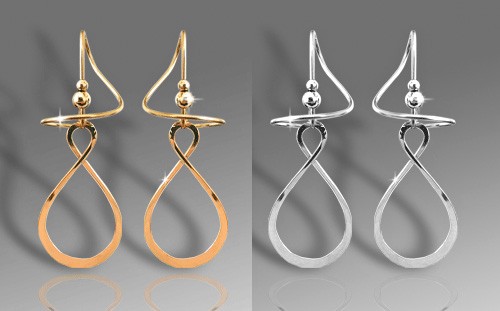 These are the new Spinfinity Spirals from Harry. Are they not gorgeous? I would call him up to give him a high-five over the phone but he's not taking calls. You can't take calls when you're busy snorkeling in the Pacific.
I, on the other hand, am at liberty to take all the calls I want since I am not snorkeling. That's one of the benefits of being surrounded by a frozen white tundra of hell.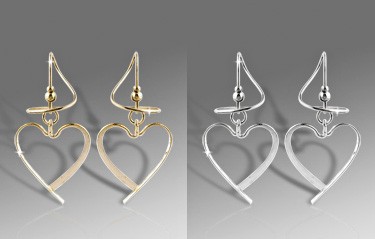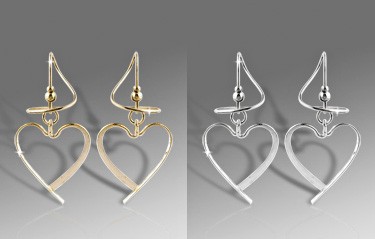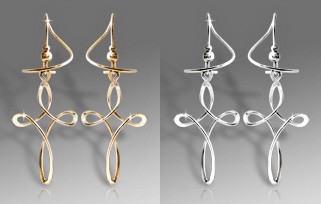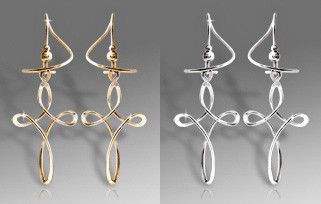 Aren't these lovely? They make me want to actually get dressed so I can look pretty while not snorkeling in a frozen white tundra of hell.
Harry's probably sitting on the Black Sands Beach in Maui.
Harry and me, we're polar opposites!
Get it? Polar? As in arctic? As in *brrrrrrr*?
I slay me!
Get it? Slay? As in "sleigh?"
Nevermind.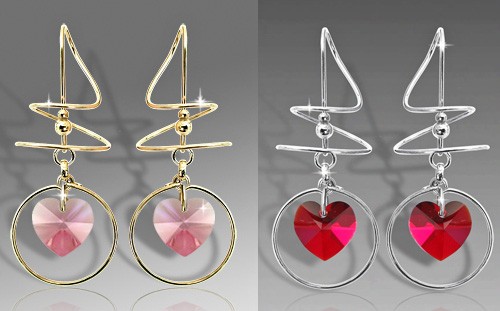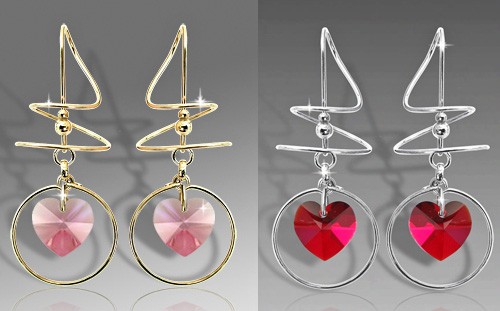 Aloha Harry! By the way … THESE ARE BEAUTIFUL!
Sorry I'm shouting. Just want to make sure you heard me over the roar of the ocean and tinkling of ice cubes.
Guess what? I went to Hawaii in the eighties. I think I was fifteen? Sixteen, maybe? My father used all of his frequent flier miles to fly our family first class to Hawaii to visit my sister. We flew on a 747 which is basically a cruise ship with wings. I ate steak on real china and sipped champagne from real crystal and made out with Kevin, the hot male flight attendant who had no idea he was contributing to the delinquency of a minor at the time. This would be the same Kevin who refused to contribute to the delinquency of another minor, specifically my twin brother Tino, who had also requested champagne and who was promptly denied the same by Kevin because (1) my twin brother was obviously underage; (2) Kevin was a few fries short of a Happy Meal; and (3) Kevin was busy nuzzling my neck.
I found this pretty funny but Tino did not and as he sat on his own overstuffed couch, he glared at me. I think he wanted to squeal on me and tell my parents that their jailbait young daughter was being groped and plied with alcohol, albeit willingly, but my parents were sitting in the row in back of us which was about two miles away and the seatbelt light was on.
We stopped off in Vegas where I was allowed into the same casino that barred Tino because he was underage so while I played the slots for a bit, Tino glared at me from the sidewalk, stomped off  and shortly thereafter got propositioned by a prostitute which mollified him a bit.
By the way, you can send all nasty emails about my parents' lack of supervision on this trip directly to my mother. She needs something good to read. Her library sucks.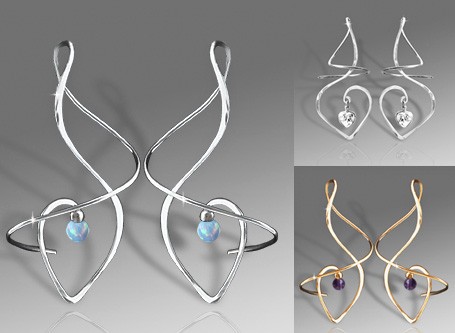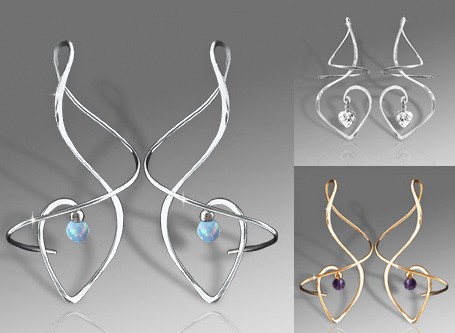 Some of Harry's classic Ear Spirals. Pure yumminess.
Hey Harry, did you go to Mount Kilauea? Isn't it surreal? It erupted in 1983, almost exactly one year after I stood right on top of it, and it's still erupting today.
I now repeat the affirmation I AM NOT A JINX, I AM NOT BAD LUCK each and every time I look in the mirror. I'm not sure the good people of Hawaii believe me though. It's hard to remain positive, considering I've been put on the No-Fly list for any destination susceptible to natural disasters.
I don't get out much.
And yes, as a matter of fact, I do happen to live on the east coast even though you can't see a lot of our pretty states because old man winter threw up all over us.
I AM NOT A JINX, I AM NOT BAD LUCK.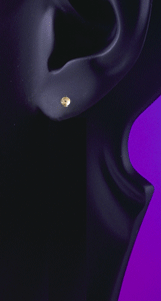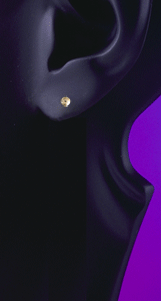 Some of Harry's Ear Fancys. Don't you just love that name? It's so completely appropriate, don't you think?
We island hopped during our trip and while on Maui, we woke up at 3:00 a.m., and drove to Mt. Haleakala to see the sunrise because that is what tourists do when they visit Maui. It turned out to be a rare, gray, overcast morning and even though I'm quite sure the sun rose at some point somewhere in Maui that day, we never actually saw it.
I AM NOT A JINX. I AM NOT BAD LUCK.
We did, however, see the Silversword plant, a rare species of plant found only on Mt. Haleakala and which blooms only once in its lifetime before it dies. None were in bloom while we were there.
I AM NOT A JINX. I AM NOT BAD LUCK.
Now that I am the ripe old age of 43, I'm sure I would appreciate the simple beauty of the unbloomed Silversword plant. But to a fifteen/sixteen year old, it was totally not worth waking up at 3:00 a.m., to stare at what amounted to a silver chia pet on top of a freaking cold mountain.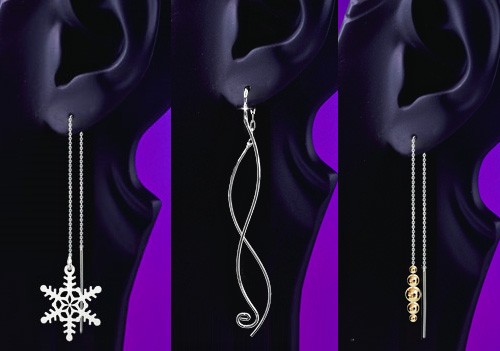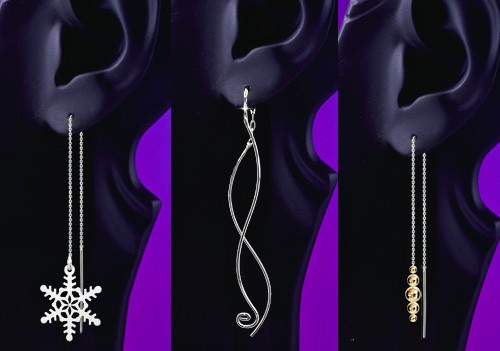 Some of Harry's ear threads. These are so cool. I think they'd look fantastic with shorty short punkified hair. Which means I might have to get myself a pair soon, much to my family's dismay.
Oh, and while on Maui, we drove the road to Hana. For those of you unfamiliar with this feat, the road to Hana is a misnomer in that it's not so much a road as it is a fifty mile stretch of WHAT IN THE HELL ARE WE DOING HERE? HOLY SHIT, WHERE'S THE ROAD? WHERE'D IT GO? OH MY GOD, A CAR'S COMING. BACK UP, BACK UP, FOR THE LOVE OF GOD, BACK UP! WE'RE ALL GOING TO DIE. PLEASE STOP THROWING UP ON ME. The entire route is the shape of a giant herniated intestine, teetering on the edge of approximately 732 Holy Mother of God cliffs.
The road to Hana is an exercise in "it's not the destination, it's the journey" and if you can stand to open your eyes, the views are stunning and breathtaking. Provided you have any breath left for the taking, what with all the hyperventilating and myocardial infarctions going on. And at the end, you can even buy yourself a "I Survived the Road to Hana" t-shirt!
Please just remember one thing … you have to drive back.
People always forget that.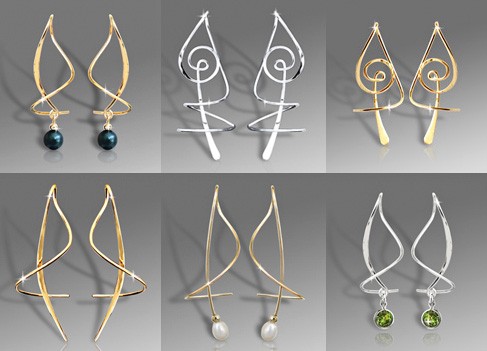 Total eye candy. Ear candy? Oh, what the hell. It's a multiple eargasm. We're all adults here, right? Let's just call it like we see it, shall we?
I'll leave you with a couple more memories of my Hawaii trip. My sister took my brother and me to see Stevie Wonder in an outdoor concert on Oahu. It was my first concert ever and even though Paul McCartney didn't show up to sing Ebony and Ivory like we had hoped, it was still awesome.
Not quite as awesome as seeing my sister's two roommates the next day as they came bursting out of their bedroom right after having sex, he shirtless and she pantless, as we all stood there speechless and, in the case of my parents, clueless.
So … what's up for grabs?
.
One person will win a $100 shopping spree to Harry Mason Designer Jewelry, at his online shop or at any of his stores! If you love Valentine's Day, buy yourself something nice to celebrate. If you'd rather gouge your eyes out with a spork than celebrate anything related to Valentine's Day, go ahead! Then scream SCREW YOU, CUPID and buy yourself something nice to distract your attention from your bleeding eyeballs. It's all good!

Oh, and don't forget to use Harry's wishlist feature. Comes in very handy if you were born with a short term memory that is measured in nano seconds.

***WE INTERRUPT THIS POST FOR A SPECIAL BULLETIN ***

If you do not win on Monday, all is not lost. Harry is offering a $25 shopping spree with any $100 purchase to all entrants. Simply email Harry at harry mason @ harry mason . com (delete the spaces, please!) and include a copy/paste of the comment you entered in this post. Make sure to put "BIGO" in the subject line so he knows you're not spam. Isn't Valentine's Day hard enough without being mistaken for a stinky gelatinous pile of mystery meat?

The scoop:
To enter, leave a comment in this post and tell me one place you'd like to go for a vacation. Are you a snow bunny? A sun worshipper? A spelunker? Would you like to trek through the Amazon? If so, what the hell is the matter with you? ARE YOU AWARE THERE ARE GINORMOUS BUGS THERE? As for me? I'd like to go on a cruise. I don't care where it sails to since I don't intend to ever leave the buffet.
Anyone 18 or older can enter. Wouldn't you like to be 18 again? I mean, just in body only? Not in mind. God forbid. If you think I was stupid at 15/16, you should have seen me at 18.
The shopping spree expires thirty days from winner notification.
Winner must confirm notification within 48 hours or I'll have to choose an alternate. Please don't let that happen! It makes me ill. I've already thrown up several times this week thanks to the stomach bug. At this rate, I'll reach my goal weight in approximately 47 minutes but it won't matter because I'll be dead. Skinny but dead nonetheless.
If you have trouble setting limits, like me, you can spend more than $100 and simply apply the $100 to your total due.
No entries after 9:00 pm eastern time on Sunday, February 14, because HELLO? That is VALENTINE'S NIGHT! And if everything goes according to plan, I will be sacked out on the couch in my jammies watching the Olympics and unable to speak because my mouth will be broken from the sheer amount of chocolate covered caramels I fully intend to stuff into it.
I will use Random.org to choose the winner. Random.org treats everyone equally. In fact, I bet my nine year old wouldn't mind it being her mother because then she'd be able to watch a PG-13 movie too, just like her older sister.
One entry per person, please! Your comment might go into moderation for a bit but it will show up! Multiple entries from one person make me want to hurl and if this week is any indication, I can hurl stuff the likes of which you have never seen.
I'll announce the winner on Monday!
That's it!
Maika'i Pomaika'i! I think that's Good Luck in Hawaiian, but for all I know, I might have just called you a crooked kumquat. I'm sorry. I don't know what I'm doing.
I'll leave you with some sage advice Harry emailed me: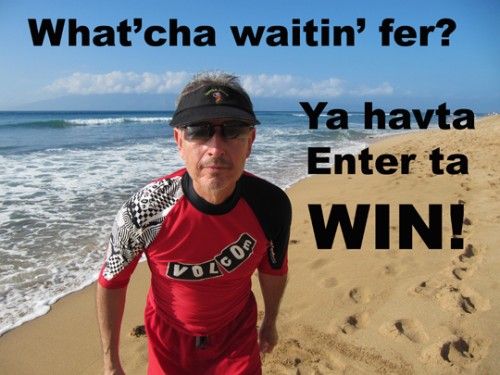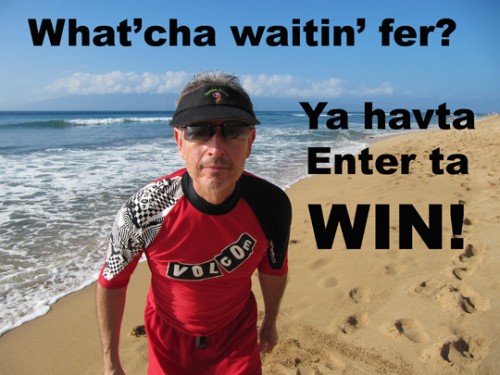 If it weren't for the outfit, I'd be a bit suspicious that Larry the Cable Guy is hiding somewhere in Harry's family tree.
.
.