Here is my PSA for today:
Do not search the Internet for shih-poo puppies in January after you have yelled YOU ARE NOT GETTING A PUPPY UNTIL JUNE no less than eleventy-three million times to your kids.
Do not find a breeder within an hour's drive who happens to have a litter of seven shih-poo puppies born ten days ago.
Do not look at any pictures of the puppies. At all. I MEAN IT. I cannot stress this enough.
Do not pack your husband and kids in the car under the premise that you are simply driving to the breeder's house for the sole purpose of checking her out and asking her questions so that maybe you can possibly work with her in the future since YOU ARE NOT GETTING A PUPPY UNTIL JUNE.
Do not spend the entire hour drive constantly reminding the kids that this is an information only trip and they are not allowed to even glance at anything small and furry that could even remotely be construed as adorably cute unless they want to be immediately flung into the trunk and FedExed to Tibet because YOU ARE NOT GETTING A PUPPY UNTIL JUNE.
Do not think anyone is actually paying any attention to you. AT ALL.
Do not be a bit surprised that it takes all of 1.3 seconds after crossing the threshold of the breeder's house for your kids to fall onto their knees and into love: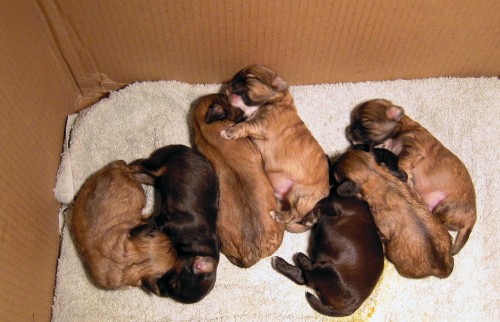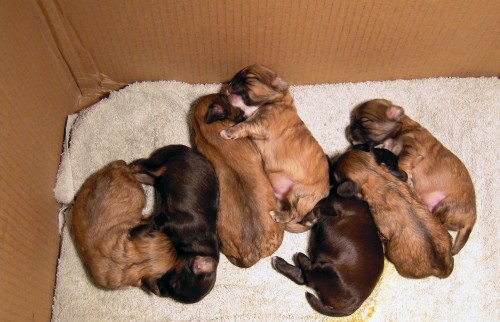 .
Do not think that your husband is going to be any help whatsoever unless "We might as well do it now; now's as good a time as any" can in any way be construed as helpful, WHICH IT MOST DEFINITELY IS NOT.
Do not think, for one second, that you are getting out of there without forking over a down payment for a few ounces of puff and fluff like so: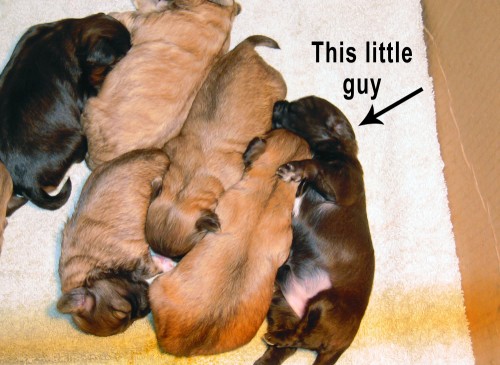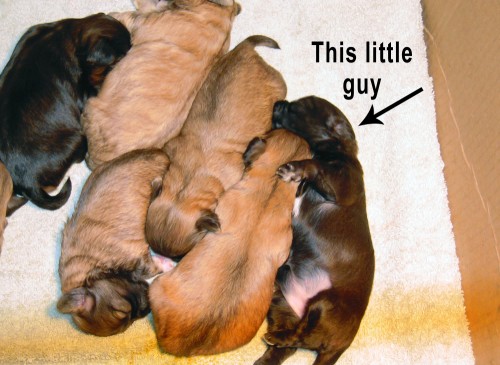 .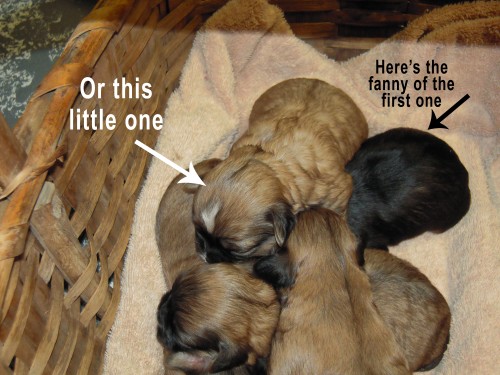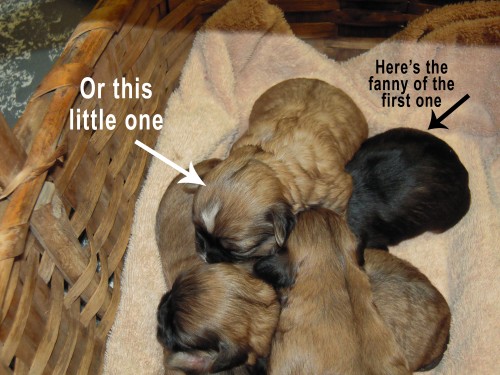 .
Do not say YOU ARE NOT GETTING A PUPPY UNTIL JUNE unless by June, you mean March 4, 2010.
.
.