I have recovered sufficiently enough from these horrendous shin splints that I can actually type the word "exercise" now without feeling the need to rip someone's face off with a rusty weed whacker.
I must admit, I was just a little bit proud that I suffered shin splints in the first place because I kind of, maybe, possibly, felt almost like an semi-athlete! A stupid one, yes, but one nonetheless. So I wore those shin splints like a badge of honor as I waddled around my house with bags of frozen veggies duct taped to my calves. God forbid I come down with a pulled groin or case of jock itch or something – I just might try out for the Olympics!
So … exercise. Turns out, it is very difficult to continue to lose weight after a certain point without it and believe you me, this is a concept that I tried very hard to ignore, even if it meant burying my head so deep into the sand that I farted castles for months.
As a visual aid to show how much exercise can contribute to weight loss …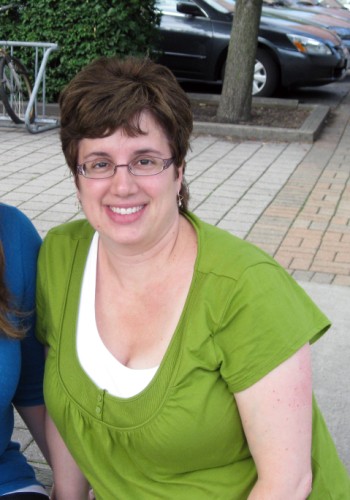 … this is what I started with.
And this is what I ended up with.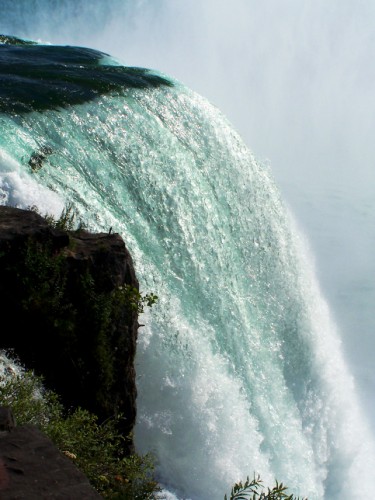 And these are the tears I shed during the process.
Exercise, specifically running, did not and still does not come easy to me. I am not a natural athlete. I have short, stubby legs, big boobs, wobbly knees and all the endurance and stamina of an asthmatic slug. I wear glasses that think sweat is a fun excuse to use my nose as a waterslide, leaving me disoriented and legally blind and yelling WHERE THE HELL DID EVERYBODY GO? I also have multiple herniated discs, including a monster sized one at L4-L5 with, according to my most recent MRI, "significant mass effect on the thecal sac."
Did you know we all have thecal sacs and they have everything to do with our spines and nothing to do with our genitalia? I had to google it because I thought it sounded a lot like something related to my bahoodle doodle and I was kind of excited there for a moment, thinking that I had been totally justified the night before when Nate got frisky and I hollered OH MY GOD, ARE YOU INSANE? MY THECAL SAC HAS BEEN COMPROMISED – DID YOU NOT GET THE MEMO? DO YOU REALLY WANT ME TO NEVER BE ABLE TO PEE OUT MY BAHOODLE DOODLE AGAIN?
Athleticism was a trait bestowed upon my twin brother who excelled in soccer and track and all things physical. I, on the other hand, was gifted with DNA that allowed me to excel in all things Pythagorean Theorem. The closest I ever got to a sports related activity was hanging from the lowest knot on the rope in gym class and twisting in circles while reciting all the lyrics to Billy Idol's Rebel Yell to anyone who would listen, which was no one.
I say all this because if I can run, anyone can run. Anyone. Just make sure your doctor gives you the OK before you start any exercise regimen. Mine sent me an engraved invitation to my closet where my sneakers were collecting dust and social security.
HOW I STARTED
I hopped on the treadmill in our dungeon basement when I first started Weight Watchers. I was forty pounds overweight and on a 5'2″ frame, that is a lot of extra anatomy to be carrying around. I wanted to start slowly by walking so as to lessen any chance of a knee injury or immediate cardiac arrest. I started out walking at about 2.5 miles per hour at a 3° incline. I walked about 1-2 miles each time. In nice weather, I'd walk outside, usually to my daughter's school and back. Walking in public didn't bother me because at that pace, nothing shook, jiggled or fell off my body when I least expected it.
Gradually, I increased my speed and incline until I got to the point I was approximating a brisk walk, so anywhere from 3.5 to 4.0 mph. This may not seem very fast to you but when you're built like an oompah loompah except shorter, it's pretty much a run. And when you're doing it at a 6.5° incline, it's like running up a hill to the freaking sun. I did this 4-5 times a week over the winter months. And then spring came.
HOW I CONTINUED
Wtih the nicer weather, I wanted to try running outside but I was nervous because, even though I had lost about twenty-five pounds at that point, I was still holding onto a lot of chub. I did not look good in shorts. I still had rolls. Things moved and swayed when I ran and I'm not just talking about my hair. Or vision. Various parts of my anatomy between my neck and my knees went up and down and all around. I was embarrassed and thought I can't run outside! What if people see me?
Well, guess what, fellow chubsters? People are going to see you. Even if you go at dusk like I did and just so you know, headlights can make your ass look twice as big. But so what. Because really, what are they seeing? An overweight, unhealthy person trying to change her life. It's not like you're jogging while shoving fettuccine alfredo down your throat and swigging beer, right? Because if you are, can I have some? I think you're missing the point. Chances are, you're panting, sweaty and appear as if on the brink of a stroke. So what are people seeing, if they even bother to glance up from their texting and look in your direction in the first place? I'll tell you. They're seeing effort. And determination. And tenacity. So get over yourself and get out there. Oh, and pick up my soapbox and toss it in my trunk on your way, would you please?
I started by jogging outside a mile and it just about killed me. I did this several times a week for several weeks and it just about killed me each and every time. In a good way.
HOW I'M DOING NOW
Over the course of the next couple of months up through today, I worked my way up to running two miles at a time. But like I said, this doesn't come naturally to me so even after doing this for months on end, a two mile run wipes me out and it's not like I'm breaking any records or anything. The best I've done is a 10:08 mile and usually, it's more like 10:25 and still, it's all I can do to simultaneously blink and breathe immediately afterward. But my recuperation period is slowly shrinking and now, I can actually speak to my husband and kids within five minutes of getting home without spewing forth every curse word known to man and a few I make up on the spot. It's amazing what lactic acid will do for your vocabulary!
HOW I'M DOING IT
I absolutely have to have my iPod. I cannot run if I'm not listening to music because at the very least, it drowns out the sound of my own whimpering. I don't download any special podcasts for running – I simply have it shuffle a bunch of songs I like. I carry it in my hand as I'm constantly skipping over songs because I have the attention span of a ADHD chipmunk.
I learned (read: shin splints) to adequately stretch before and after running. This means more than simply rolling my ankles around for five seconds and doing three knee bends before running out the door. If you get only one thing out of this blog post: PLEASE PLEASE PLEASE stretch before you run. Unless you like it when your shins stab you to death.
I also have to wait at least two hours after I eat before I run or else I cramp up so badly that I swear my ribs are ovulating.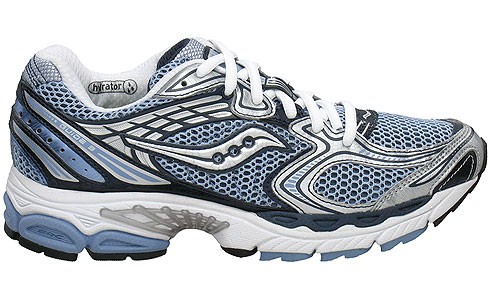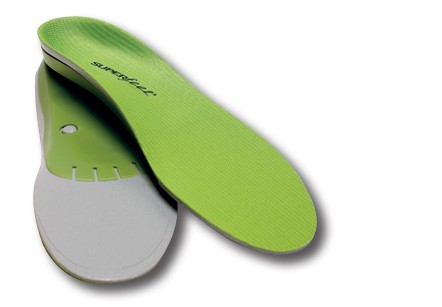 Based on my google research and helpful advice received on a chat board I belong to and the very real fact that I'd sooner chew broken glass immersed in hydraulic fluid than suffer shin splints again, I went to Fleet Feet and had them analyze my running stride and fit me for good running shoes, specifically Saucony ProGrid Guide 3 with SuperFeet Premium Insoles. So far, I think my feet and legs like them. I'd ask them but right now, they're too busy orgasming.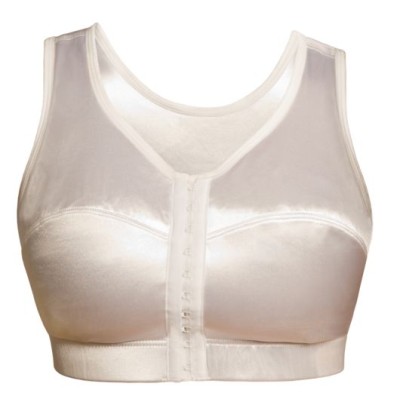 I also invested in an Enell jogging bra which is what you get when you shove Fort Knox and a Victorian corset into a cuisinart and blend the hell out of them. I was busty before I lost weight and one of the things I was looking most forward to when I reached goal weight was having smaller boobs and being able to grow my feet in partial sun instead of full shade. But apparently, God has a sick sense of humor and save for a few inches around the back, my chest measurements have remained the same which is just awesome in its total suckitude. So, $65 for one bra it is and for that price, I'm being buried in it. In the twenty minutes it takes me to fasten this baby up, I try to forget about the cost and concentrate on the fact that as far as I can tell, nothing moves in this bra that isn't supposed to and then I try to remind myself that $65 is a small price to pay to avoid getting knocked out by a mammary gland a mile away from my house.
That's about it! I hope some of what I wrote helps any of you who are on the fence about exercising. It really is worth the effort and no, I can't believe I actually wrote that and yes, I did have to look out the window to see if any pigs were flying by as I did so. I'll know in the next couple of weeks whether the above investments have paid off. If they haven't, I'll clue you guys in. In which case, I hope God wears a 36DDD.
.
.