Guess who forged her mother's name on the paperwork and then ran away at seventeen to join the Navy? And got herself a degree in main propulsion engineering? And worked on some of the largest deep water oil platforms in the Gulf of Mexico?
And perhaps most ballsy of all … hired a housekeeper for over a year and never told her husband?
Me!
Just kidding.
As if.
I only forged my mother's name once, while in high school, to get out of gym class so that I could go four wheeling with an asshat whose muscles were three times bigger than his brain. My gym teacher caught me and then my mother psychologically banished me to Siberia and to this day, my frontal lobe suffers frostbite the instant I enter a school gymnasium.
I never had the chutzpah or genetic disposition to do anything cool like join the Navy. I was a self-absorbed, uncoordinated, seventeen year old rebelling the only way I knew how … in a miniskirt and four inch black patent leather heels. So even if I had tried it, I'd have probably gotten as far as the driveway before breaking both my ankles, resulting in an emergency trip to the ER where I would have met Dr. Hottie with whom I'd become totally infatuated and over whom I'd cry buckets after being discharged. From the hospital. Not the Navy since I never made it to the Navy in the first place because of my lousy DNA.
Did I mention that my entire body swam in stupid at seventeen?
To answer my own questions above … I'm talking about Jessie of Designs by Jessie. You can find her ad over there —–> in my sidebar. She's the one offering $4 off your first order and she's just extended the offer through the end of November! Enter CREATIVEJUNKIE4 at checkout!
I have an anal-retentive, penmanship bond with Jessie. Her children drive her nuts because they write their letters from bottom to top. My youngest drives me insane because she starts her letters out fat and then they gradually succumb to anorexia by the time she gets to the right margin.
Jessie takes the plain and ordinary and transforms it into something pretty damn good looking. I'm about to jump into a FedX box and ship myself off to her, out of sheer desperation.
.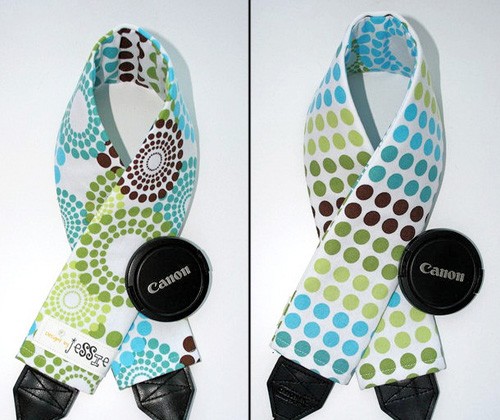 .
This is one of her pretty camera strap slip covers. The front and the back. Don't you love how they coordinate?
I wish my front and back were so coordinated. What the hell, Mom and Dad? Were you blind when you made me? Drunk? What?
These patterns make me feel refreshed, like someone splashed ice cold water on my face while I was in the throes of a hot flash. You know? Hot flash? When the sun decides to cop a squat in your bra for ten years?
.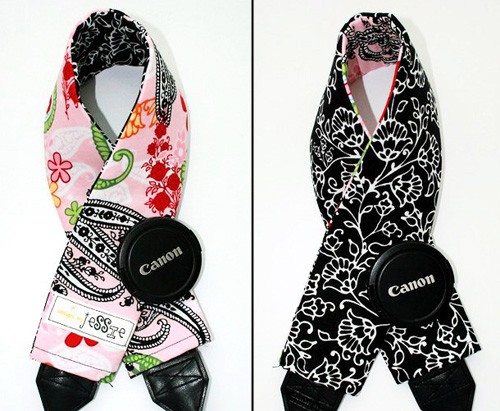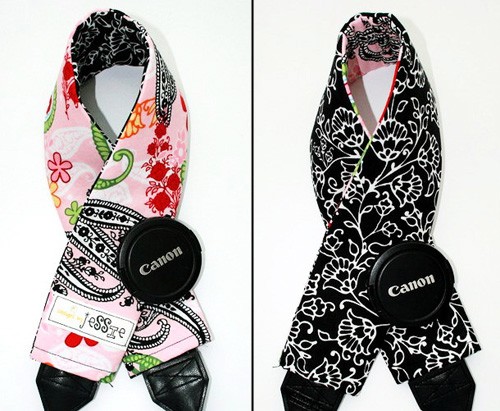 Jessie's camera strap slip covers slide right over your existing camera strap, that plain, black torture device the manufacturers include with their cameras. What they lack in imagination, they more than make up for in functional hideousness. We've all seen the straps, right? Those thick, mini-seatbelt looking things that hold your camera and hang from your neck and cut into your skin and give you a rash and make you scream OH MY GOD, I SHOT TWO HUMANS THROUGH MY PRIVATES, HAVEN'T I DONE ENOUGH ALREADY? SOMEONE ELSE HOLD THE DAMN CAMERA after three hours at the Monterey Bay Aquarium.
My PSA for today: Don't shriek in aquariums. It scares the fish.
Think of the manufacturer's camera strap as an ugly ass couch with scuzzy dog hair all over it, ripped and torn, held together with duct tape and dried up mustard. Who wants to sit on that when you have a party?
But everyone will fall all over themselves to get near it if you cover it with something pretty!
Not that I'm advocating treating your camera strap like a couch. You don't want your guests fighting over who can sit on your camera strap first, especially if it's around your neck. That could be awkward, especially if you're lying there dead from asphyxiation, leaving your guests to wander about aimlessly, asking out loud "Who wants to play Scattergories?"
.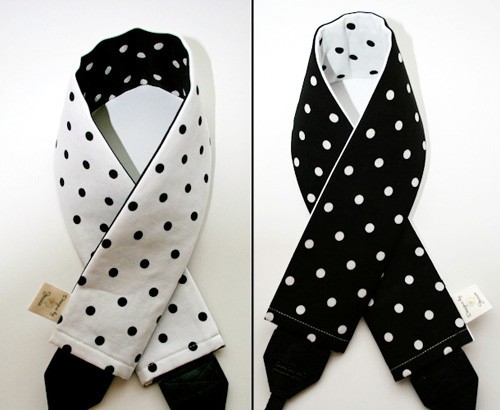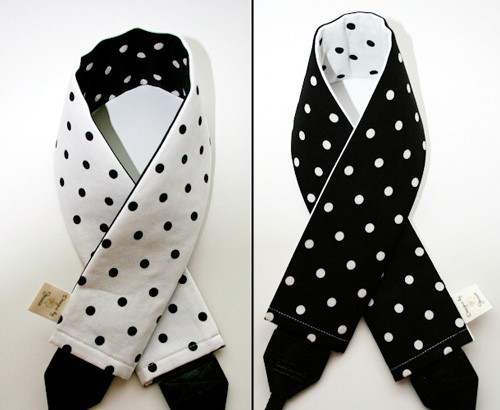 They're lined with fleece interfacing for durability and comfort. Oh, and guess what? They're washable too. So if your neck oozes ring around the collar, or your daughter eats Cheetos and grabs your camera so she can play Ansel Adams, no problem!
Have I mentioned that I'm a sucker for polka dots? If Nate had just worn polka dots on our first date, he wouldn't have even had to buy me dinner. Just dessert.
.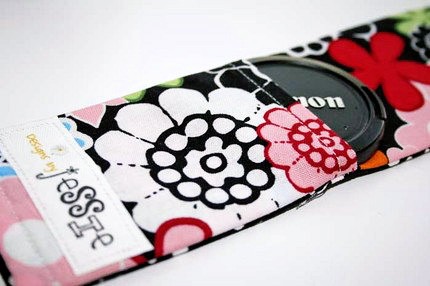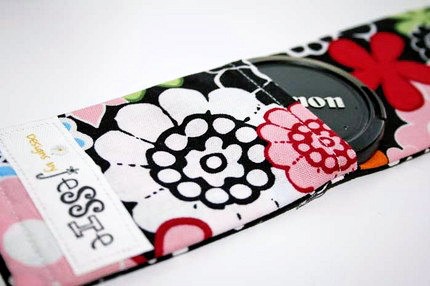 Looky, looky! Jessie can make a little pocket for your lens cap! So now, you won't lose your lens cap when you set it down on a guard rail in order to take a shot from atop the 120 meter ski jump in Lake Placid, only to miss the shot entirely by having a myocardial infarction because your husband likes to stand at the edge of tall buildings and pretend to jump off them due to some latent Superman tendencies. It's not until four hours later, back at the hotel, when you realize your lens cap is still perched 120 meters up in the sky and Clark Kent refuses to go back and fetch it, even though you offered him a quickie with your 17th personality, Lois Lane.
Hypothetically speaking, of course.
.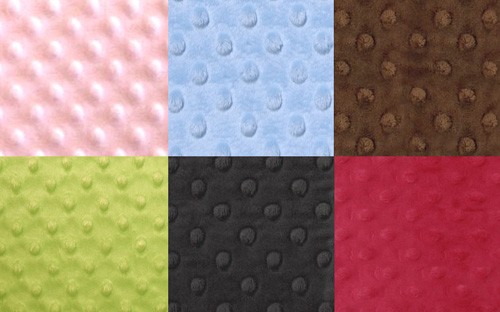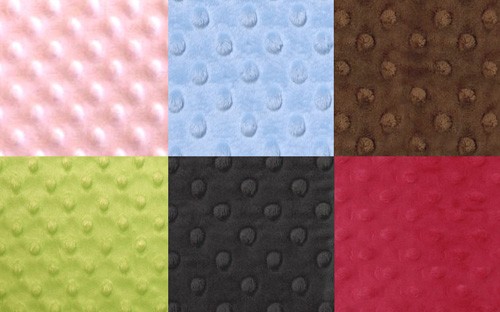 If you love the feel of softness around your neck, you can even ask Jessie to attach some plush, furry minky to one side of your strap. Personally? If I had my druthers, I'd wear nothing but minky all day every day. Unfortunately, I have kids and they absconded with my druthers a long time ago, probably burying them in the back yard somewhere, right next to my social life.
.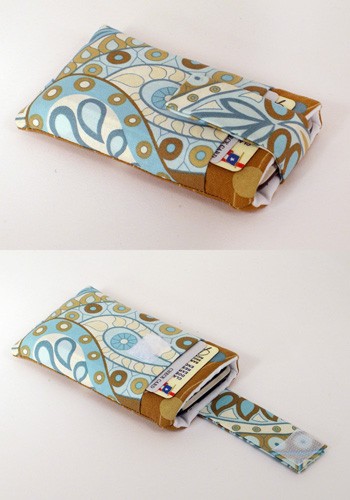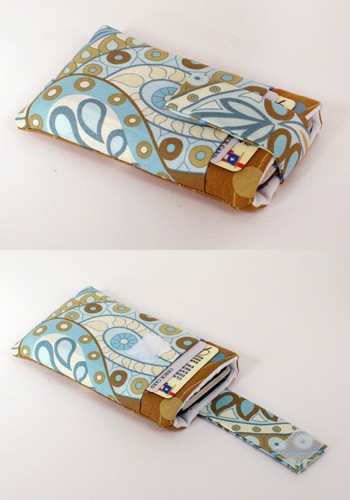 This is one of Jessie's Perfect Pockets. It's made to carry your cellphone, small camera, iPhone, iTouch, iPod and quite possibly your toddler, if she's small boned and squishy. She can even customize it to carry your crackberry at no extra charge!
The Perfect Pocket, not your toddler. I assume you've taken care of all those customizations yourself.
.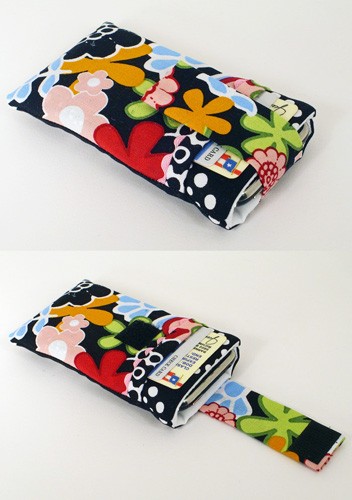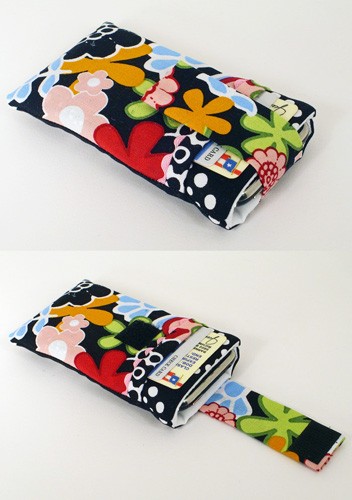 .I don't know about you, but I throw my phone into my purse where it cavorts with all sorts of sharp things like pens and keys and my favorite four pronged fork that I lost last year and recently found hiding on the floor of my car's back seat, underneath a fossilized Christmas ham. My poor cellphone screen winds up being used as an etch-a-sketch with half its keypad stuck down by chewed-up spearmint gum and then when I try to dial my mother in North Carolina, I wind up yelling CAN YOU HEAR ME NOW? HOW ABOUT NOW? to some poor, socially challenged, agoraphobic shmuck in Idaho who just trampled over his thirty cats to answer the phone.
I could avoid that entire scenario if I had a Perfect Pocket.
.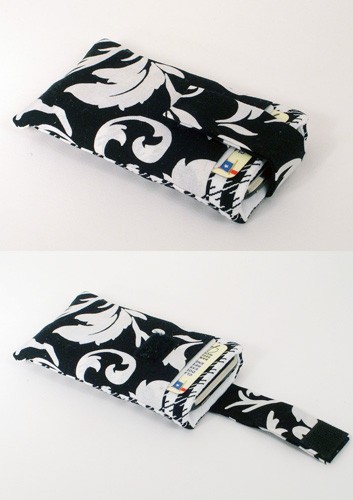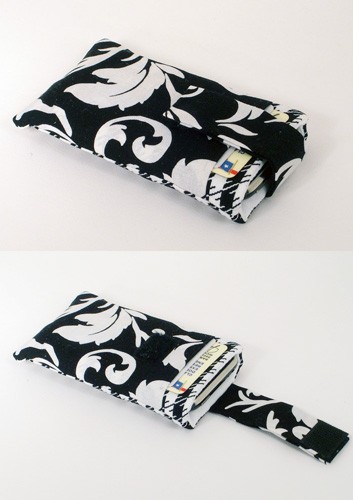 I'm not sure what I'd do with all the free time I'd have from not scrounging around the bowels of my purse for my phone. Knit a sweater, maybe? Learn a language?
Conquer a small country? Is Liechtenstein still available?
Is Liechtenstein a country? Or a small musical instrument?
I'll take How The Hell Did I Graduate College Suma Cum Laude for $800, Alex.
.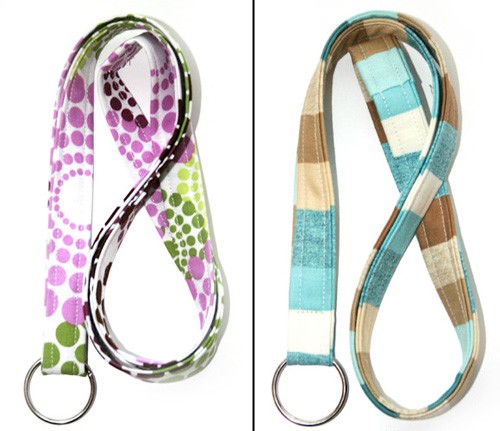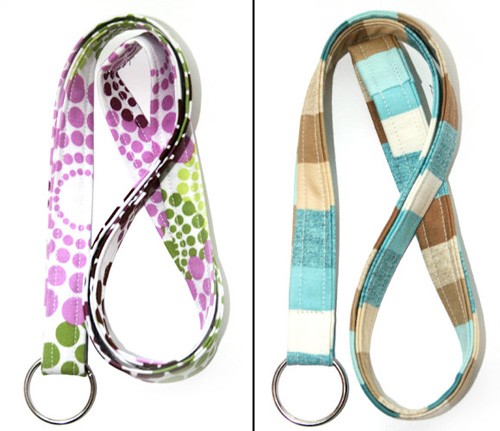 Hey, how many of you work at a place where you are required to wear a lanyard with a security tag around your neck?
I do!
OK. Fine. I work from home. Happy now?
But security tags make me feel important so, every once in awhile, I create one in Photoshop, print it out, laminate it, throw it around my neck, run around the house in my jammies and pretend like I actually matter. Sometimes I'll even pretend to be really important and duct tape my cellphone to my ear just like a bluetooth and then buzz my imaginary secretary and request a lunch reservation at Le Cirque with Anderson Cooper. Around noonish.
But if I had to wear one in public? Like, officially, with actual real live people?
I'd make sure it was pretty.
Or rather, Jessie would.
.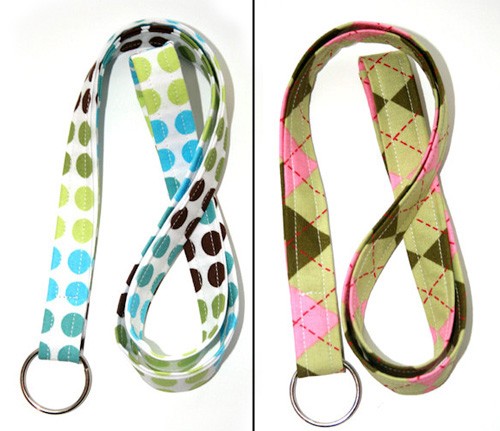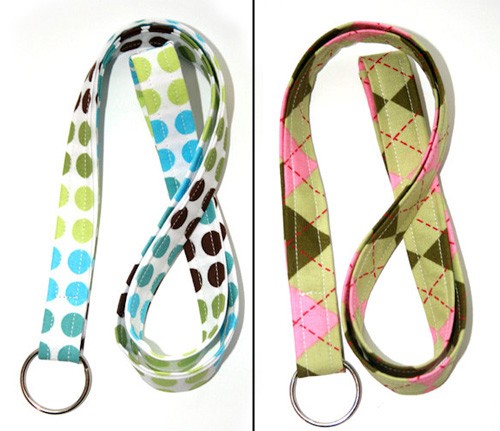 Like these. Why the hell not? Is there a law that says lanyards have to be dull and boring, devoid of any and all personality whatsoever? I mean, what are they, Wolf Blitzer?
Sorry, Wolf. You just make it too easy. By the way, tell Anderson not to be late for lunch. I hate waiting.
.
Up for grabs:
.
Two (count 'em, TWO ) $25 shopping sprees at Designs by Jessie!

Not just one.
Two!
That means two winners, for the mathematically challenged. Not that there's really any math involved because I'm not a sadist, no matter what they say.
Think holiday shopping!
49 days until Christmas. Thought I'd throw that out there!
Alright, so I'm a teensy bit of a sadist. Sue me.
.

The devil's in the details, right?
To enter, leave a comment in this post and tell me what I'd find if I jumped into your car this instant and looked at the floor. I'll go first … my car? I shudder to think. Get your shots updated. And bring a shovel. Maybe we'll discover Jimmy Hoffa!
Anyone 18 or older can enter. You young'uns – do you even know who Jimmy Hoffa is?
Shopping sprees expire one month from winner notification.
Winners must confirm notification within 48 hours or I'll have to choose a substitute and then my blog schedule will be totally messed up and I'll be cranky.
No entries after 9:00 pm eastern time on Sunday, November 8, because that's when I will be famished and dragging myself up to the trough for a snack. Stay back. DO NOT FEED THE ANIMAL. Unless you have a donut.
I will use Random.org to choose the winners. Oh, it's no problem! No problem at all! You are so welcome!
One entry per person. Entering more than once drives me batty. And believe me, I don't need to be driven batty. I can walk there quite easily on my own.
My blog theme Thesis is still messing with my comment numbers. It numbers all the way to up comment #300 and then starts back at #1 again. It's infuriating but I'm aware of it so go ahead and post your comment and don't worry if there are duplicate comment numbers! I've got a handle on it!

I'll announce the winners on Monday!
.
That's it!
Good luck!
.
.