This is a giveaway which means I yammer on for awhile because my brain and fingers are incontinent and then I give something away to one lucky reader. The prize and the rules are explained at the end of this post. If you'd like to enter the giveaway, simply answer the question I ask in the "nits & grits" section below by leaving a comment in this post. To leave a comment in this post, click HERE which will bring you to the comment section. Scroll down and fill in the required fields at the bottom of that page and click "Submit." You're done!

.
When I emailed Harry about this giveaway a couple of weeks ago, I had just come inside after shoveling 43 feet of snow off half my driveway and the reason I shoveled only half my driveway was because my lips had frozen together with snotcicles and when my lips are frozen together with snotsicles, no one can hear me repeatedly scream WINTER CAN BITE ME while I bend over to moon God and if I can't make a spectacle of myself in my own neighborhood with a soundtrack, what's the point?
Harry emailed me back with something like Aloha Andrea, blah blah blah, having a wonderful time, blah blah blah, wish you were here, blah blah blah, giveaway is on, love Harry and he sent me this: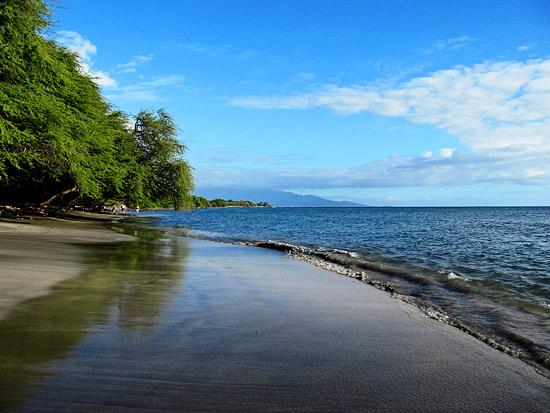 And then I deduced that he was in Hawaii because I ARE SMART. Then I waited for the condensation to evaporate off my glasses before I emailed him back with something like You suck, Harry, blah blah blah, it's negative 842 degrees here, blah blah blah, my cervix is frozen shut, blah blah blah, I have to go outside and defrost my garage door with my hair dryer now, love Andy and I sent him this: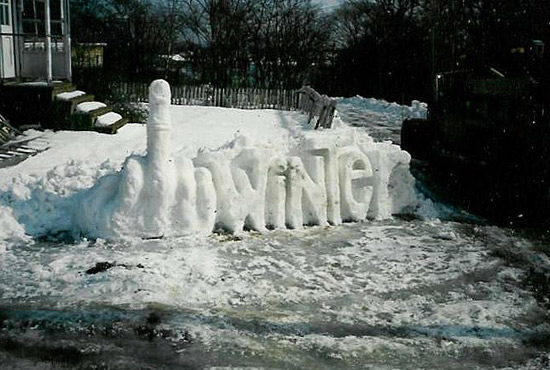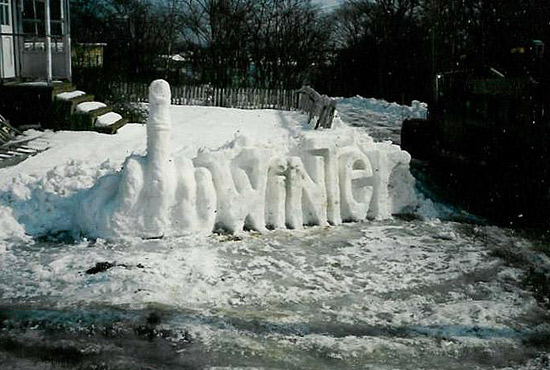 And then he sent me this, which sheds a little light on the slightly whackadoodle-ish personality of his website, don't you think?
And then I called in a few favors and ordered 43 feet of snow to be air dropped on Hawaii within the hour but guess what happens when no one owes you favors? Absolutely nothing and you still wind up outside on your hands and knees in subzero windchill, defrosting your garage door with a stupid temperamental hair dryer and yelling OH MY GOD, DON'T STOP, all while your favorite San Francisco jewelry designer and his beautiful wife are on their hands and knees on some romantic, exotic island in the Pacific and probably also yelling OH MY GOD, DON'T STOP but for entirely different reasons.
If you're new around here, you don't know the love that I have for Harry Mason and his earspirals. If you've been around here for awhile, your eyes are probably glazing over and you're lapsing into a coma as I type.
WAKEY WAKEY!
Bring on the ear porn!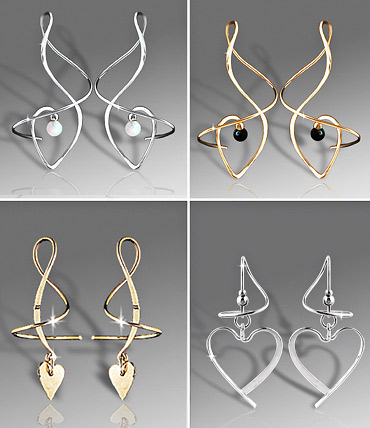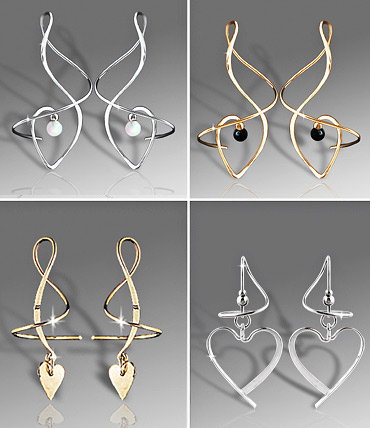 I like to call this Eargasm of Hearts. I'm lobbying to get the word "eargasm" included in next year's Oxford English Dictionary and by lobbying, I mean I'm thinking really hard about possibly Googling "how the hell do I lobby something" before I eat lunch.
How perfect are these for Valentine's Day?
If you are not familiar with earspirals, they function exactly like earrings except instead of having a clasp or some other mechanism by which to secure them to your ears, you simply twist these suckers in, following the curve of the spiral.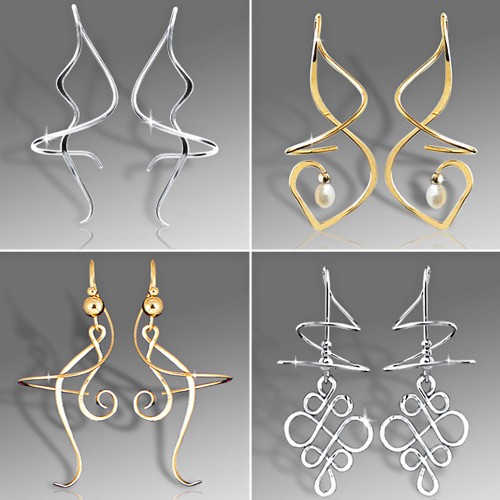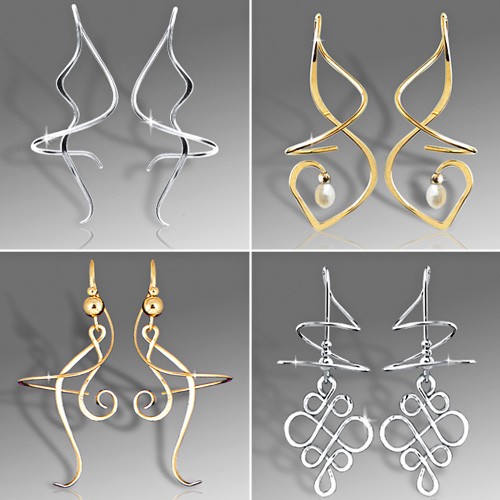 You might be tempted to look in a mirror when you put these on so you can see what you're doing and if you're one of those people whose left remains left and whose right remains right when you're looking in a mirror, then go you! I happen to be one of those people whose mirror takes all sense of direction and shoves it into a Cuisinart until I wind up saying stuff like No no no! Forward! Wait! I mean, backward. Left! Left! That's right! I mean, wrong! That's wrong! What the hell, Andy? OH MY GOD, JUST SHOOT ME ALREADY to my reflection. Kind of how Nate sounds when he's backseat driving from the passenger seat.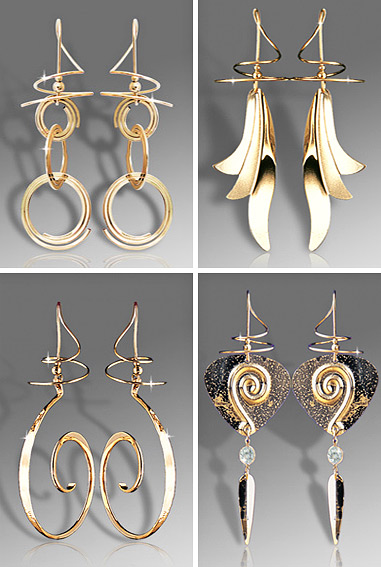 Eargasms come in all shapes and sizes. I like to call these Big Giant Danglegasms but only because I can't think of anything else to call them.
One of the great benefits of earspirals is that they don't fall out of your ears like traditional earrings. This means that if you happen to be eating dinner at your favorite restaurant, your left spiral won't accidentally and unbeknownst to you, plummet into your potato bisque where it will languish until you unwittingly slurp it up without chewing because your teeth were too busy eviscerating your fourth piece of bread, and three days later, you won't go to the bathroom and look down and holler HOT DAMN, I JUST SHIT GOLD! WE'RE RICH! GET ME SOME GLOVES!
Or it could be one day later, depending on how much fiber you're getting in your diet.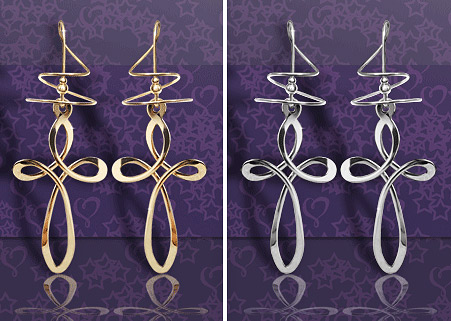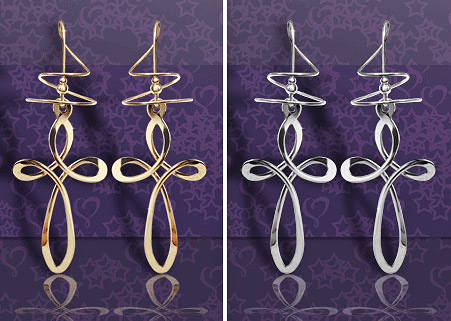 These are Harry's new Mystical Magical earspirals or, as I like to call them, MINE ALL MINE KEEP YOUR GRUBBY LITTLE HANDS OFF OF THEM.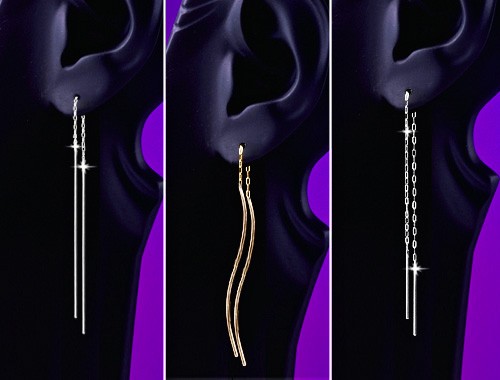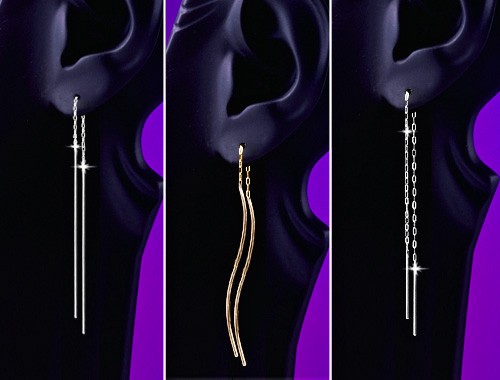 And then we have the threads …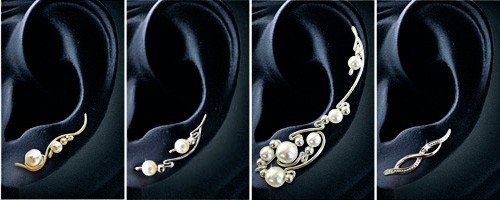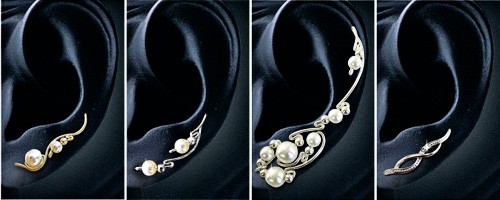 And the ear fancys …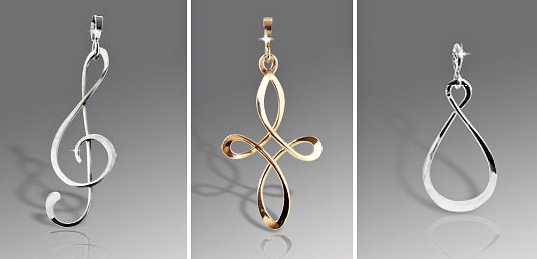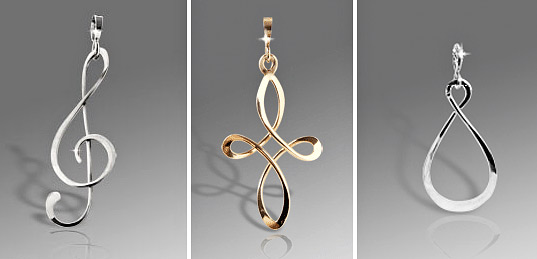 And lookie lookie! A little neck nookie! Pendants, otherwise known as neckgasms. Because why should ears have all the fun?
Up for grabs:
One person will win a $100 shopping spree to Harry Mason Designer Jewelry, at his online shop or at his Pier 39 store in San Francisco!


How nice would some earspirals be for Valentine's Day? So much better than flowers or chocolate or lingerie. They won't make you fat or give you diabetes, they won't wilt and die and no one will expect you to have sex while wearing them. Unless you want to, of course.


While you're browsing all the beautiful goodness at Harry's shop, don't forget to use his wishlist feature. Comes in very handy for those of us born with the attention span of a chihuahua whacked out on meth.


*** SWEET JESUS IN BIRKENSTOCKS, GUESS WHAT? ***


Harry is offering *everyone* who enters this giveaway a $25 shopping spree with any $50 purchase. Everyone wins! After the grand prize winner is announced Monday on this blog, everyone who entered can simply email Harry at harrymason@harrymason . com (delete any spaces, please!) and include a copy/paste of the comment you left in this post. Make sure you put "BIG O" in the subject line so he knows you're not spam. Last I heard, spam doesn't need any eargasms because it has no ears.

The nits and grits:
To enter, leave a comment in this post and tell me if/how you celebrate Valentine's Day. Do you go out for dinner? Stay in and eat your weight in chocolate? Burn a sock puppet of your lover in effigy?
One entry per person, please. Your comment might go into moderation if I leave my computer for a bit but as soon as I'm done going potty, it will show up. I promise!
Anyone 18 or older can enter, even if you live in Timbuktu. You poor thing, you probably need a 'gasm more than any of us, living way the hell out there.
The winner will be chosen randomly and notified by email so make sure you leave a valid email address. The shopping spree expires thirty days from winner notification and the winner must confirm notification within 48 hours or I'll have to choose an alternate. UGH. Just typing that gives me hives.
If you have trouble setting limits **coughcoughlikemecoughcough** you can spend more than $100 and simply apply the $100 to your total due.
No entries after 5:00 p.m. eastern time on Sunday, February 13, 2011 because that's when I'll be busy

making my sock puppet

trying to make something for dinner out of Fruity Pebbles and an onion.
I'll announce the winner on Monday, Valentine's Day!
Good luck!
PS: Aloha from Harry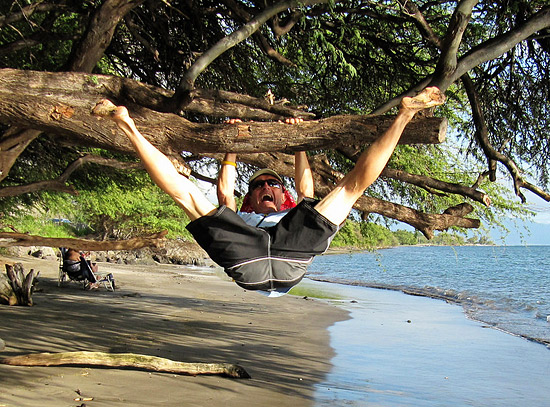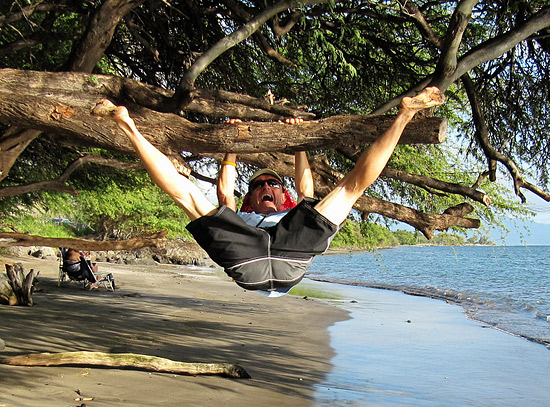 .
.