Before I announce the grand prize winner of the Harry Mason $100 shopping spree giveaway, I wanted to remind you that *EVERYONE* who entered the giveaway gets a $25 shopping spree with any $50 purchase at Harry Mason! Simply email Harry with a copy/paste of the comment you left in the giveaway post and he'll take care of you. You can find the giveaway post HERE. Navigate through the comments to find yours – there are links for "next comments" and "previous comments" on the bottoms of the pages if you need to search through more than one page. When you find your comment, simply highlight the text of your comment, right click, choose copy, then paste it into an email and send it to harrymason@harrymason .com (delete any spaces, please!). Oh, and make sure you put "BIG O" in the subject line of your email so that Harry knows you're not spam. Spam is slimy and smelly and I think it makes him vomit.
BUT WAIT! THERE'S MORE!
See Harry's animated over there in my sidebar? Under my photo? ———————>
If you click on it, it will bring you to a page on Harry's website where you can grab a code for another $5 of your order. Yay! Merry Christmas 51 days late! Or 314 days early! Or Happy Valentine's Day right on time! Whichever floats your boat.
By the way, as you scroll through the comments, you may notice that my comment numbering is, yet again, screwed up. OF COURSE IT IS. No matter how many times I've taught my blog to count, it refuses to cooperate out of sheer spite. After I write this, I'm going to take it into a back room and rip it a new one. I hope it can't sit down for a damn week.
In the meantime, because of this numbering issue, I didn't use random.org to choose a winner like I have with past giveaways. Instead, I used a plugin called "And the winner is …" which doesn't care if your blog is a snotty jerkwad because it chooses a random comment, not a random comment number.
So, it's still random which is good because if it were left up to me to choose a winner, we'd all be at the  mercy of my perimenopausal hormones and they just got finished crying at a Kentucky Fried Chicken commercial so God only knows how long we'd be here.
Without further ado, the winning comment for this giveaway is …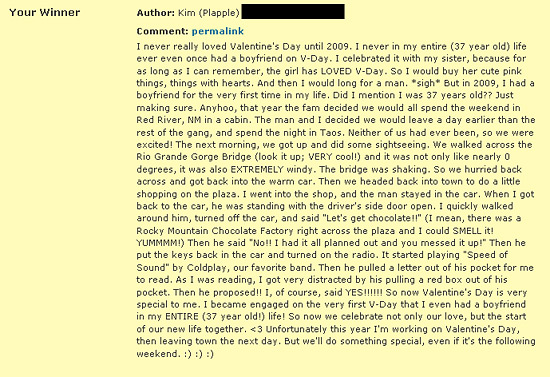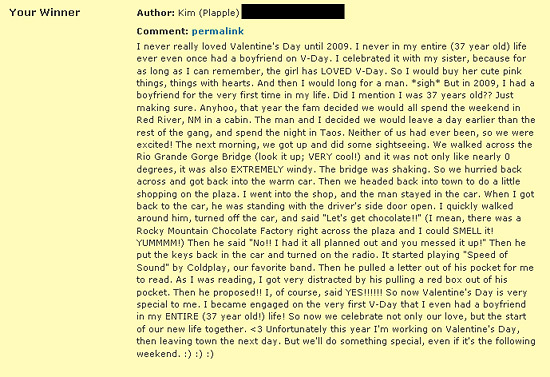 Congratulations Kim! Email me at admin @ thecreativejunkie .  com (delete those spaces please!) to claim your prize! Once your ears are done showering you with kisses, that is.
Thanks so much to all of you for participating! I never get tired of saying it … I have *the* best readers in all of blogland.
And thank you, Harry Mason, for rocking our ears one more time.
.
.