No, I'm not trying to pawn off one of my own upon some poor unsuspecting soul. Goodness, what do you think this is, eBay?
Besides, Zoe and Helena are fast little buggars, let me tell you. I couldn't catch 'em if I tried.
Guess who else has two daughters? Cheryl from Turtle Taylor Etsy Shop.
She lives in Arizona where it gets so hot, I've been told you can fry up a couple dozen eggs and some waffles on your sidewalk and invite your neighbors over for brunch, provided they like you and food that's been cooked where feet have trodden.
I like my food as far away from feet as possible but nevertheless, we can do the same thing in upstate New York for approximately 72 seconds in late July, once every five years. In fact, we make a party out of it, with balloons and everything. It's a very fun minute.
Hi Cheryl! ((waving))
Cheryl and I are both bloggers and we also share a mutual distaste for math. When she told me that she had trouble with her daughter's first grade homework and that it came home in her daughter's backpack with a big, red TRY AGAIN scribbled on it, I felt compelled to share with her my belief that all high school math should be banned until they replace all the letters with numbers. Who's bright idea was it to stick the alphabet into a quadratic equation anyway? Math and English don't mix, especially after forty. Hello? Who invented quadratic equations anyway? Probably a man with a lot of time on his hands who couldn't leave well enough alone.
I also found out that Cheryl used to be a rodeo queen and that she does a pretty mean electric slide. Alas, I think this the point at which our similarities come to a grinding, screeching halt. We don't have rodeos around here. We have cows though! Lots and lots of cows. Mooooooo. And the occasional llama. Can you have a rodeo with cows and llamas?
I can do the electric slide though, provided I have lots of liquor beforehand and know absolutely nobody at the wedding. Then I'm all over the floor, shaking what God gave me. For a disturbingly long time.
Cheryl makes the cutest items for little boys and girls and sells them at Turtle Taylor Etsy Shop and I have just one question for you, Cheryl:
WHERE THE HELL WERE YOU YEARS AGO WHEN I NEEDED YOU?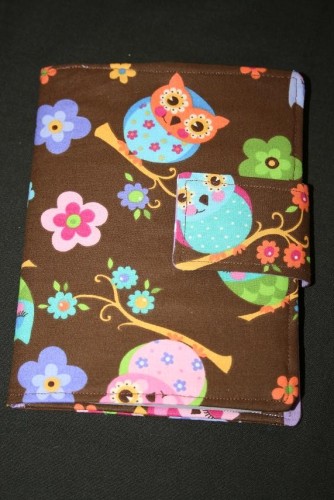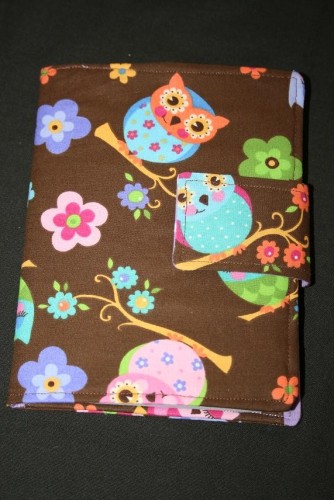 Do you know what this is?
Other than adorable?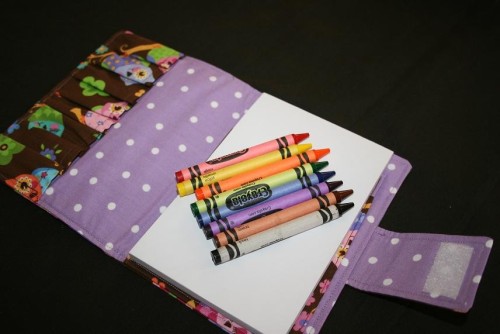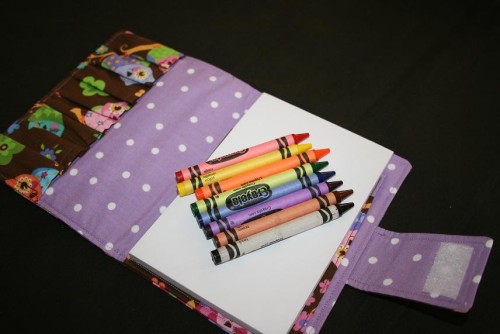 It's Cheryl's crayon wallet, also known as LIFESAVER to frazzled moms everywhere who can't find their last nerves because their children are using them for hula hoops.
.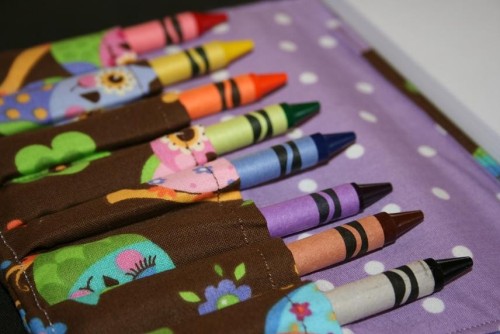 It comes with the crayons and the paper already included. And look … each crayon is neatly tucked into its own little sleeping bag.
Can you stand it?
Do you know how many plastic baggies filled with crayons I went through when my kids were younger? About 70,201, give or take a million or so.
.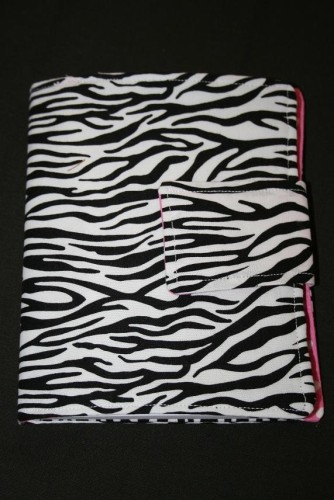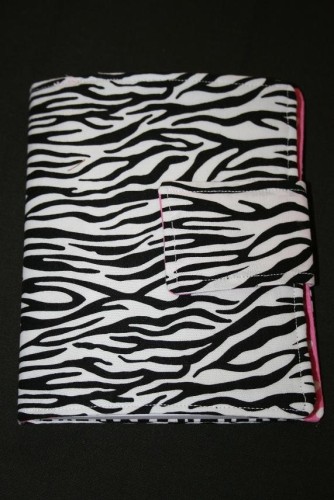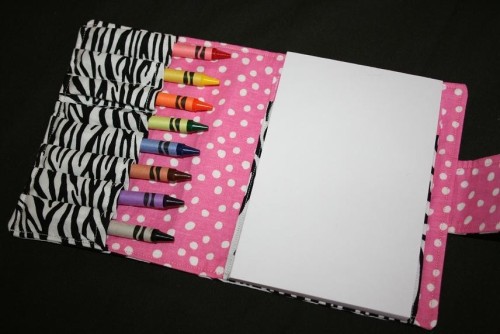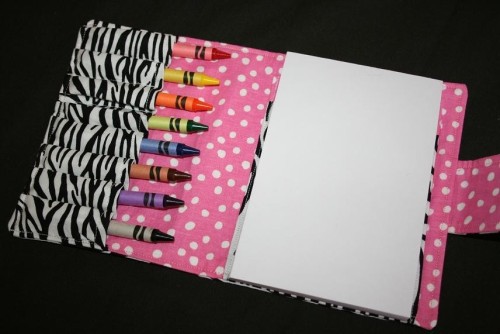 I think Cheryl designed this for the funky mommy. Or aunt. Or godmother. Or granny. Or daddy, lest I be accused of sexism.
I've been accused of many things but sexism is nowhere on the list.
Not that there's an actual list floating around! ANYWHERE. Because there's not. Lying isn't on the list either. I'd prove it to you, if there were such a list. But there isn't, so I can't. You'll just have to take my word on it but that's okay because I'm not a liar because it's not on the list.
Nevermind.
How nice would it be to bring a crayon wallet to a restaurant and not have to resort to the gross, disgusting, germy crayons the hostess gives you? You know the ones … they've been chewed up and gnawed on and drooled all over by five years worth of nose-picking kids whose bodily functions are way grosser than humanly possible?
I'm talking about the crayons, not the hostess. I don't want to know who's gnawed on her or about her bodily functions.
You know the crayons I'm talking about? The ones that are stained with what you hope is ketchup and chocolate because the alternative is just too disgusting to contemplate as you furiously scrub them with an entire package of antibacterial wipes? Because your only other option is to decline the gross, disgusting, germy crayons and then sit there and listen to your child entertain the restaurant with his screaming rendition of WHY CAN'T I HAVE GERMY CRAYONS for an hour, right before he clears the entire place with his hysteria induced vomiting.
.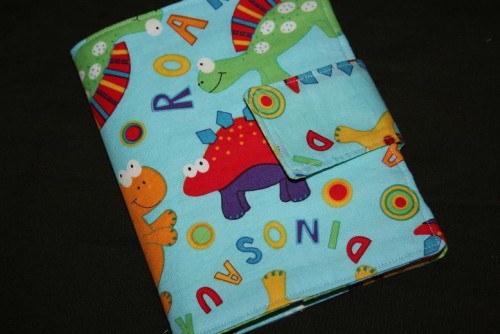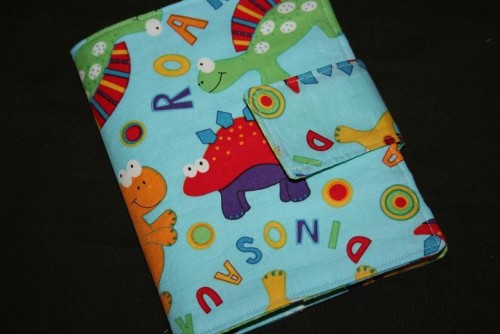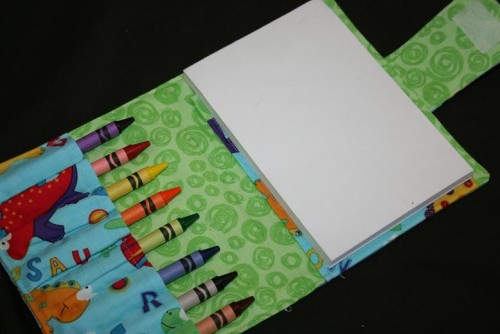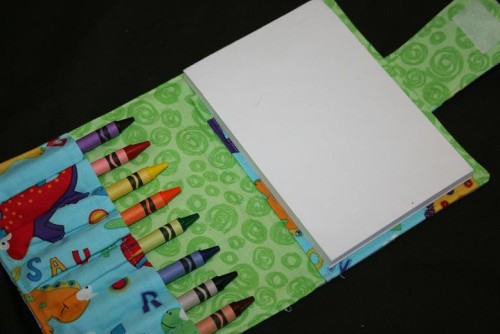 I love how Cheryl color coordinates the inside to match the outside.
These crayon wallets would also be perfect for sticking into a "busy bag" for those long drives or airplane rides so your child has something else to play with after mommy keels over from 87 rounds of ARE WE THERE YET?
This would probably be a good time to mention the time in 1996 when we took two year old Zoe to Darien Lake on a beastly hot, sunny day, only to return to the car after eight hours and discover that her crayons, which we thought had been stored in the trunk but had actually been left strewn on the back seat, were busy melting all over the upholstery and impersonating a science experiment gone horribly, horribly wrong.
I'd give you more details but thankfully, the PTSD has erased them from my memory.
.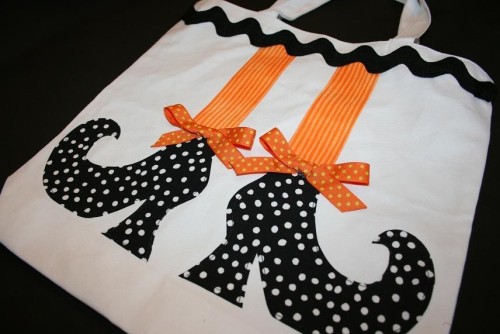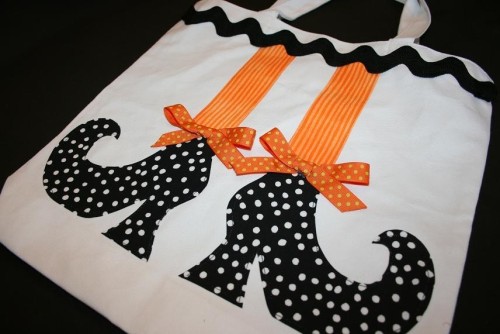 I think this is my favorite thing from Cheryl's shop. It's a canvas Trick or Treat bag and can I just get a collective SQUEEEEEEEEE from everyone?
SQUEEEEEEEEEEEEEEEEE!
Thank you.
.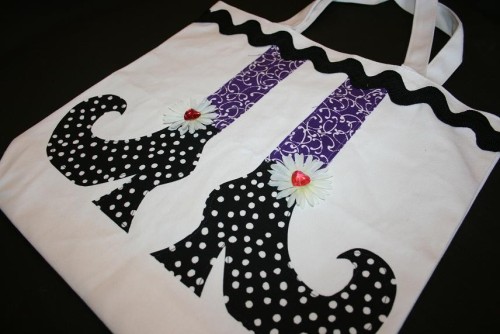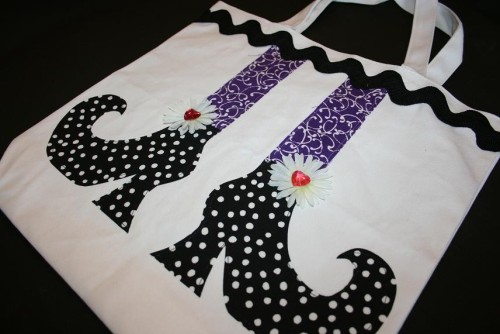 SQUEEEEEEE – purple!
No more running around the house at 6:30 p.m., on Halloween night, trying desperately to scrounge up a plastic grocery bag for your little goblin while she stands there with her lower lip quivering because she's pretty sure she's going to wind up stuffing hundreds of Milky Ways and KitKats down her pants. Your pillow cases are all dirty and she's too embarrassed to scream TRICK OR TREAT while holding up a bright yellow ducky Easter basket or her Christmas stocking. And when you finally gasp for air and emerge victorious from the depths of the back seat of your ten year old Honda, triumphantly waving a ripped and stained plastic Wegmans grocery bag, you're met with a horrified stare and a panicked ARE YOU KIDDING?!? to which you have no choice but to respond IT'S JUST A LITTLE MEAT JUICE. IT WON'T KILL YOU.
Kids. Do they not appreciate anything we do anymore?
.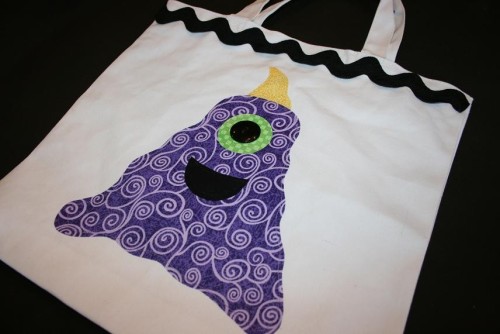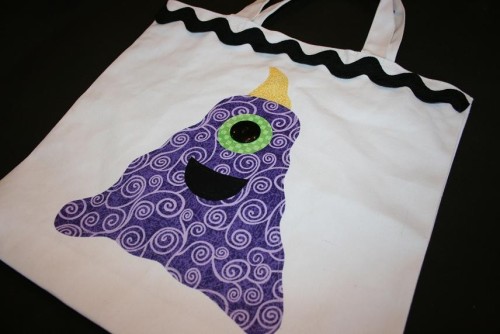 You can avoid that entire scenario with this little one eyed, one horned, flying purple people eater.
.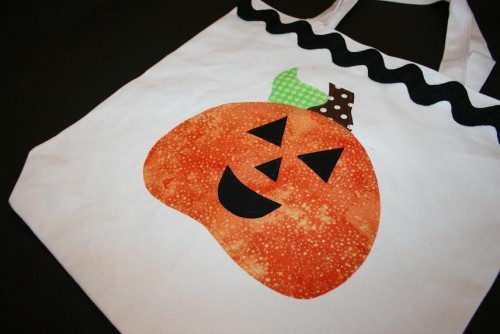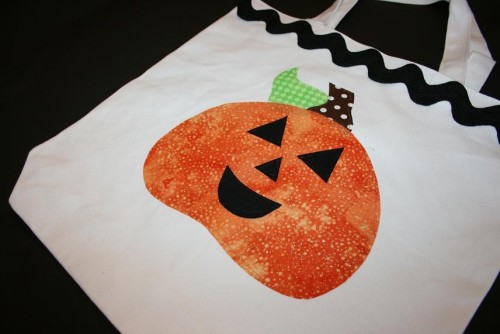 Or this happy little pumpkin.
.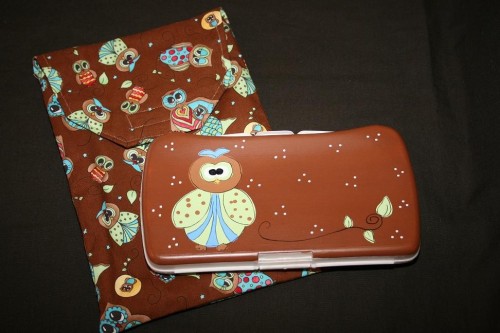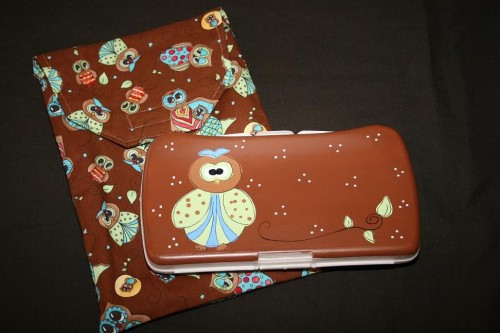 Who knows what this is?
Raise your hand!
.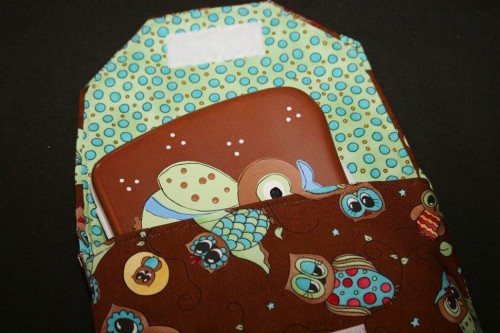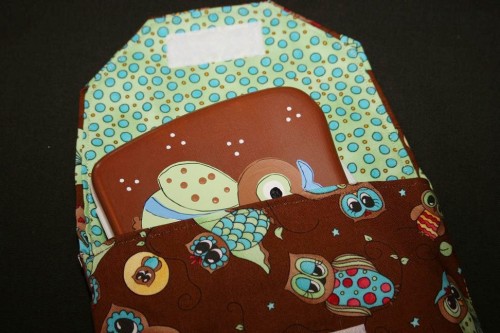 It's one of Cheryl's diaper wipe case sets. The wipe case is hand painted by Cheryl and it comes with its own color coordinating diaper wipe clutch. The clutch fits the diaper wipe case and 3-4 diapers (not included – she can't do everything, you know, even if she is a mom.)
No more scrounging around the bottom of your purse after your little darling has a massive blowout, praying that the very last diaper you own did not somehow manage to unfold and permanently wrap itself around your cell phone, only to be bitterly disappointed because God isn't taking your calls. Extricating the cell phone from the diaper while preventing little fingers and toes from coming into contact with three inches of toxic waste proves impossible and before you can shout SHIT, SHIT, SHIT ON A STICK, your little one has eaten an entire fecal lunch and is now busily crawling onto the expressway and will eventually cause a massive traffic jam on I490, not that you would know any of this, as you have passed out from the sheer grossness of it all.
I've been told I have a tendency to be a bit dramatic.
.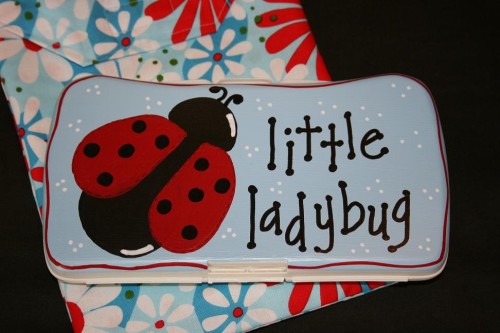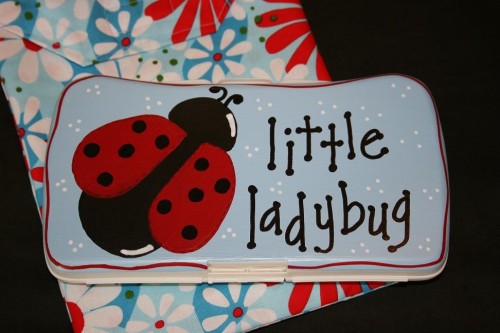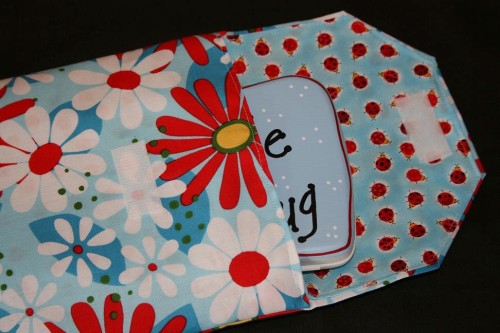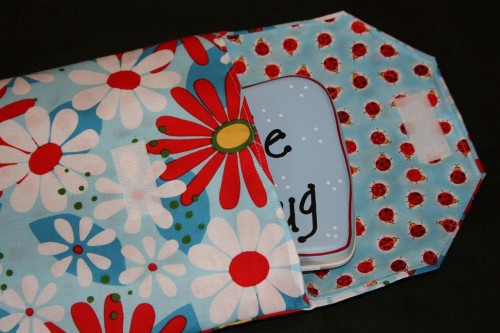 Peekaboo!
I need to have another baby.
Nate?
Uterus?
Bueller? Bueller? Bueller?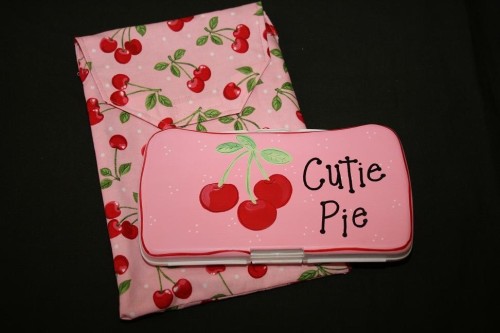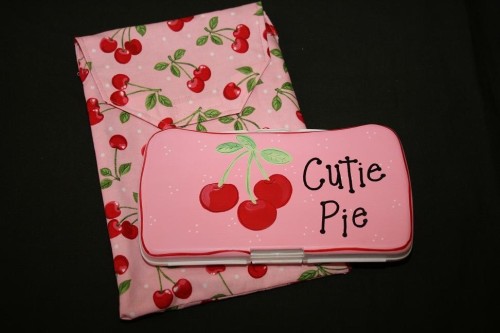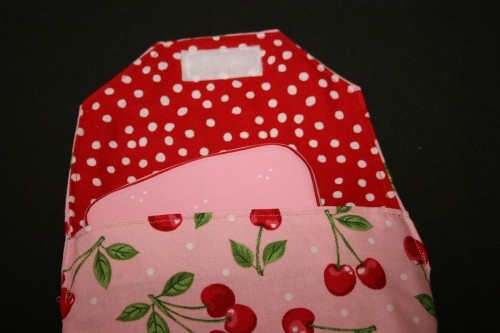 Cheryl personalizes the cases with whatever saying you'd like, maybe your child's name or "cutie pie" like this one or how about HANDS OFF, BUCKWHEAT. IT'S MINE.
That's what I would choose. But then again, I'm selfish and dramatic. However, I'll stop short of peeing on the thing to mark my territory.
That's just gross.
.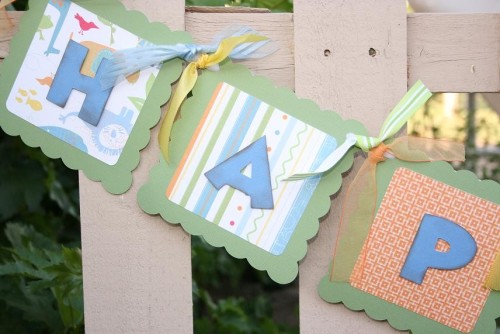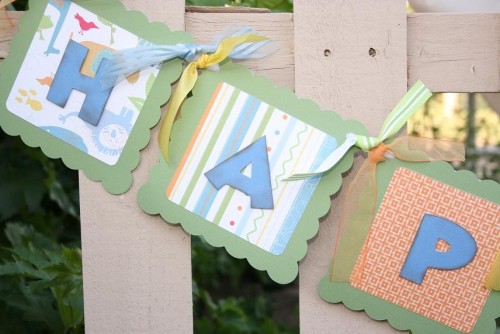 Look at the banners Cheryl offers!
.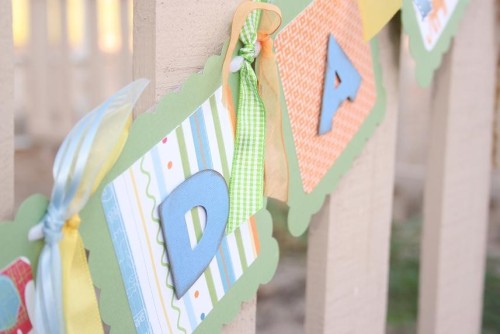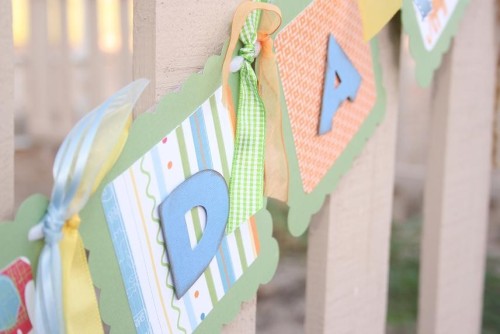 She will custom design for whatever occasion you need. And let me tell you, this banner will go over a lot better than the one I have which is ten years old, worn, faded, bent, ripped and requires that I staple it to the wall every year because the sheer weight of a decade's worth of old scotch tape on the top of each letter has caused it to weigh 25 pounds. And I'm willing to bet that if you had Cheryl's banner, you won't have to explain to guests who are tilting their heads, squinching their eyes and muttering "Why does it say "Hippy Bartday?" that cheap, mass-produced banners from Factory Card Outlet are like humans … when they get old, parts get rusty and fall off.
What? Like that doesn't happen?
Let's get on with it, shall we?
Up for grabs:
.
A $25 shopping spree at Cheryl's Turtle Taylor Etsy Shop.
Take a peek around her shop and you'll see, $25 goes a long way.
** PLEASE NOTE: The crayon wallets are FLYING off of Cheryl's shelves because my readers are the best little eager beavers on the face of the planet!  She is busy making more and will upload them to her store as soon as possible! I'd yell this at the top of my lungs, but I don't want to hurt your ears. **

We Interrupt This Post For A Public Service Announcement:
Support Cheryl's shop and help make the world a better place by preventing the spread of ebola and/or plague from germ infested crayons and barfing kids in restaurants and poopy covered babies playing in traffic.
Thank you.

This has been a message from the Emergency Blogcast System. If this had been a real emergency, hopefully would have gotten the hell out of Dodge.

.

The nitty gritty:
To enter, leave a comment in this post and tell me if you have an innie or an outie. I'll go first … I have an innie. It's  so deep, it echoes. Hellooooooooooooooooooooooo.
For God's sake, I'm talking about bellybuttons. What are you talking about?
Anyone 18 or older can enter. Bellybuttons are optional but recommended.
Shopping spree expires December 31, 2009
No entries after 9:00 pm eastern time on Sunday, October 25, because that's when I will be completely immersed in a battle with Nate over the remote. I intend to win, even if it means I superglue the remote inside my bellybutton so he never finds it.
I will use Random.org to choose the winner. Did I just hear everyone yell OH, THANK GOD, WE LOVE RANDOM.ORG SO MUCH? I thought so.
One entry per person. Please don't drive me bonkers by entering more than once. I promise, your comment will show up, if not immediately then soon thereafter. Just like my mood swings. GOT IT, BUSTER? I LOVE YOU. See? Just like that.
My blog theme Thesis is still messing with my comment numbers. It numbers all the way to up comment #300 and then starts back at #1 again. It's infuriating but I'm aware of it so go ahead and post your comment and don't worry if there are duplicate numbers – I'm on top of it!

Nate wants to be a duplicate comment number in his next life.
I'll announce the winner on Monday!
.
That's it!
Good luck!
.
.