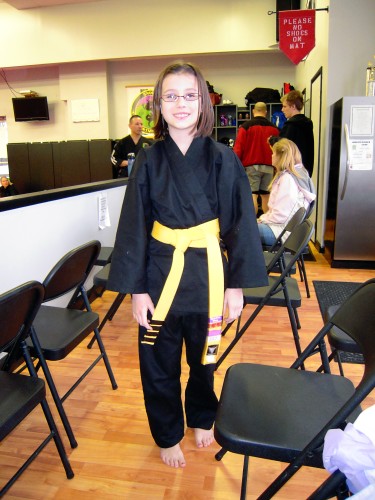 Helena tested for her orange belt last Friday.
I let her, even though I'm not big fan of orange. I would have preferred the purple belt because then, when we get home after class and she rips off her gi and the belt goes flying across her bedroom and winds up hanging from her curtain rod, it will at least color coordinate with her freshly painted walls.
But apparently, when it comes to the progression of belts in mixed martial arts, the powers-that-be could not care less about home decor or what ensues after a sweaty, impatient nine year old drops trow so … orange belt it is!
Although personally, I don't think it would hurt the powers-that-be to unbunch their panties, have an open mind and switch it up every now and then.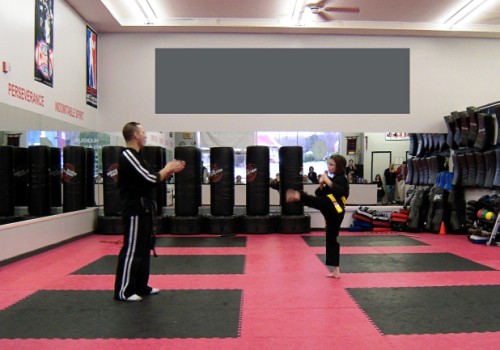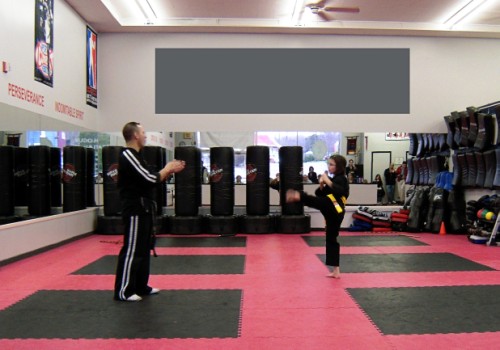 I would never tell Sensei Sean to unbunch his panties because he can break approximately 278 pieces of wood at one time with his forehead so if he wants Helena to get an orange belt before a purple belt, that's OK with me.
Besides, I highly doubt Sensei Sean wears panties. Although if he did, that's OK with me too. It's none of my business. That's between Sensei Sean and his forehead. Or his groin, as the case may be.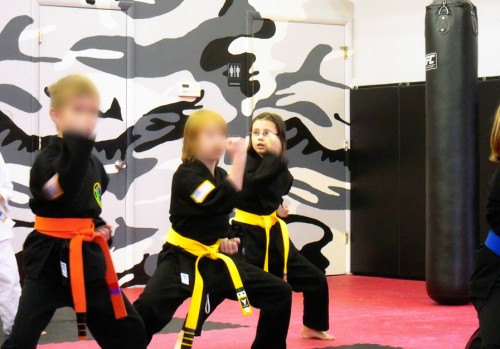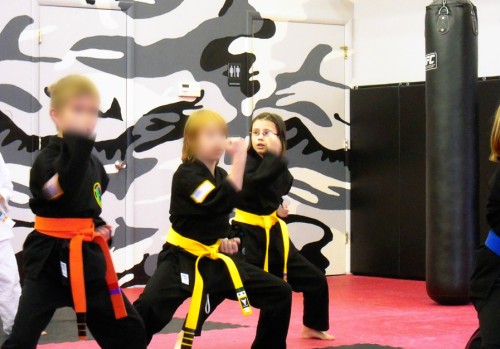 I used to take kickboxing and tae bo so I'd like to think that Helena gets her natural talent for the martial arts from me.
HAHAHAHAHAHAHAHAHAHA
That's my family, doubling over in hysterics. Although you probably can't hear them over the howling shrieks of laughter coming from everyone who has ever met me.
HAHAHAHAHAHAHAHAHAHA
I bet they wouldn't do this if I wore Sensei Sean's forehead on my face.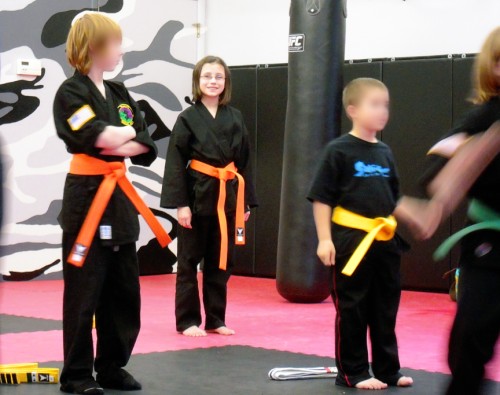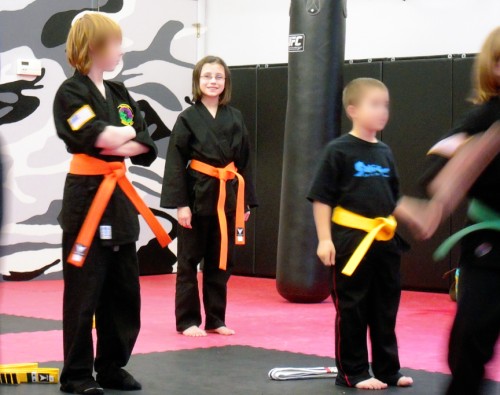 Here's my baby right after she donned on her brand new orange belt that doesn't coordinate with her room. I may be biased but I think she is the cutest, bestest orange belt that ever was or will be. She is simply beaming with pride, not only because she executed perfect roundhouse kicks, side kicks and katas but also, I believe, because her mom showed enormous restraint by not shouting:
THAT'S MY BABY! WHOOOOO HOOOOOO POOPERS!
SORRY I CALLED YOU POOPERS, POOPERS!
CAN YOU MOVE TO THE RIGHT A LITTLE?
A LITTLE MORE?
CAN YOU TELL THAT RED HEADED BOY TO MOVE TO HIS LEFT?
FIX YOUR GLASSES, PEANUT!
HEY RED HEADED BOY! CAN YOU MOVE OVER JUST A BIT? I CAN'T SEE MY BABY'S FACE.
I'M SO PROUD OF YOU, HONEYBUNS!
NOT YOU, RED HEADED BOY. SORRY!
SMILE PUMPKIN!
CAN YOU FIX YOUR BELT A SMIDGE? IT'S A LITTLE LOP-SIDEY.
I LOVE YOU!
NOT YOU, RED HEADED BOY. SORRY!
THE BELT, SWEETIE.
DO YOU HAVE TO GO POTTY?
Let's hope the purple belt testing goes just as smoothly, although I can't guarantee that I'll be able to contain my glee in anticipation of all the color coordination that will be going on in our house afterward.
.
.