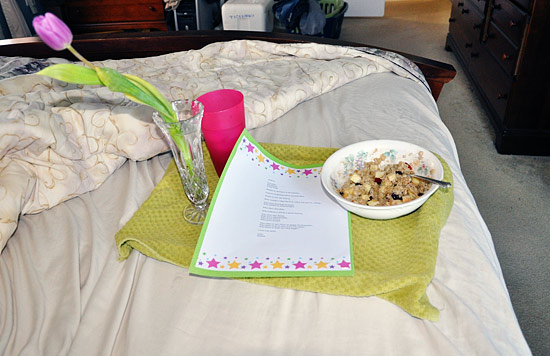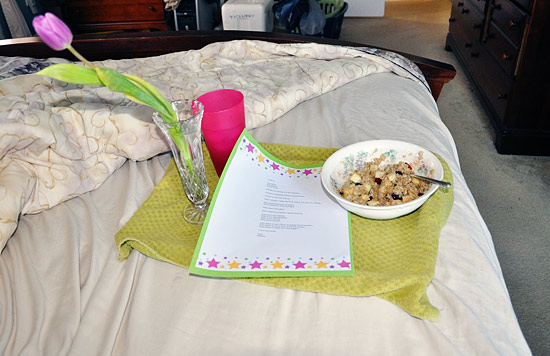 Breakfast in bed …  my favorite oatmeal, made just the way I like it.
Served around 9:00 a.m.
And it was even warm.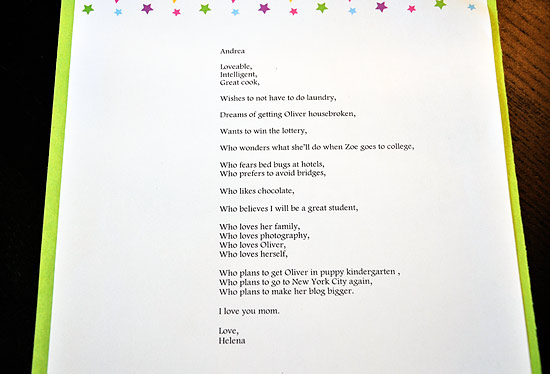 A handmade card – my favorite kind!
Andrea
Lovable
Intelligent
Great cook
Wishes to not have to do laundry
Dreams of getting Oliver housebroken
Wants to win the lottery
Who wonders what she'll do when Zoe goes to college
Who fears bedbugs in hotels
Who prefers to avoid bridges
Who likes chocolate
Who believes I will be a great student
Who loves her family
Who loves photography
Who loves Oliver
Who loves herself
Who plans to get Oliver in puppy kindergarten
Who plans to go to New York City again
Who plans to make her blog bigger
I love you mom
Love,
Helena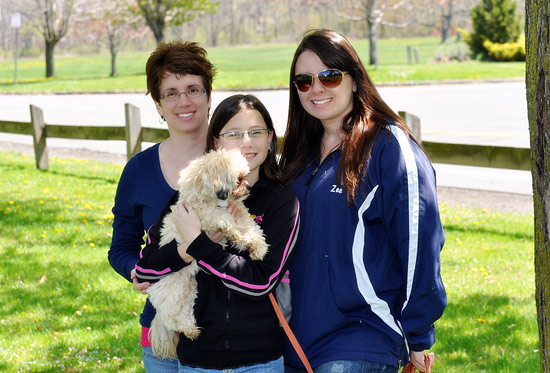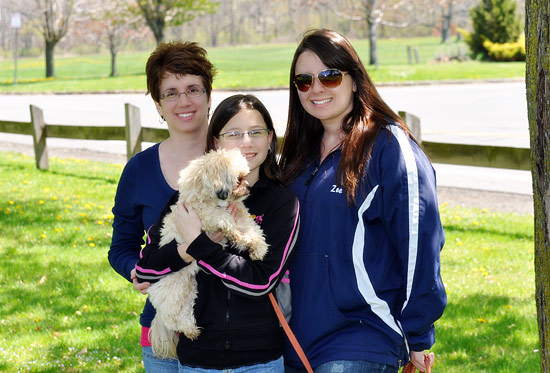 I invented them.
Not the furry one.
I'm so very grateful to be a mom.
How was your Mother's Day?
.
.