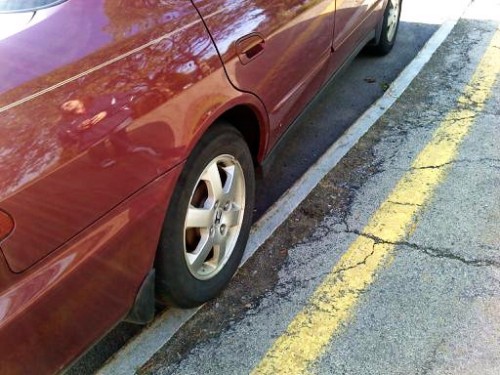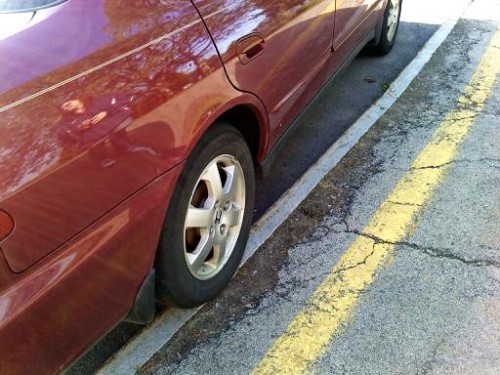 Remember last week? When I made an executive decision in which I deemed myself unfit to teach my sixteen year old daughter how to parallel park?
I've done it again! Made an executive decision, that is. Not parallel parked.
I'm never doing that again. So all you sidewalks and curbs and pedestrians out there? Unclench and relax.
Anyway, I hereby declare Executive Decision #2, to wit: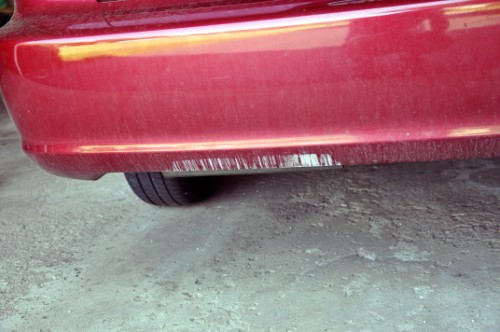 I  deem myself unfit to teach Zoe how to back into parking spaces guarded by mercenaries. You know, the kind who get their jollies by lying in wait, camouflaged as innocuous cement lamp posts? They stand perfectly still until they don't. Then, without warning, they leap forward two feet and go all Rambo on your bumper and, in the process, scare the utter bejesus out of you in a desperate attempt to smear your unblemished driving record and deprive you of one of the most useful weapons in your arsenal against a husband who insists, despite numerous speeding tickets to the contrary, that he's a better driver than you, ultimately leaving you with no choice but to go home and holler YES, NATE. THE LIGHT POST AMBUSHED ME. IT JUMPED OUT OF NOWHERE, RAPED MY BUMPER, LEFT ITS DNA AND SUCKED UP ALL MY BEJESUS. WHAT PART OF THAT DON'T YOU UNDERSTAND?
You're welcome, Zoe.
.
.