A few weeks ago, Helena again requested a Facebook account and I again refused and then I asked her if this was some weird way of asking for the movie Groundhog Day for Christmas since apparently, she loves the whole concept of re-living the same moments over and over.
She ignored me and wanted to know, for the umpteenth time, why her sister could have a Facebook account when she couldn't. And for the umpteenth time, I replied that she was ten, her sister was sixteen and with age comes certain privileges. For instance, I had to wait until I was forty-three before I could have weak bladder control, crepe paper for skin and a designer purse. She stamped her foot and cried that life wasn't fair, that she wanted the same privileges as her sister because she had to scrub toilets and take Oliver outside to potty just as often as her sister and that should count for something, shouldn't it? And then her sister walked by and threw a box of tampons at her head and shouted that hey, if she really wanted the same privileges as she, then how about bloating up like a burp and acting like a hemorrhage once a month? THAT'S WHAT I THOUGHT.
And then Helena scowled, stomped upstairs and got dressed and we drove to the dojo where she took out her frustration by going Jackie Chan all over some boards.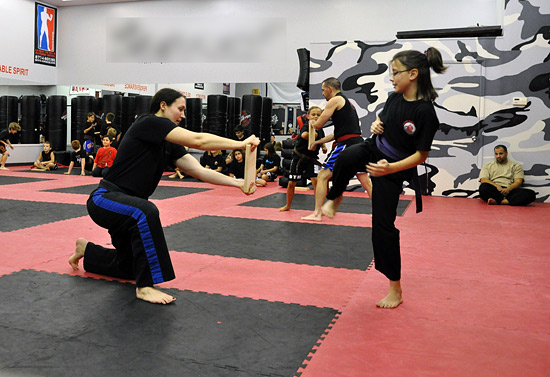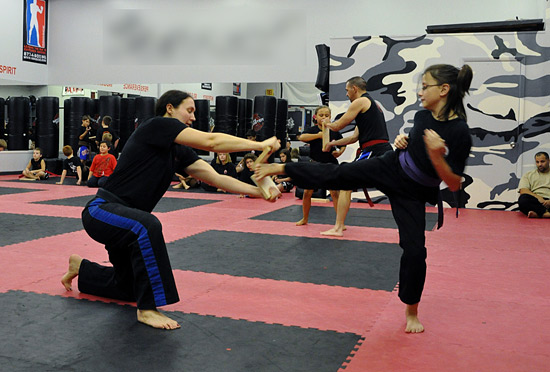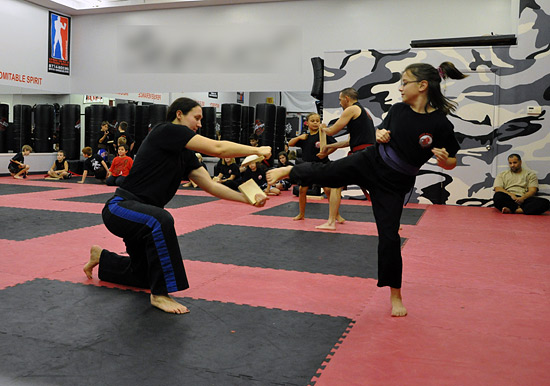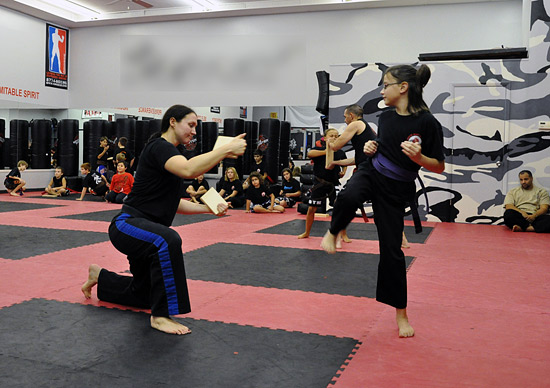 I think Zoe better start thinking twice about throwing anything else at Helena's head from now on.
Thrice, even.
Quadruple, just to be safe.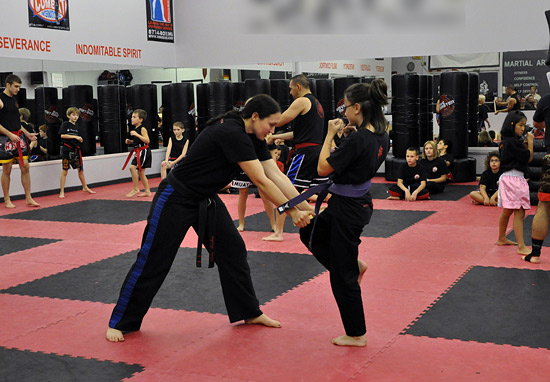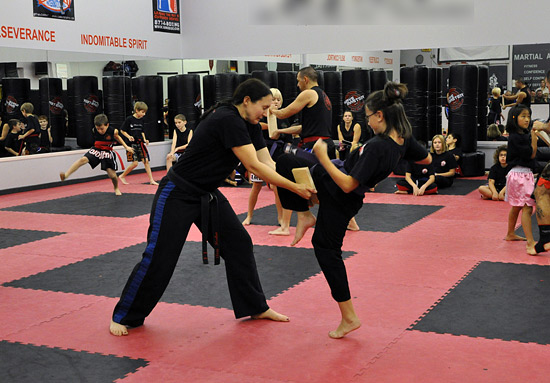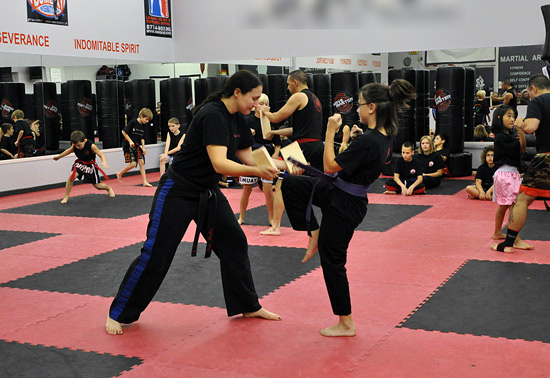 For a moment, I wondered if my little baby had morphed into Jaden Smith from The Karate Kid remake which honestly? I wouldn't have minded because that would mean I'm his mama and have you seen Jaden's mama? Jada Pinkett Smith is hot. I'd finally be able to wear leather pants without looking like a pissed-off sausage. And bonus! I'd get to sleep with Jaden's daddy, Will Smith, who is smokin' hot to the tenth power. Life would be yummy.
So much better than if Helena had morphed into Ralph Macchio from the original Karate Kid. I don't know anything about Ralph's parents except I think maybe his mama was Italian? Which might be nice because then maybe I could make a decent lasagna and life would still be yummy but in a totally different way.
Will Smith vs. lasagna?
Decisions, decisions.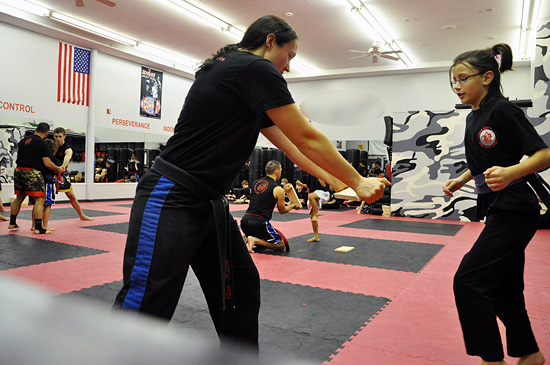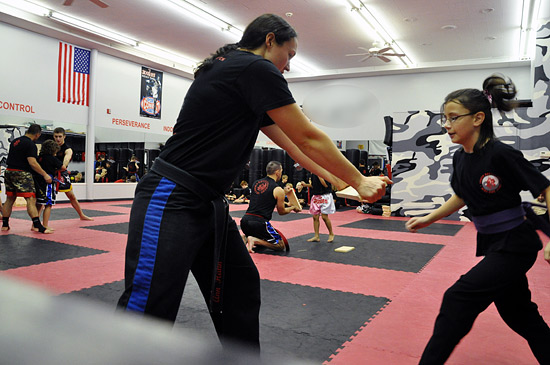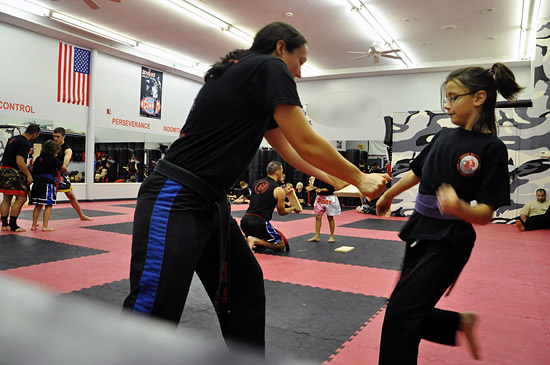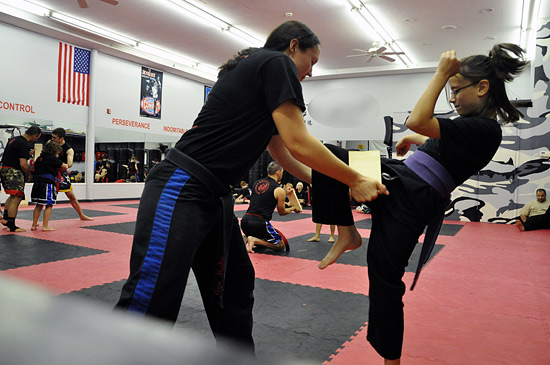 Then again, I could just slop some bolognese sauce and gooey cheese all over Will Smith and call it a day.
A very good day.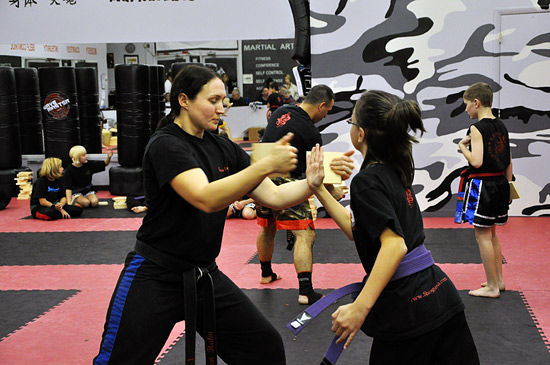 Meanwhile, back at the reality ranch, I'm wondering if Helena thinks she can intimidate and strong-arm me into getting her own Facebook account.
Hah!
She needs to read up on her opponent.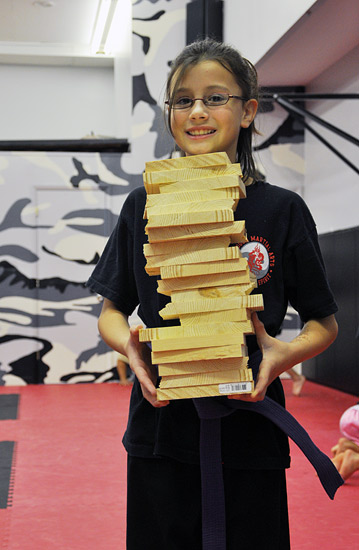 When each one of those boards represents a wrinkle or gray hair or stretch mark or a moment of I DON'T CARE WHO'S TURN IT IS, SOMEONE TAKE OLLIE OUT TO POOP OR I WILL RUN DOWN THE STREET NAKED AND TELL EVERYONE I'M YOUR MOM, then we'll talk.
OK, peanut? In the meantime, I'm so proud of you!
If you had a Facebook account, I'd totally "like" you.
.
.