A few weeks ago, I was trying very hard to shirk responsibility all over my house. I even went so far as to flop on the couch and watch multiple episodes of Real Housewives on Bravo but I can only handle so much boobage being shoved in my face before I feel compelled to flatten them all in one ginormous mammography machine. So I decided to hop online and surf Etsy instead because it was a lot more fun than cooking dinner.
There I was, browsing various Etsy shops, minding my own business and wondering why so many Etsians feel compelled to crochet vaginas when I accidentally tripped and fell into a pit of sheer cuteness named Tiddlywinks..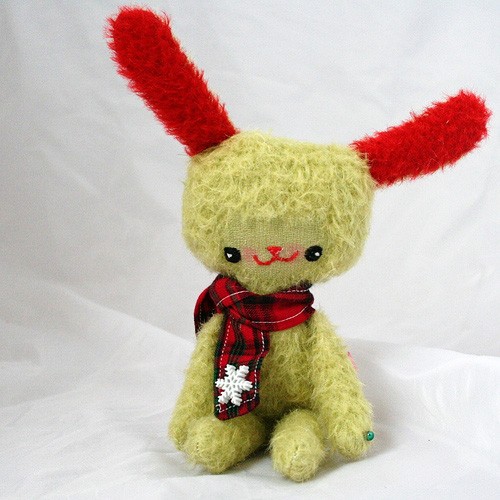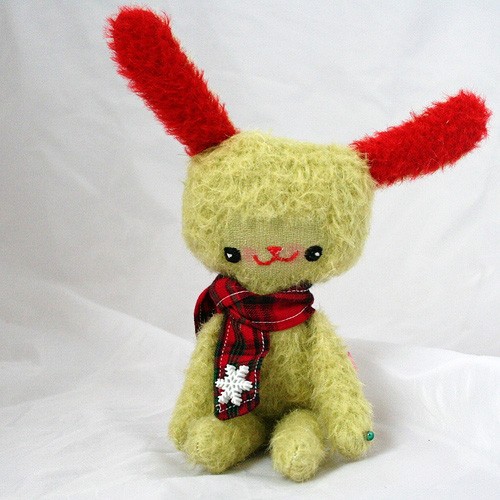 Hello, little one. Could you possibly be any more adorable?
I don't think so.
This little one was named Holly and she used to live at the Tiddlywinks Etsy Shop, until someone scooped her up. And that someone was not me because I am always the last to know anything. I am never in the damn loop. Usually I need a passport and a high powered GPS to get anywhere near the stupid loop.
Except today! Because I'm betting a lot of you never heard about Tiddlywinks before this second! Am I right?
Hah! So go ahead and keep your stinky loop. I've got my own..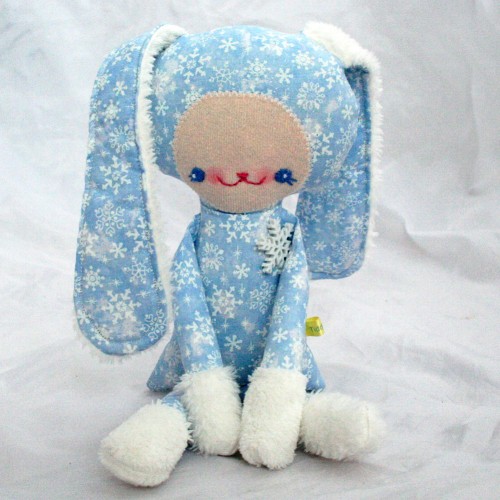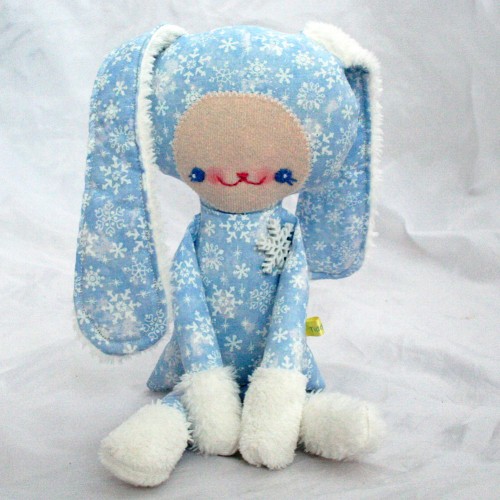 This is Frost. She's soft and cuddly and, because of the snowflake bling, perfect for little humans who no longer feel compelled to grab everything in sight and shove it into their mouth.
Or she'd be perfect for me because I don't shove anything in my mouth unless it's smothered with partially hydrogenated oil and saturated fat. I'm pretty sure Frost wasn't made with that stuff. I'd like to perch her on top of my monitor and stare at her all day. She makes me smile.
Tiddlywinks is a labor of love for its owner, creator and textile artist, Scottie, who takes ordinary fabric and makes it into something extraordinary.
Are you wondering if Scottie is a man or woman? I know I did.
I'll just keep you in suspense, I think.
So anyway, as I was saying …
SCOTTIE'S A WOMAN! SCOTTIE'S A WOMAN!
Damn! It's like burping. I just can't help myself. Lucky for you, I think suspense is highly overrated anyway..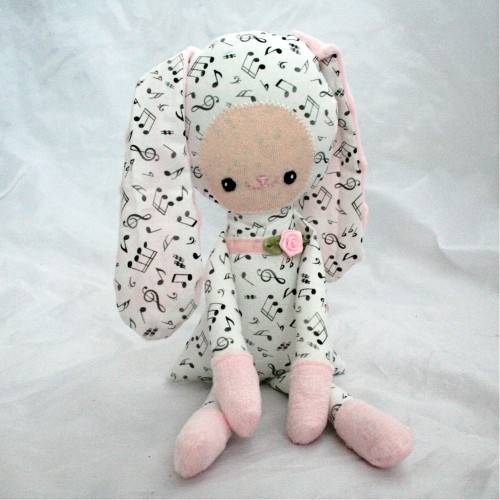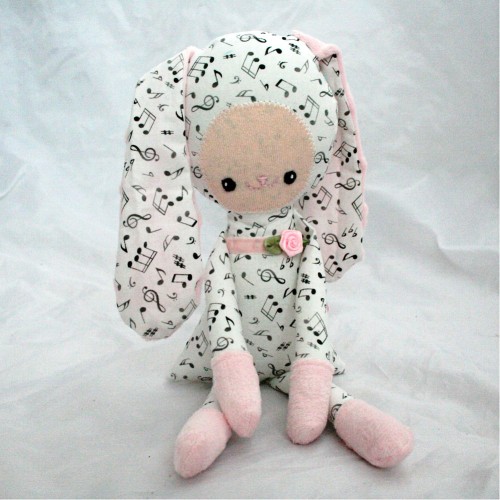 This is Allegro. Hi Allegro!You are music to my eyes, sweetie.
Scottie makes beautiful music with a needle and thread, doesn't she?
Know what I do with needle and thread?
That would be a big, fat NOTHING. Ever since I made a lopsided, backwards, inside-out apron in home-ec class back when I was in eighth grade which was approximately fifty billion years ago, I try to avoid needles and thread. It's part of my PTSD therapy.
I am, however, a big fan of duct tape. Does everything thread does, only quicker. And it's perfect for hemming pants!
That scream of anguish you just heard was my mother..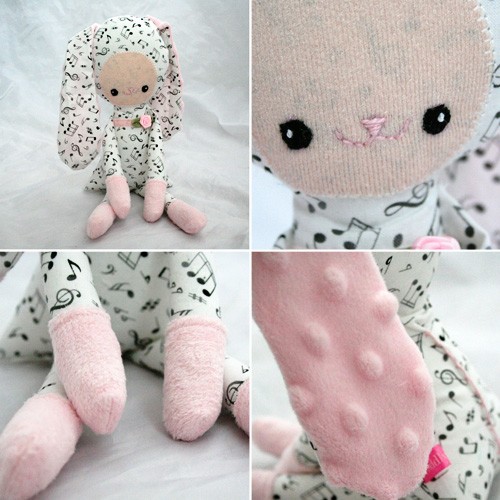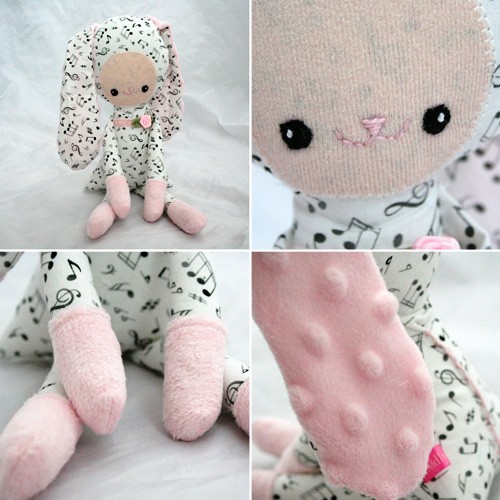 Just look at these details. And guess what?
THESE ARE WASHABLE!
Did you hear me? I tried to type that as loud as I could. Washable! As in, water and soap and honest to God spin cycles.
This means that you will no longer have to resort to impromptu Lysol spritzing and impractical spot cleaning, only to sniff the air in an hour like a bloodhound and yell HOLY MOTHER OF GOD, WHAT THE HELL DIED?
Like I do with Helena and her funky smelling Bear.
I do hope you realize I meant spot cleaning Bear. Because I do more than just spot clean Helena and spritz her with Febreze. I hose her down at least once a month. What kind of mother do you think I am?.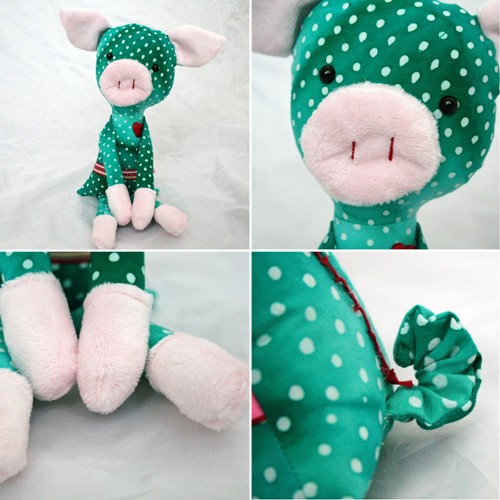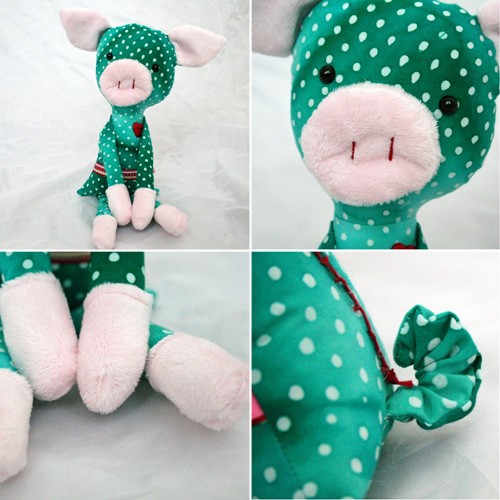 This was Bacon. Like so many stuffies at Tiddlywinks, she was gone almost as fast as she came.
That's what she said.
Hah! The Office, anyone?
Nevermind.
Scottie has three kids and they draw all sorts of quirky pictures and based on those pictures, Scottie creates these beautiful little creatures. It's a family affair! Kind of like my blog, except that Scottie doesn't constantly badger her family with pleas of FOR GOD'S SAKE, DO SOMETHING INTERESTING so that she can use it for blog fodder. Her family actually cooperates.
After two days of browsing Scottie's store, I admitted to myself that I had become a stalker. I mean, can you blame me? How fun are these? For kids and adults? But at least I'm not one of those trashy stalkers who send their idols their dirty undies or who flash parts of their anatomy at them from across the street. Scottie, don't you worry. You'll be getting no skivvies from me, courtesy of the USPS. And I keep my anatomy to myself because I'm a classy, sophisticated stalker who keeps her distance and admires from afar. Just ask my man Anderson. Oh, and when you do, can you tell him to call me? I don't think he's getting my messages. Thank you..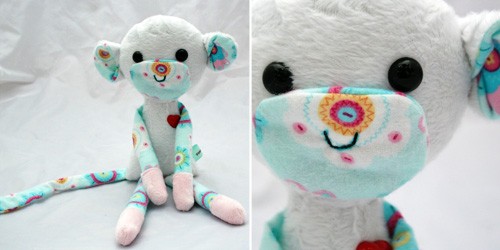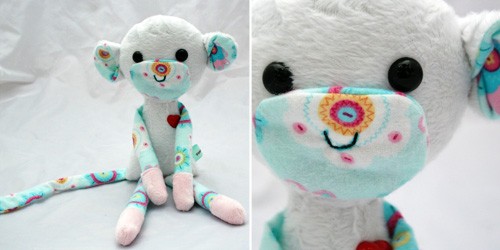 I have no idea what your name is, but I could just squeeze the dickens out of you. Tell Scottie to stuff you with more of them, just in case..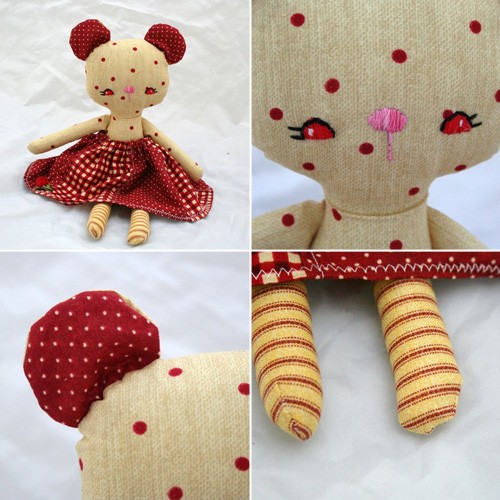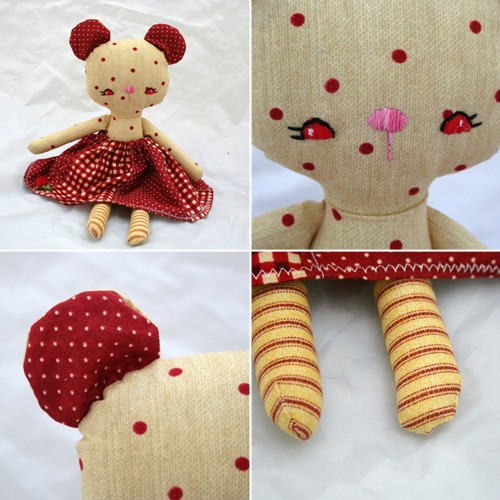 Hello Annie. Well, Hello Annie. It's so nice to have you back where you belong.
Too bad you're name wasn't Dolly and that you never left in the first place. Then this would make so much more sense..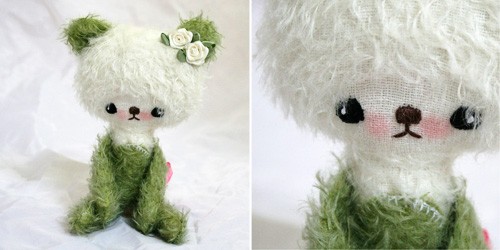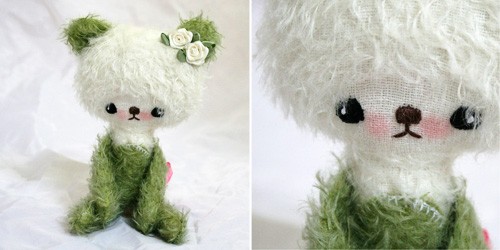 SQUEEEEEEEEEEEEEEEEEEEEE!
I'm sorry, I can't help it. I was overwhelmed by the cuteness of Hettie here.
Hettie was a custom ordered mini bear. I believe she was six or eight inches but she was in and out too fast for me to be sure. Maybe her name should be Tiger Woods.
By the way … Scottie takes custom orders.
Now, isn't that totally worth a squee?

SQUEEEEEEEEEEEEEEEEEEEE!.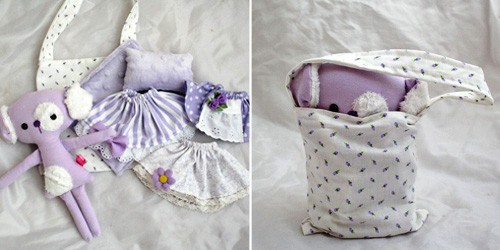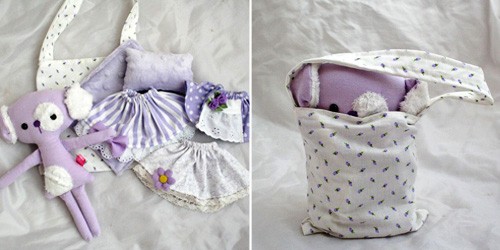 This is a Tiddlywinks playset. I want to reach right through my monitor and dress her in those little skirts!
Sigh.
How many different ways can I say cute? Let's see ….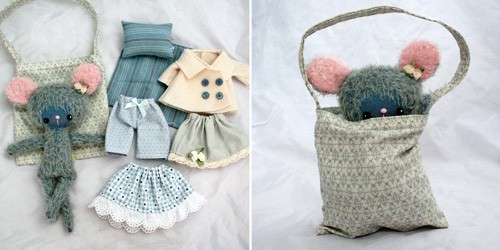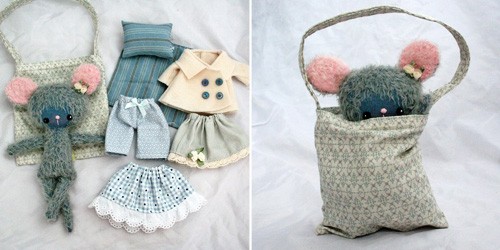 Adorable!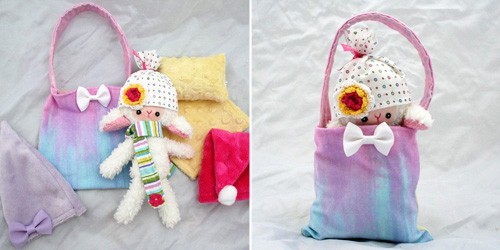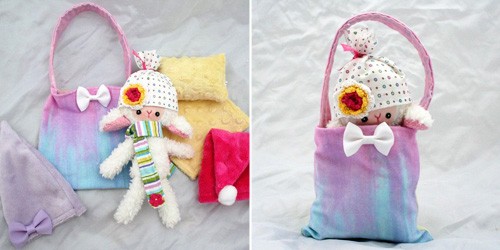 Delightful!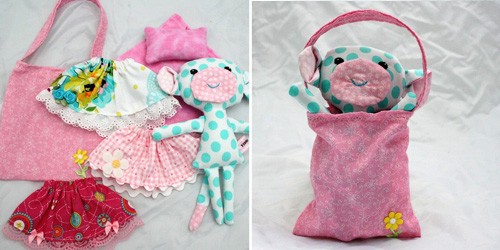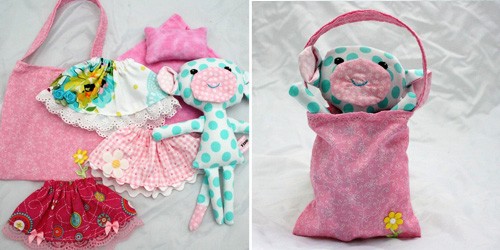 Stinkin' charming!
You know what? I think I'm just going to shut up for a minute and just let you suck on some eye candy for awhile. I know! Can you believe it? I'm actually going to voluntarily stop talking. Typing. Whatever. But don't tell Nate. He's under the impression he needs an act of Congress for something like this to happen.
I have no idea where he got that idea from.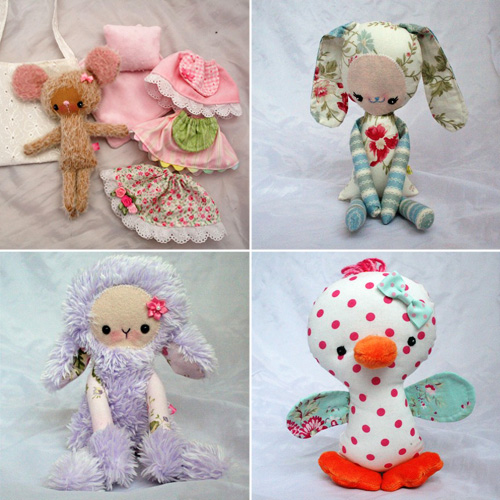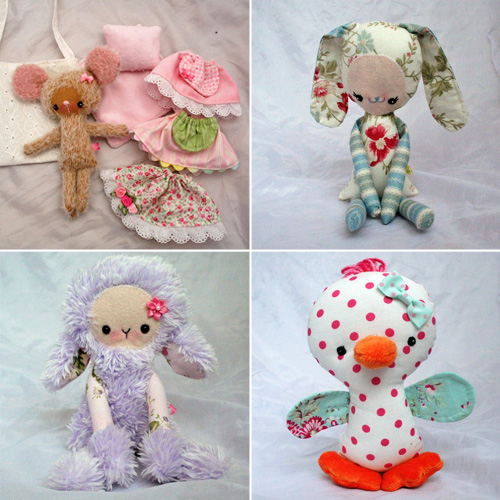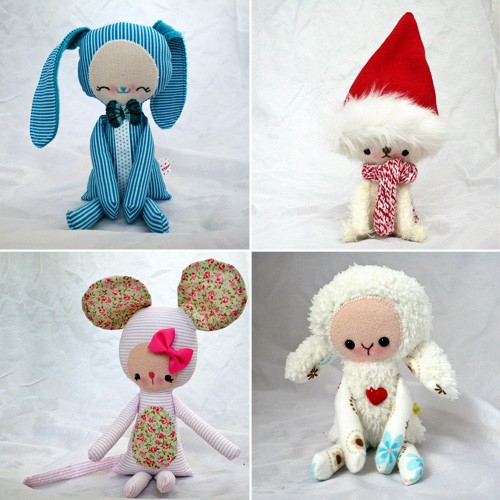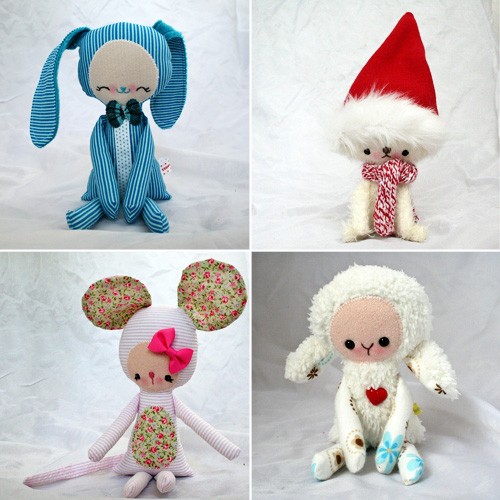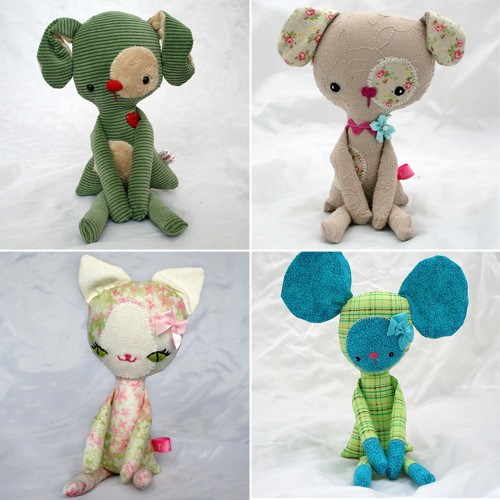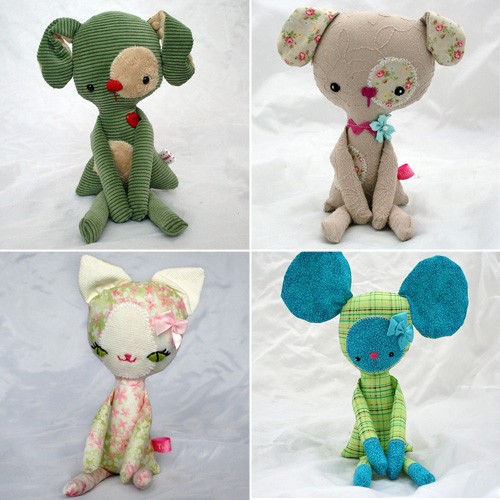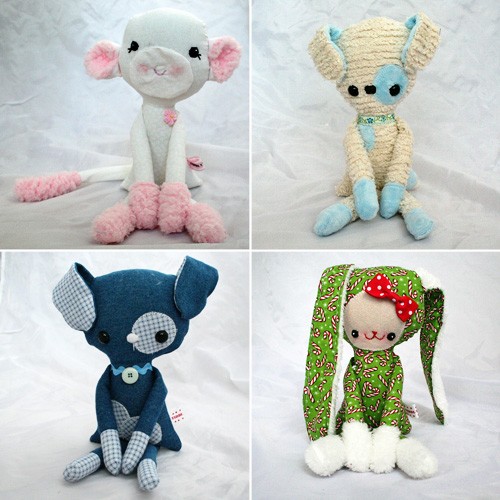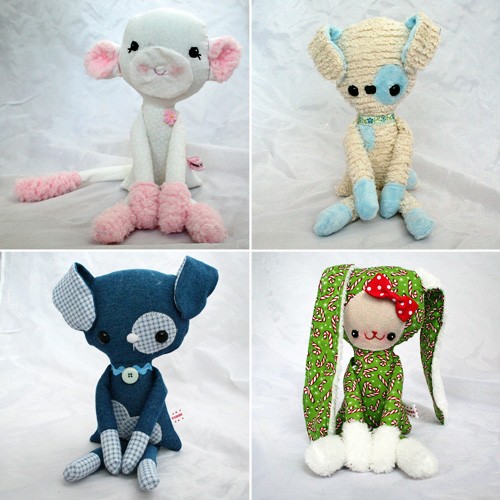 Whew!
Was it as good for you as it was for me?
What's that you say? For crying out loud, how about I give it up already?
Who are you? Nate?
Two winners will win a doll of their choice, up to a value of $35! That's TWO winners, people. TWO. Which is one more than one. Who said I suck at math? Actually, I think I did.

Want something more than $35 from Tiddlywinks? Choose whatever you want and simply apply the $35 and pay the balance! Perfect for people who have trouble setting limits. Like me. I never met a limit I didn't think I could smash into smithereens in two seconds or less.

Tiddlywinks dolls are soft and squishy and squeezable and huggable! Just like me! Except for the squeezable and huggable part. Well, maybe. You'll need to ply me with some drinks first. They're perfect for you or your little one – just read Scottie's descriptions carefully if you have a youngster who likes to play puppy and chew on everything. Or even if you do. In which case, ewwww.
Now, be aware … Tiddlywinks dolls go fast, especially at Christmas. I should know. No sooner would I fall in love with a doll when *bam* it would be moved to the "sold" section of Tiddlywinks. It was almost as if I had super powers or something and I started to get all excited and then I tried to make the TV remote fly out of Nate's vice grip by staring at it hard but then he asked me why my face was all scrunched up and was I constipated or something? And I yelled I HAVE POWER THAT YOU CAN'T EVEN BEGIN TO IMAGINE and he told me to shhhhhhhhhh because it was 4th and ten on the thirty within field goal range and why didn't I just take some Metamucil and go to bed or something?

To see what's currently for sale at Tiddlywinks, click HERE.

If your favorite sells within a nanosecond, there's good news! You can see what's already been sold at Tiddlywinks HERE – this is where you can get some wonderful ideas for a remake or custom order.

.
.Bring on the sand paper, baby! It's time for some nitty gritty:
To enter, leave a comment in this post and tell me the class you hated most in school. For me, it's a three way tie between home-ec, shop and gym. I was all about English class. It was fun to write about unwittingly poisoning myself with botulism or accidentally cutting my fingers off with a jigsaw or falling to my death while climbing a rope. So much more enjoyable than actually doing any of those things in real life. And less messy too.
Anyone 18 or older can enter. By the way, if you're in your twenties, enjoy it. Gravity is a vindictive bitch.
Winners must confirm their win within 48 hours of notification or I'll have to choose alternates. Please don't let that happen. It's sad and disconcerting and makes me eat lots of stuff I shouldn't and then the rest of my family starves.
Winners must redeem their prize within thirty days of notification.
No entries after 9:00 pm eastern time on Sunday, December 13, because if the planets align, that's when I will be celebrating the completion of our refinished stairs. I fully intend to run up and down them until I pass out from sheer exhaustion or thirty seconds go by, whichever comes first.
I will use Random.org to choose the winners. Because random rules.
One entry per person, please! Please. Your comment might go into moderation but it will show up, unless you've stuffed it full of porn or called me mean names in which case, The Big Guy is going to put you on his naughty list. And I'm not talking about the chubby guy in the red suit.
I'll announce the winners on Monday!
.That's it!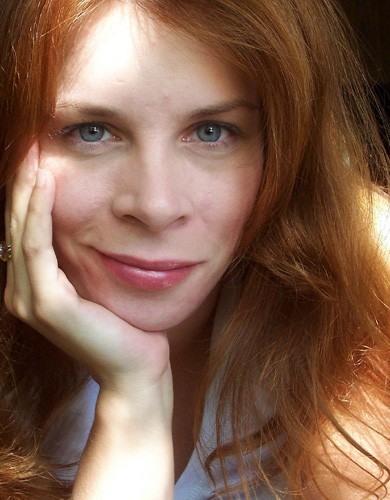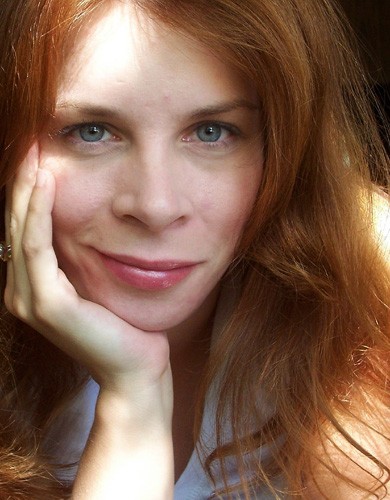 This is Scottie. Talented and beautiful. It's like looking at my reflection in a mirror! If we lived in Opposite Land.
Good luck, everyone!
.
.