Yesterday, it took me one hour to drive one mile YES I SAID ONE FREAKING MILE and I don't even live in LA.
I live in western New York where Route 590 is a goddamn, filthy cesspool of traffic jam every morning.
Periodically, while at yet another dead stop, I'd yell SHIT SHIT SHITTY SHIT SHIT ON A STICK at the miles of vehicles stretched out before me, including this one, whose cargo, I believe, turned out to be quite prophetic.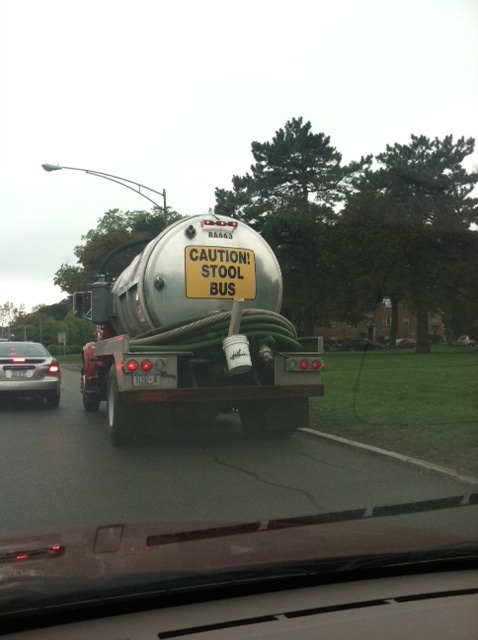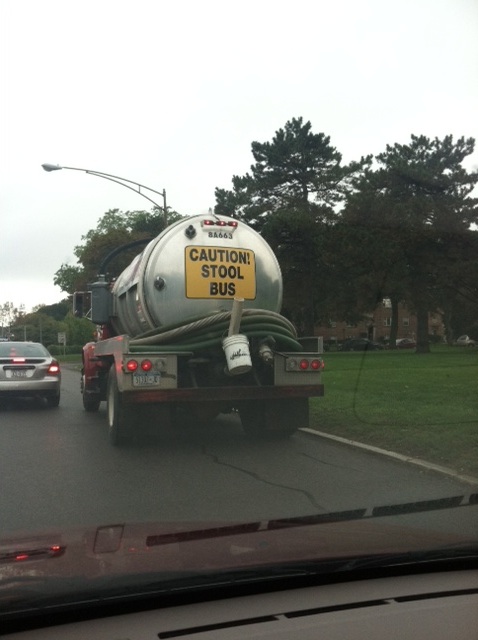 Irony, thy name is Witty Septic Guy.
.
.