I'm officially announcing that I'm available for copywriting and freelance services. I suppose I could have unofficially announced this by writing the same exact sentence without the "officially" part but then I wouldn't feel as important.
I figure if I'm going to sit on my ass all day in front of this computer, I might as well get paid for it, right? That roar you just heard from the other room? That was a resounding "BOOM" from Nate. Whereas normal people typically shout out an enthusiastic YES accompanied by a hearty fist pump to show excitement, Nate prefers to channel a cannon from the civil war era. He usually reserves a BOOM for those times when the Buffalo Bills score a touchdown or he is proven right about something. Either way, it's an infrequent occurrence so enjoy it while you can.
Believe it or not, people have hired me to write for them and lived to tell about it. And they weren't even whacked out on meth at the time. I know! I'm still trying to wrap my head around it too!
You can find more information on my HIRE ME page. I even put a link to it in my navigation bar above my header! It's more official that way.
One more thing before I go wreak havoc on my Friday. Remember Lorilei Murphy of Studio Rosey Posey at Scrapbookgraphics.com? The one who sort of made me immortal without going all Twilight on me by sucking out my blood? She's created a new digital scrapbook kit for Mother's Day called Floret currently on sale at scrapbookgraphics.com: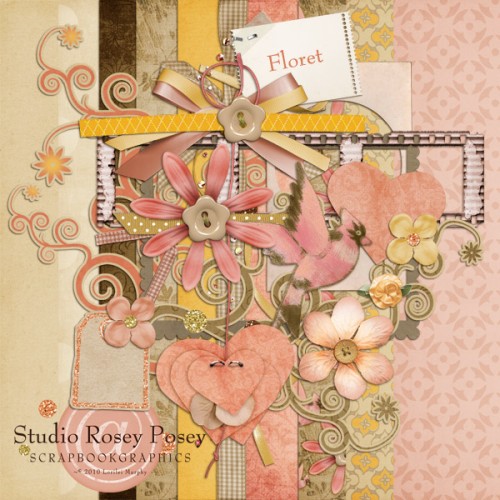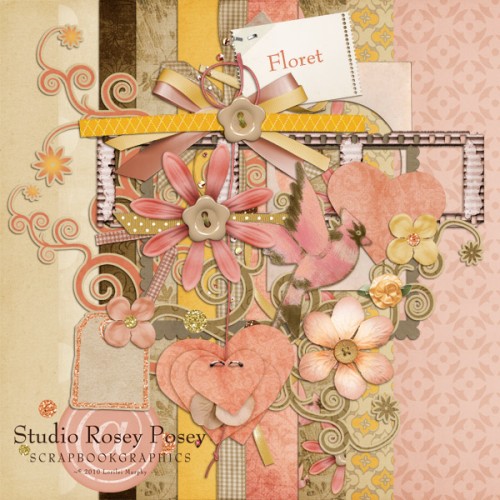 Can we take a moment to appreciate the pretty?
OOOOOOOOH, IT'S SO PRETTY!
Thank you.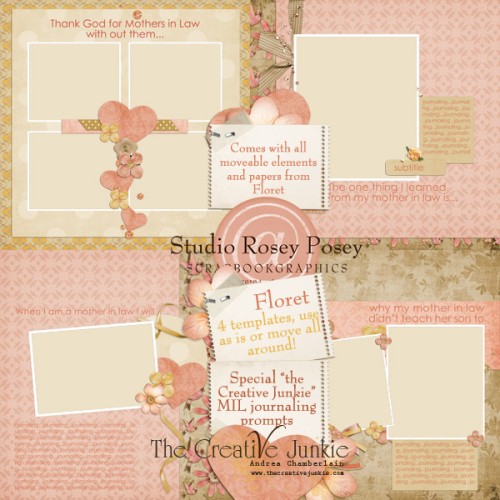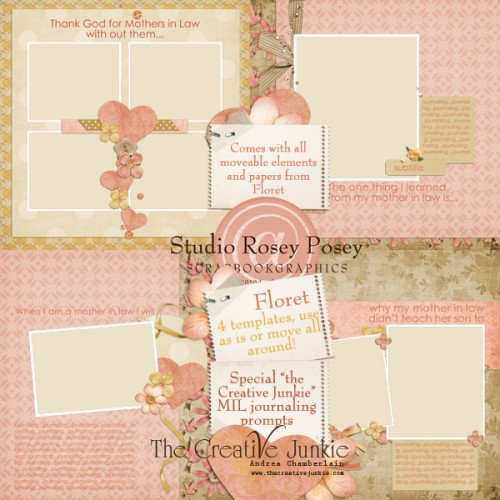 She also made a set of four templates that come in layered psd files with elements and papers from the Floret kit. Layered psd files mean you can move all the elements around to your liking. In other words, digital templates are crack for tweakaholics like me who cannot sleep at night until something is moved a *smidge* to the left and then a *smidge* back to the right forty-two times or thereabouts.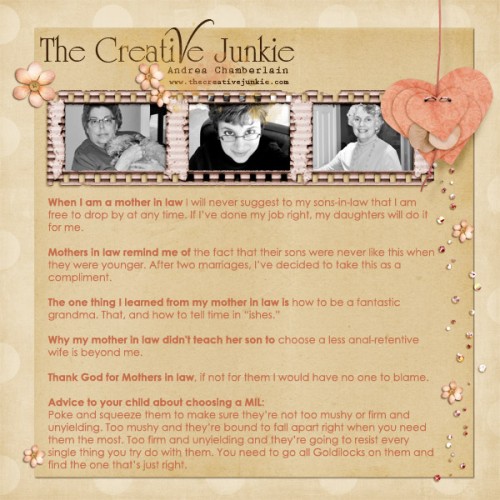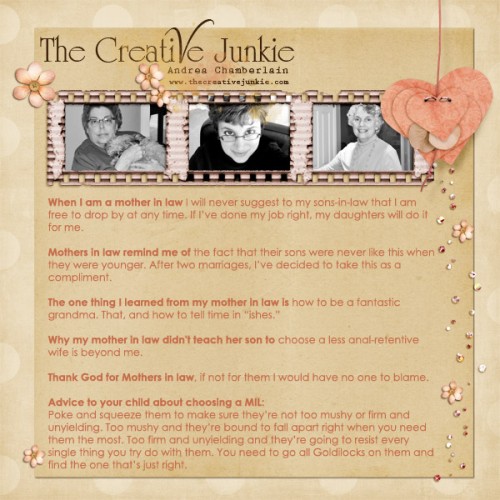 Lor included some journaling prompts about mothers-in-law and that's where I come in! I'm an expert on mothers-in-law because I've owned two of them and didn't drive either one to drink. Not that they'll admit to, anyway. That's my former mother-in-law above left and my current mother-in-law above right. And now, I fully expect Hallmark to beat down my door at any moment and beg me to lead their next holiday ad campaign!
Or not. Because, you know, not everyone "gets" me. But to know me is to love me! Right?
"BOOM!"
.
.