Do you remember when I lost my virginity?
I'm going to re-live that experience today because I am mentally and emotionally exhausted from all the multitasking yesterday when I consumed 23 pounds of stress laden anxiety as I upgraded my WordPress blog platform and upgraded Thesis (my WordPress theme) and retained 25 gallons of water from having my period. All at the same time.
Where's my medal?
I believe I may have mentioned before that I am not technically proficient when it comes to all things computer and over the course of the past four years, I've managed to establish a rocky relationship with my computer based on animosity, fear and loathing. I like to describe it as I HOPE YOU DIE A SLOW, PAINFUL, CORRODED DEATH, YOU MISERABLE PIECE OF CRAP.
But did you know that I retain water like the Hoover Dam?
Now you do.
I'm not even going to get into how many times I paid no attention to the time difference and called my Thesis-guru brother on the west coast to yell in no specific order:
I AM BLOATED
WHAT THE HELL IS A FILE PERMISSION AND WHY DO I HAVE TO CHANGE IT
FOR GOD'S SAKE, WAKE THE HELL UP
IF YOU DON'T ANSWER, I'M GOING TO ROLL MYSELF OVER THERE, SIT IN YOUR WINDOW AND BLOCK OUT THE SUN FOREVER
all at 7:00 a.m., his time.
The upgrades were eventually completed without horrific incident. On my end anyway. I can't speak for my brother out in Las Vegas who was busy changing his number and getting a restraining order last time I called.
However, I'm sad to report that I am still bloated and nearing flood stage and an horrific incident of an entirely different nature is imminent.
Therefore, I'm going to give away two more magnet tins today because that will make me happy and doesn't require much effort and I can do it from my computer chair and therefore won't have to waddle anywhere.
Remember my magnet tins?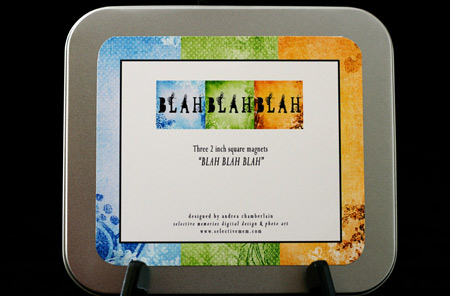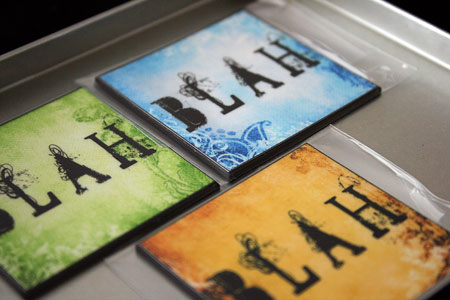 .
The super strong, heavy duty, 2 inch square magnets I designed when I had my digital design business?
.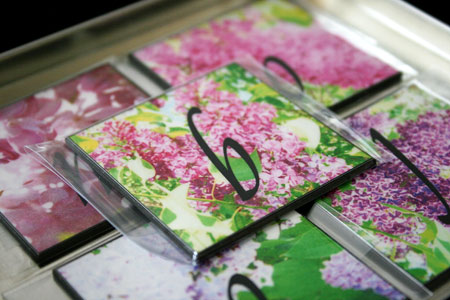 .
The ones I created before I became a blogger, back when I was semi-lucid and still a somewhat productive member of society?
.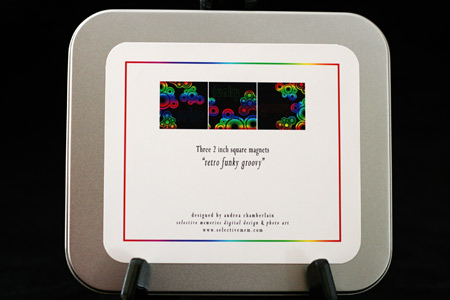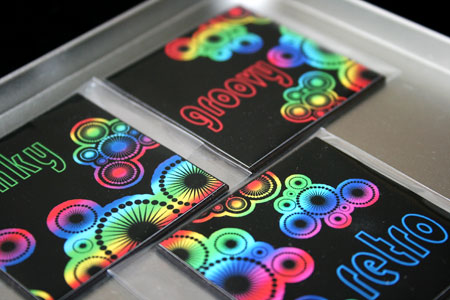 .
I miss being semi-lucid and somewhat productive.
I haven't been either of those in … let's see … what millennium are we in right now?
But I am a whiz at being counter-productive!
And bloated!
And neurotic!
And sleepy!
And short!
That reminds me. I need to update my resume.
.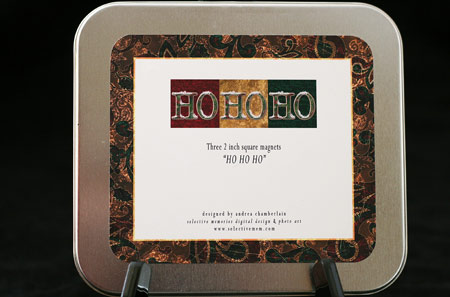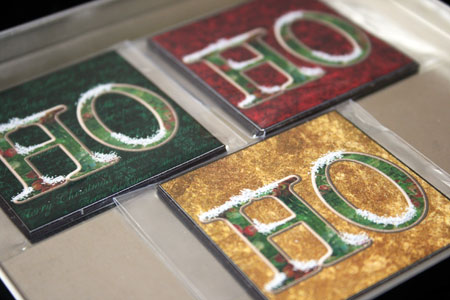 .
So I'm going to sit here and rub my tummy and pretend that I'm gestating triplets and then give away two of these magnet sets, winners' choice.
Sound good?
Here's the scoop:
To enter, leave a comment in this post telling me the last time you ripped all your hair out in frustration, for whatever reason.
By the way, I made a mini-me chia pet out of mine yesterday. Just thought you'd like to know.
I'll randomly use random.org to randomly select two random winners. Randomly.
Please don't enter more than once because I simply don't have enough hair left on my head which means I'll have to roll around the house trying to squish one of my offspring for theirs and that's not as much fun as it sounds.
No entries after 5:00 pm eastern time on Sunday because that's when I intend to use the siphon Helena created for the science fair in second grade and drain the reservoir that is my stomach.
I'll announce the winners on Monday!
Sound good?
Let's get started!
Excuse me while I go grab a snack or two or thirty. I'm eating for four now, remember.
.

.