In case you missed my last post where I posted photos of my crackhead junkie kid, Liz Nonnemacher from Wickedly Chic and I are hosting a show on Blog Talk Radio today at 1:30 p.m., eastern standard time. Here's the link with all the details: Wicked Junkies on Blog Talk Radio.
If you want to listen and participate in the show via phone, simply call in to the show when it starts at the number listed on the above link (760-283-0812). We're hoping to get a good discussion going about … well … anything. We're not fussy. The more participants, the better! And I'm just putting this out there, right up front, in the interest of full disclosure: there probably won't be any "F" bombs but if one does happen to drop, Liz did it.
If you want to listen to the show via your computer, you might have to first register with Blog Talk Radio (although I'm not absolutely certain that registration is necessary – I just tried to listen to a show without logging in and it worked just fine) and then visit our show Wicked Junkies on Blog Talk Radio where you click on the title of the program ("Wicked Junkies Episode #1") and you'll be brought to a new screen where you can listen in as Liz and I pretend to know what we're doing. I say "listen" only because I think you might need Skype in order to actually participate in the call via your computer and Skype is about sixteen levels above my pay grade. By the way, if you listen via your computer, do yourself a favor and make sure you have the volume set appropriately. I happen to have kids who are apparently going deaf and therefore turn my volume all the way up to space shuttle decibels when I'm not looking. Consequently, I clicked on a YouTube video this morning and was immediately blown off my chair and landed somewhere in the middle of Lake Huron. I'm hoping to make it back home by the time the show starts. I'll be the one yelling HELLO? IS THIS THING ON while dripping water all over my cables and getting electrocuted.
Since this is Liz's and my first time at this whole radio thing, we aren't doing a chat this time around. It's kind of like losing our virginity – it's hard enough to get the basics down without having to worry if we're porn star material, you know? Hopefully next time, we'll attempt something more just the missionary position. Limber up!
In the meantime …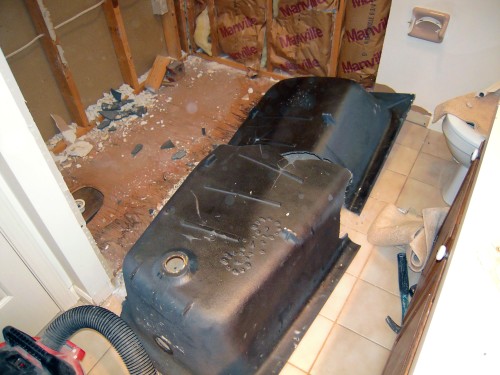 This is what happens when Nate wakes up on a Saturday morning with nothing to do.
Story coming soon to a blog near you.
.
.