Last night, we arrived at Helena's softball practice to find that the only available parking spot was located alongside the curb, between two parked cars.
After I executed a somewhat questionable 17¾ point turn, I made an executive decision, one that I think we can all agree with …
.
.
.
.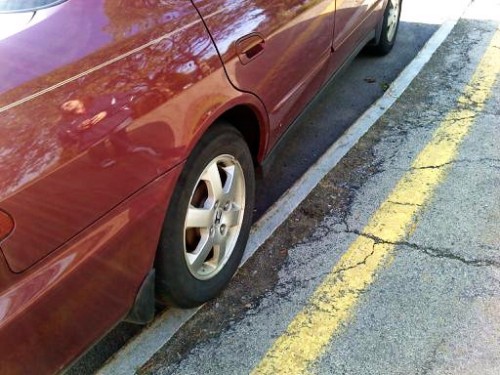 I should not be the one to teach Zoe how to parallel park.
Amen.
.
.