Although Zoe has become quite the effusive teenager in recent years, she went through a stage beginning in preschool where I'm pretty sure she was spiking her chocolate milk with Botox, because her face became impassive and froze that way until about the fourth grade. Essentially, her expressions ran a limited spectrum of apathy to indifference, with the occasional pit stop at my personal favorite, YEAH, SO?
I could have told her that Christmas was canceled because Santa was arrested for contributing to the delinquency of a minor after spiking the eggnog and getting frisky with the head elf. Or I could have told her that our daycare had closed but bonus, Toys 'R Us had a vacancy for the rest of her life! I could have accidentally tossed her in the dryer and shrunk her on the permanent press cycle. Or I could have surprised her by throwing our bags onto Eeyore's back and moving us into The Hundred Acre Wood with Pooh and Christopher.
Her expression would not change.
Angry? Happy? Bereft? Tickled pink? Tickled black? Melancholy? Peppy? Ecstatic? Homicidal? Hungry? Nauseous?
I couldn't tell.

As I'd turn away the slew of poker players who came from all over the globe to beg for her secret, I thought about what it must be like to have a child whose face revealed her thoughts in real time instead of thirty years later at $110 per fifty minute hour.
And then I had Helena and I didn't have to wonder anymore.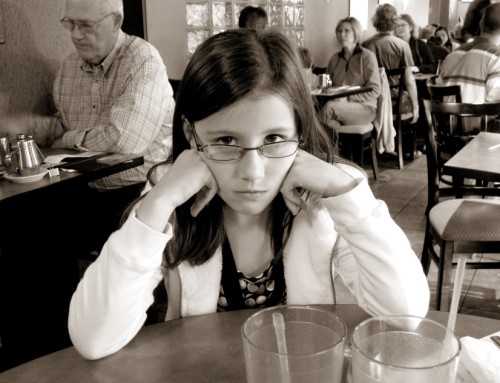 Helena isn't an open book so much as an IMAX experience in 3-D.
Her face tells you exactly what she's thinking the moment she's thinking it.
For instance, here she's wishing that my chair would launch me into orbit.
Or that the canal outside would give birth to a freak tsunami that would sweep me away.
Or that Daddy would find a new wife by dessert.
.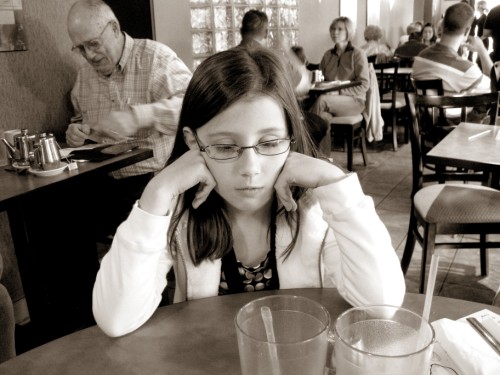 Sorry, Helena, but I'm still here.
I know. Life is totally unfair and chock full of disappointments.
Watcha thinking now?
.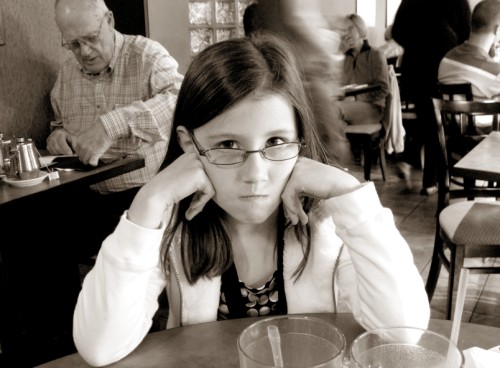 I think that I shall sit here and simmer in a steaming hot pot of piss and vinegar.
.

Or not.
.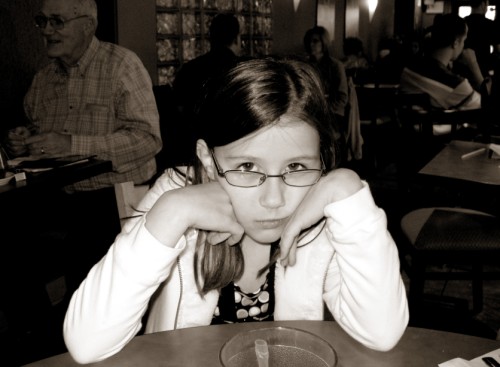 It's like Sybil on crack.
.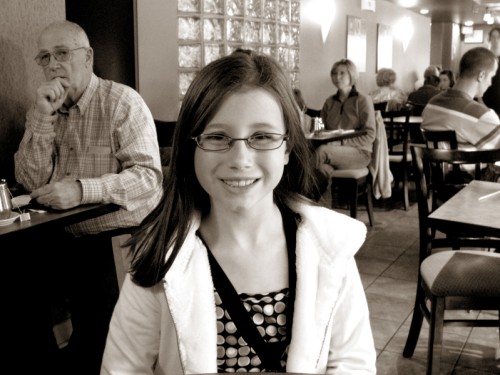 I love that she can run the gamut of emotions in 4.5 seconds flat.
We're hoping she goes out for track in high school.
.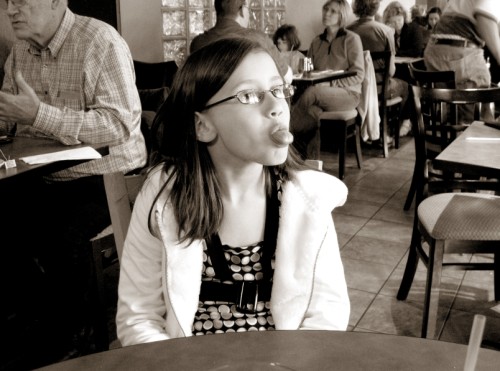 You have only to glance at that little face to know exactly how she feels about you at that particular moment.
Just ask Zoe, who was on the receiving end of this beauty and yelled MOM! SHE'S DOING IT AGAIN because she didn't think I could hear her from my seat thirteen inches away.
That's what I had wished for, right?
To know instantly what she's feeling the moment she feels it?
.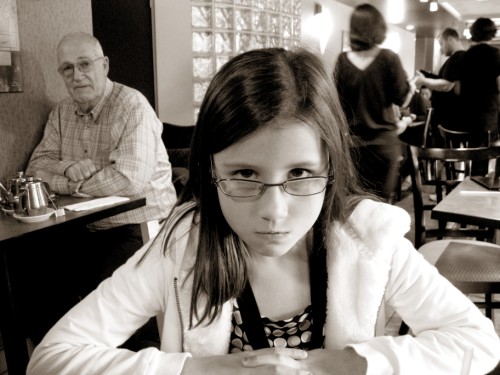 Be careful what you wish for.
.
.