You know that family?
You see them all over the Internet, all over the blogs, all over the scrapbook magazine pages, all over everywhere.
The one with the perfect dad who works out and loves his wife more than high def? And the perfect mom whose IQ exceeds her weight and whose thighs don't throw up at the mere thought of shorts?
And the kids! Ah, the kids. The perfect combination of DNA material who like each other without coercion or bribes, who are photogenic 24/7, who don't run screaming from a camera but instead, embrace the very idea of an impromptu photo shoot and treat it like a bonding opportunity instead of a death march?
You know the family I'm talking about?
The one where the mom grabs the camera on a beautiful sunny day and ushers her children outside for some fresh air and some candids and at no time do you hear OH MY GOD. SERIOUSLY? NOW? MY HAIR LOOKS AWFUL. CAN WE DO IT NEXT WEEK?
Or DO I HAVE TO TOUCH HER?
Or BLECH?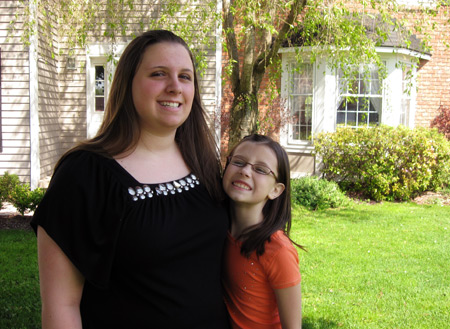 The family where the mom calls out "Smile!" and the kids readily comply with their big, wide, toothy grins that stretch from ear to ear, making them look genuinely happy and not at all like they're getting their spleens yanked out of their urethras with barbecue tongs?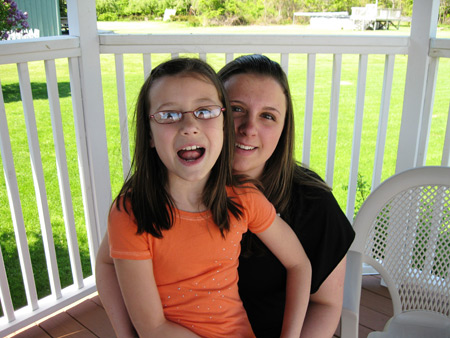 Kids who willingly sit next to one another for longer than 2.7 seconds without duct tape or threats of dismemberment?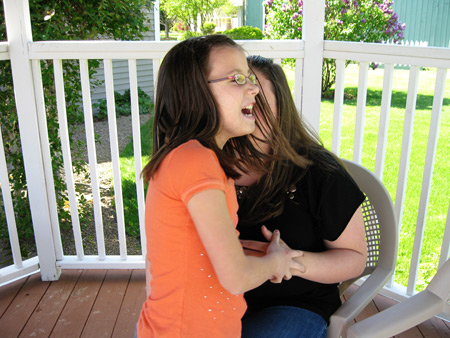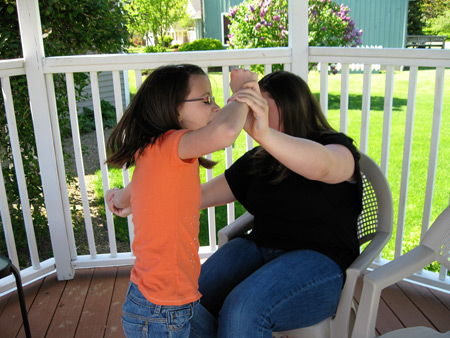 Who respect each other's personal space and don't treat it as an open invitation to host their very own LET'S GET READY TO RUMMMMMMMMMMMMMMMBLE smackdown?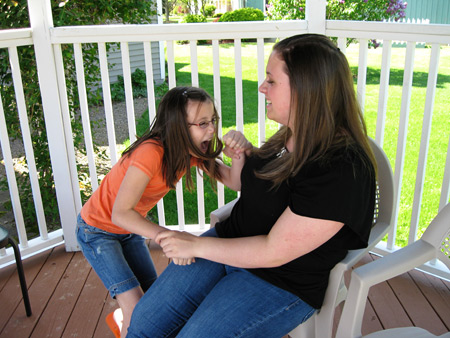 I'm talking about the family in which the youngest child and the eldest child are on the same page as to what constitutes goofing around and what constitutes assault with intent to cause great bodily injury.
You know the one?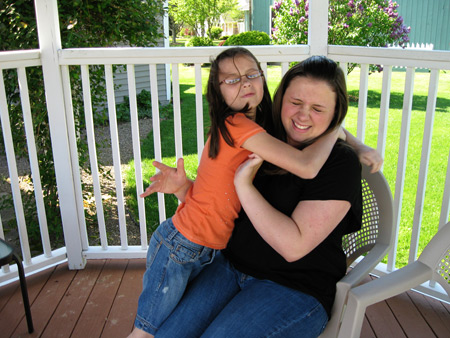 Where a hug is an act of love and not a precursor to manslaughter?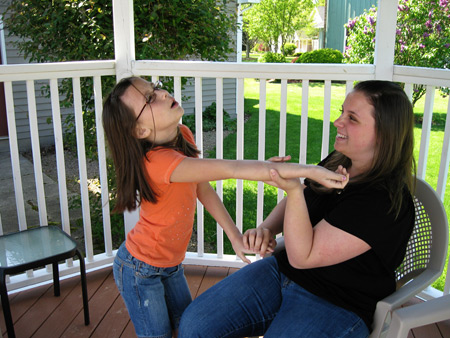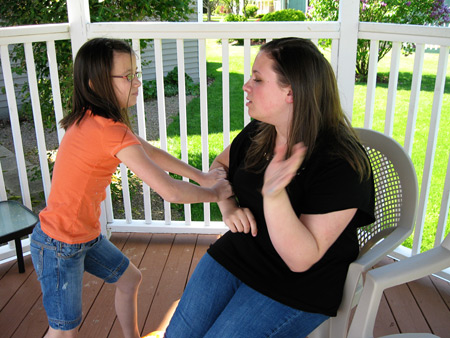 You know the family I'm talking about?
The family in which the youngest child does not try to give the eldest child an Indian rug burn on the arm and the eldest child does not smack the youngest child's arm in retaliation, and the youngest child does not thereafter shriek in protest and stomp up to her room and wail for fifteen minutes and the eldest child does not try to defend her actions by hollering WHY ARE YOU BLAMING ME? YOU ALWAYS BLAME ME! SHE STARTED IT! and the mom does not ignore both of her offspring because she's too busy trying to stem the flow of blood pouring out of her eye sockets from the brain aneurysm that just exploded in her head?
We are so not that family.
.
.