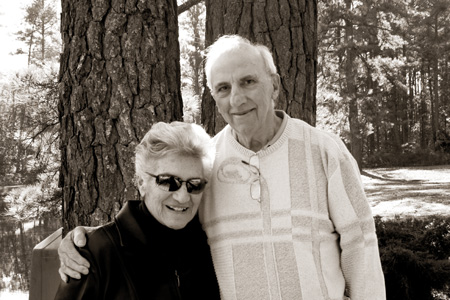 Remember my mom and dad?
They are 800 miles away from me.
Right now, he's lying in the ICU, unresponsive from a stroke this morning.
Right now, she's alone in a waiting room, trying to be strong.
800 miles is such a goddamn long ways away.
I'm catching a flight down there to … well, I don't know. Something. Anything.
I'm 43 years old and have never lost anyone close to me.
I don't want to start now.
I'd like to ask that you think good thoughts for my mom and dad and, if you're so inclined, to please pray.
Pray that my family can get through this, whatever may happen.
That my stupid fear of flying and driving will take a hiatus and allow me to get down there without a panic attack.
That Nate will feed the girls something other than McDonalds and frozen pizza while I'm gone.
That Oliver's bladder and bowels will behave themselves until I get back. Even afterward, maybe.
That I get a chance to say I Love You to my dad one more time.
Because I can't remember if I said it the last time I spoke with him.
I think I did but I'm not sure and that uncertainty is haunting me.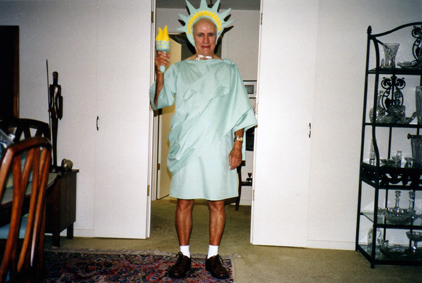 No one can rock the Statue of Liberty like my dad.
I'll be away for a bit.
.
.