This weekend is my 25th high school reunion so after I write this, I am going to raid my refrigerator in search of botulism that I can inject into my face because I don't have time or money for Botox. After that, I am going to take purple and blue gel pens and transform that ugly splotch of varicose veins on my left leg into a wicked Celtic knot tattoo. Then if I have time, I am going to liposuction my arms, neck and ass using a turkey baster and my Dyson.
In the meantime, here are some photos from this past week: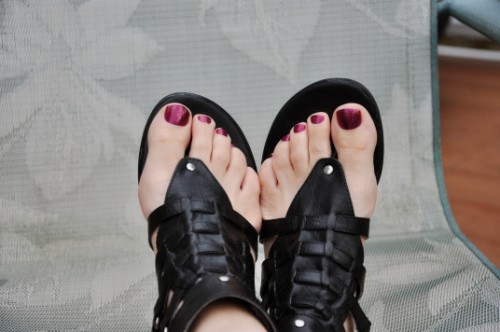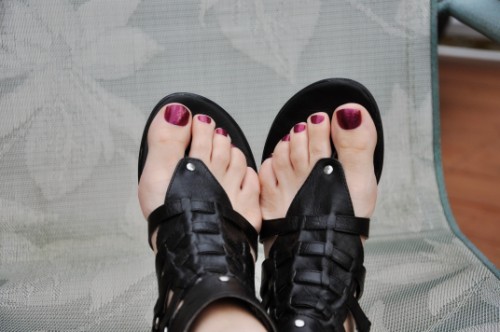 I treated myself to a pedicure and now my toes are sporting my new favorite color Diva of Geneva from the OPI Swiss collection Z17
. They are also sporting my brand new sandals which I like to call stylish and comfy and Nate likes to call WHAT UP, SPARTACUS? I find it highly ironic that for the first time since high school when I was the first one to wear black patent leather four inch high stilletos, I am actually wearing something trendy while it's trendy even though it dates back to the Roman Empire. But it's better than what I usually do when it comes to fashion which is walk around as a living, breathing personification of a flashback. I'd explain this to Nate but he's too busy building me a colosseum in our backyard and I'm too busy taking offense.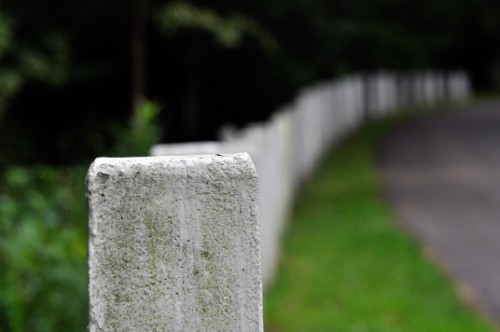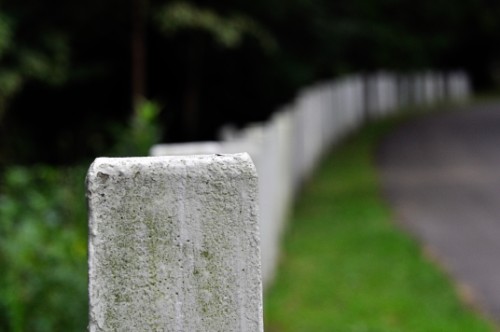 In my photography class, I've been practicing my depth of field. I tried to take a picture of my kids using this technique but they both graduated from college and got married while I was busy looking through my lens and mentally running through the 1,622 steps it takes me to compose a semi-decent shot. I've decided it's a lot simpler to use inanimate objects for my photography lessons because subjects like these cement barriers don't grow up while I'm calculating my aperture and shutter speed and don't holler OH MY GOSH, MOM! HURRY UP! THE 2012 OLYMPIC GAMES ARE STARTING IN TWO YEARS while I'm setting my custom white balance and this serves to significantly decrease the risk of me having to interrupt my concentration to look up and yell WHO ARE YOU at brand new kids who suddenly appear on the scene, looking suspiciously like me and calling me Grandma.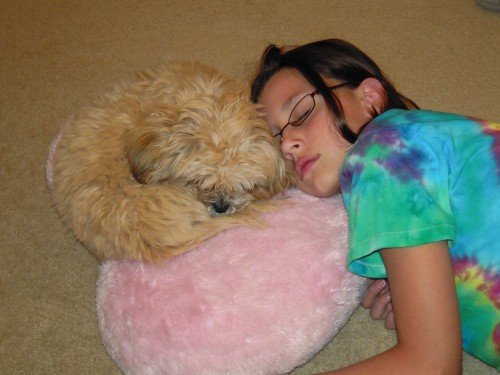 My two youngest kids, asleep on the floor of my office. I love moments like this because I can rest easy that for the time being, no one is pooping behind my couch. Hallelujah and amen.
P.S.  I'm referring to Oliver.
P.S.2:  Oliver is the furry one.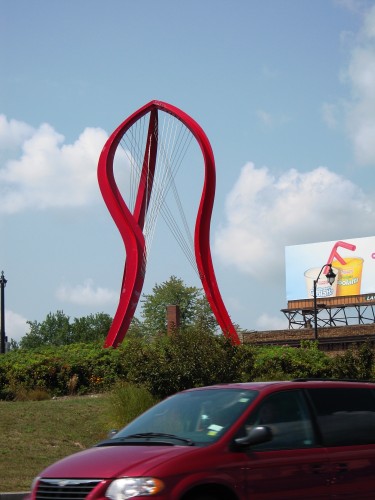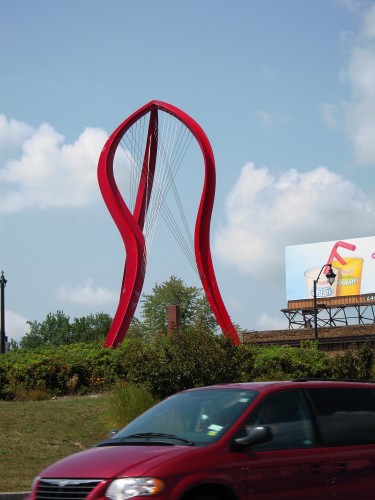 If you follow me on Facebook and/or Twitter, you might recognize this as a local sculpture of what I believe to be of an enormous vagina. If you're not following me, you're probably relieved.
.
.