Meet our two newest members: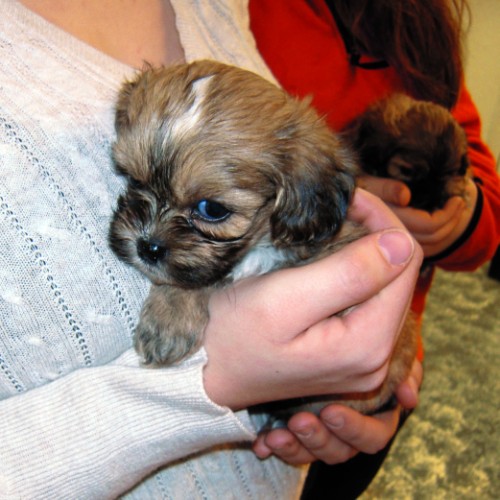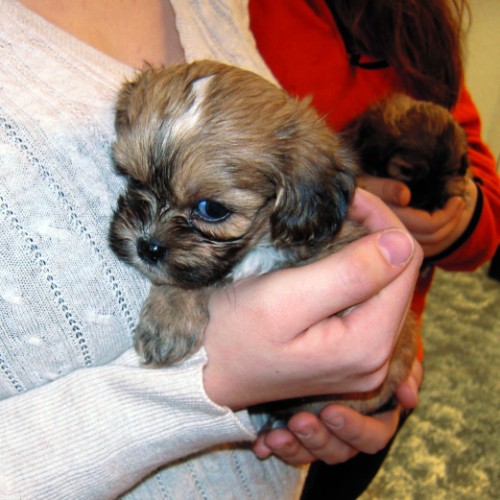 This little guy is Oliver. Oliver will be joining our humble abode in a little over two weeks. He's six weeks old right now and the other day, the girls and I went to visit him and all of his siblings and as often happens when female humans are simply overwhelmed by sheer cuteness, our collective voice went up by six octaves. I'm pretty sure at that frequency, only the puppies could actually discern any sounds we were making.
I'd be lying if I said I didn't at least entertain the thought of bonking the owner over the head with my camera and absconding with our little guy right then and there. But how much damage could I actually inflict with only a tiny little Nikon point and shoot? Besides, the owner's driveway was long and full of snow and I didn't think my nine year old would be able to make it to the car before the cops came.  I run my family like the military, including barking out orders, making the kids drop and give me twenty and most especially, never leaving a man behind, even a bespectacled 4'2″ one wearing slipper shoes in the dead of winter when she was specifically instructed not to and who is now thinking long and hard about the consequences of her actions while in solitary confinement in Leavenworth.
And finally, after wasting money for eleven years on sub-standard wannabes, the latest of which succumbed to a premature death from wheezing, choking and gasping while trying to inhale a piece of thread, we welcomed this little guy into our home on Saturday: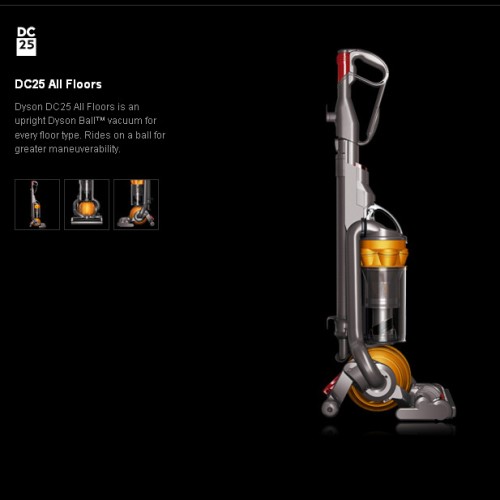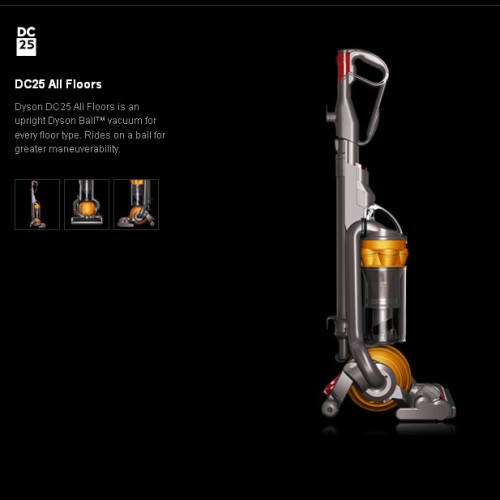 The Dyson DC25. I just vacuumed my office with it and can now probably build a reasonable facsimile of a filthy, hairy Earth with all the stuff it sucked up.
Honestly, at the moment? I'm not sure which little guy makes me squeal louder.
.
.