Remember back in May of 2008 when I first started this blog and we were living in a barn and my kids were dropping trow all over the place and I was a wee bit frustrated and asked why my family didn't just rip out my eyelashes one at a time and be done with it already?
And I posted this photo of our powder room?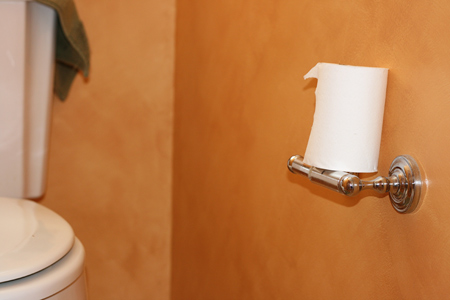 Guess what?
.
.
.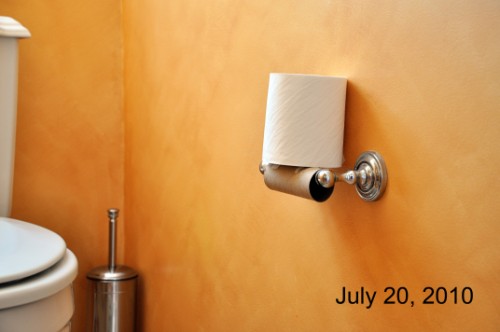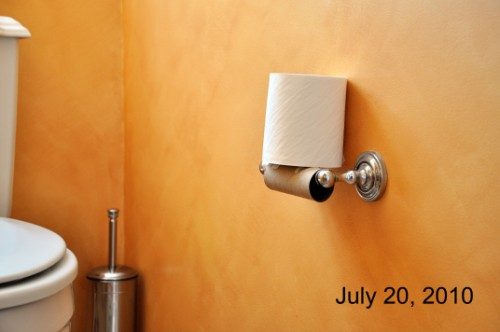 My eyelashes overfloweth.
.
.