Remember this? I blogged about it here.
She'd say "Hey, Mom!"
And I'd say "Hey, Peanut!"
And she'd say "Look what I can do!"
And I'd say "Oh yeah? Well, look what I can do" and then I'd heave up my lunch and pass out.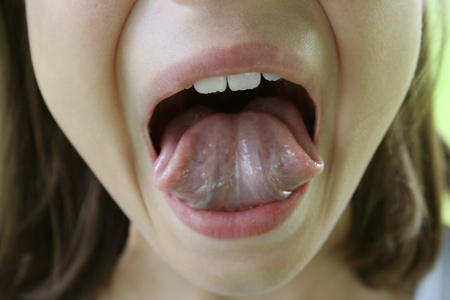 I've been told that this is a genetic trait that can also signify a high aptitude in math.
Considering that Helena adamantly refuses to accept the fact that 7 x 6 = 42, I'm not putting a lot of stock in that one. But damn, I wish it were true because quite frankly, getting her to learn and memorize multiplication facts is enough to make me rip out my own tongue and hang myself with it.
Oh, and no one else in our family can do this. Certainly not me. I'd need a glue gun or a stapler. My tongue is stiff and unyielding. Much to my husband's regret.
Sorry, Nate.
Apparently, Helena's been honing her skill lately: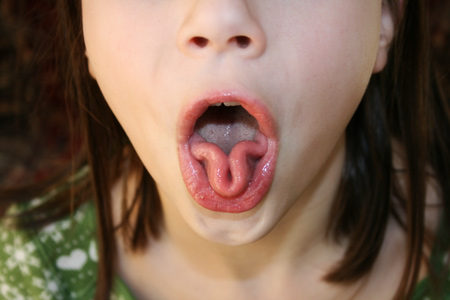 *SNAP* *SNAP* *SNAP* *SNAP* *SNAP* *SNAP* *SNAP* *SNAP*
Psssssssssssssst … don't tell anyone, but there's a hidden camera embedded in this post. You know everyone is sticking their tongues out right this second, trying to curl them. Could I possibly ask for better blog fodder?
Kidding!
There's no camera.
Go ahead and stick your tongues back out.
Your secret is safe with me.
*SNAP* *SNAP* *SNAP* *SNAP* *SNAP* *SNAP* *SNAP* *SNAP*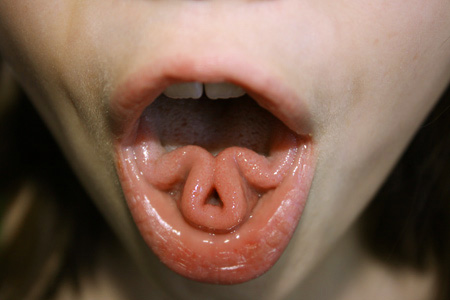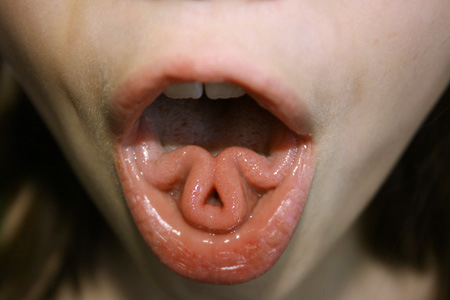 Some kids excel in school.
Some in sports.
Some in music.
Some in art.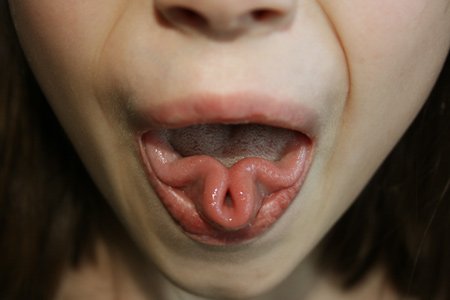 Mine excels in freakish tongue yoga.
Here's hoping there's a scholarship for that.
.

.