I promise, this will be the last time I compare hosting a giveaway on my blog to losing my blogging virginity, because honestly, I'm starting to come across as a bit promiscuous, aren't I?
And I am so far from promiscuity that I can't even see it from here, much less participate in it.
However, blogging about losing my actual virginity is still on the table.
If I ever really lost my actual virginity, that is.
Which I haven't. I believe I've mentioned before that my mom reads this blog and thinks Zoe and Helena came special order from the Pottery Barn Catalog.
So, let's get on with it, shall we?
Once upon a time, I entered a scrapbooking contest.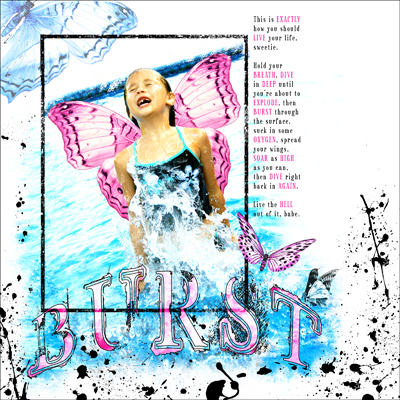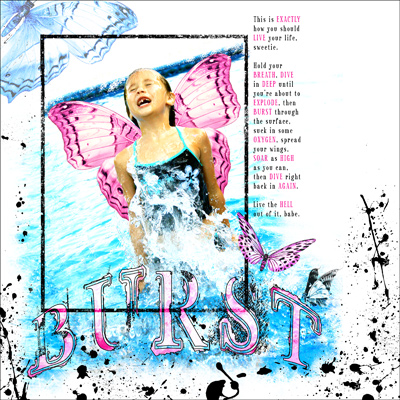 OK. Twice upon a time, I entered this contest.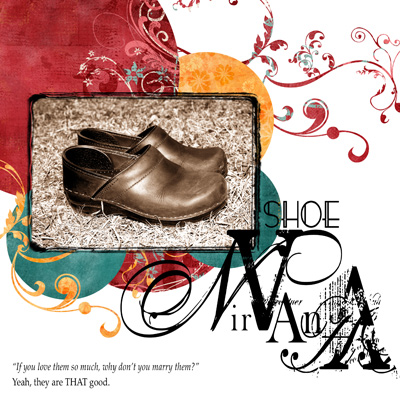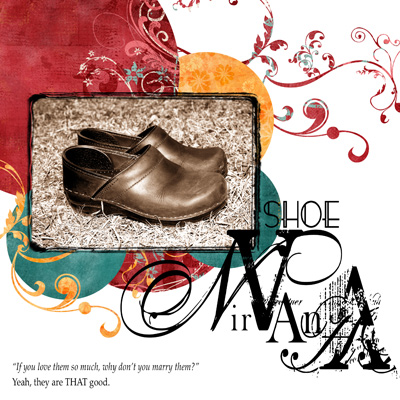 FINE. If you want to get technical about it … thrice upon a time, I entered this damn contest.
But only because twice upon a time, I didn't win. And because I'm a glutton for punishment. And masochistic.
And apparently, redundant.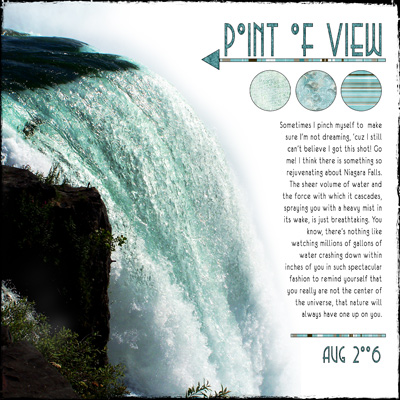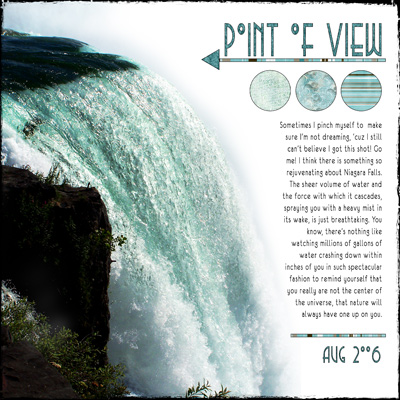 It was called the Creating Keepsakes Hall of Fame contest. Back in the day, it was a very prestigious contest to win with lots of publicity and honor.
I didn't win it back in the day. In fact, I won it the last year it was held.
And that's all I'll say about that.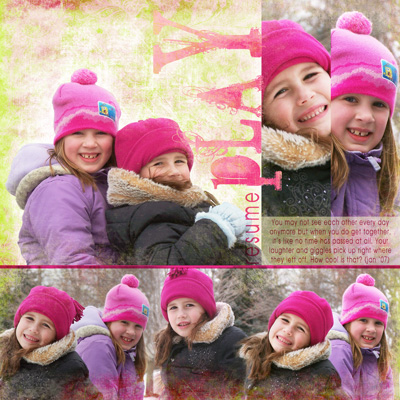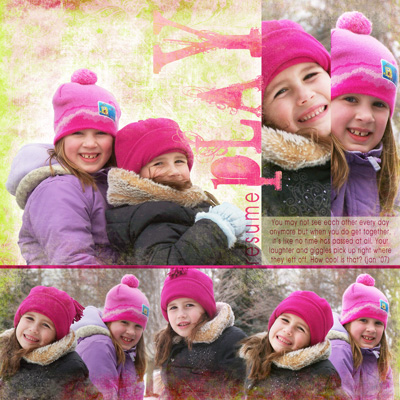 The Hall of Fame prize package, contributed to by several generous companies, was something akin to Walt Disney World's Magic Kingdom and included tons and tons of bright, shiny, colorful traditional scrapbooking products, like patterned paper, cardstock, embellies and the like.
But if you happened to be a digital scrapbooker with no inclination to partake in paper craftiness, whose winning entry was 100% digital, who was hoping to have digital scrapbooking represented and score some Adobe candy or even just one digital element, the package was more like the parking lot of Magic Kingdom. Nowhere near the tram. In the middle of August. With soggy shoes.
But my kids thought otherwise, as evidenced by my fleeting glimpse of their bulging eyes immediately before they dived head first into the boxes and called dibs on any item they managed to grab before I yanked them out by their ankles, frisked them down, confiscated the loot and issued them a restraining order confining them to the laundry room until they matched up all the loose socks.
I haven't seen them, or my socks, to this day. But I swear I'll look for them soon.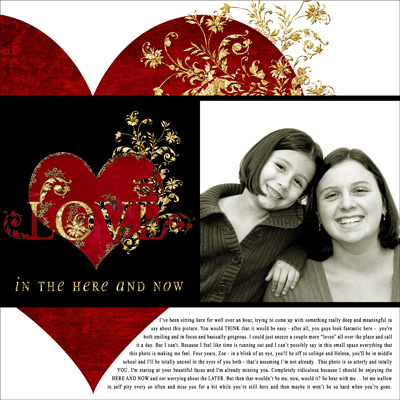 Quickutz was a contributor to this prize package. And before I go any further, let me make it perfectly clear that Quickutz is not paying me to say nice things about them. I am not a spokesperson for Quickutz. I'm not a paper crafty person, remember? Because if I was, I wouldn't be writing this post in the first place and instead, I'd be decoupaging Nate with all my paper goodies and making him pretty for work. I'm not a spokesperson for anyone except myself. And speaking on behalf of myself, I'm considering letting myself go because in this economy, I simply can't afford myself and besides, letting myself go is something I'm really good at and you're supposed to play to your strengths.
Am I right?
So, to be clear, I do not represent Quickutz.  No one is paying me to sing the kudos of Quickutz. No one pays me to sing, period. Be grateful.
Quickutz was a very generous contributor. And, as it turns out, a very understanding one. I called them up and explained my situation and offered to put the phone up to their gift certificate so that they could hear it whimper and whine from my neglect. They declined and then graciously allowed me to swap out my gift certificate for a shopping spree giveaway on my blog.
Is that great customer service or what?
I love shopping sprees!
I mean, I think I love them. I've never actually been on one. I think in order for it to qualify as a "spree," you're not supposed to cry when you pay and the cashier should be able to swipe your credit card without having to use a crowbar to wrench it out of your death grip first.
I checked out Quickutz.com and these are just a few of the things I found that peaked my interest. I couldn't show them all because then this post would go on for miles and then my mom would call me up to yell "HOW DO I SCROLL? WHERE DOES THIS MOUSE THING GO? and then my last nerve would pitch a hissy and go on strike.
If she made it this far, it will be a miracle.
.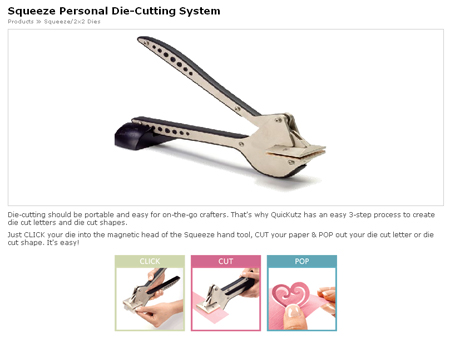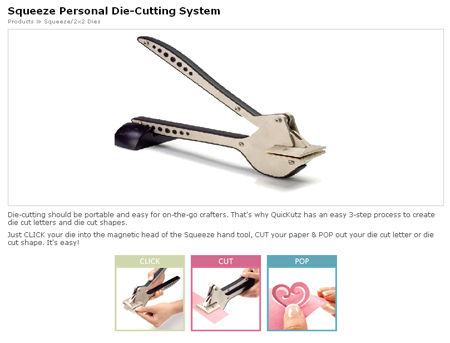 How cute is this thing? If I had this in my arsenal, I could have made Helena's birthday invitations a whole heck of a lot prettier than those voice mail messages I left.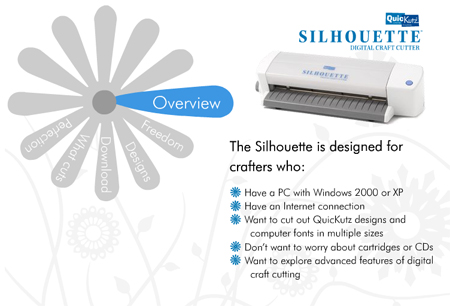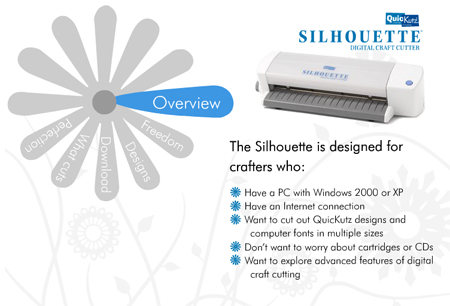 This machine cuts stuff. With the help of a computer.
I am just a wealth of technical knowledge, am I not?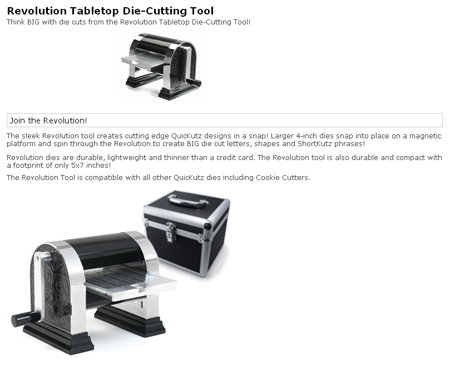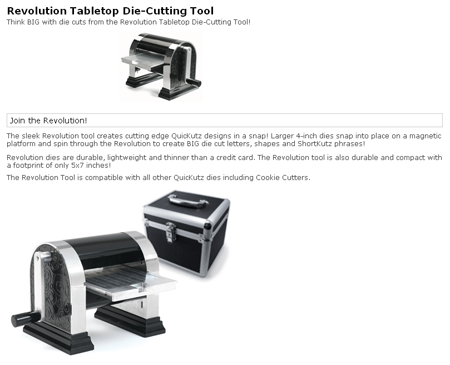 This cuts stuff too. Without a computer.
There I go, spouting off my techie speak again. Sorry.
There's all sorts of cool stuff at Quickutz.com and I better just stop now or I might just scrap this entire giveaway idea and keep it all to myself. Pun intended. Hahahahaha! Get it?
So can I just shut up already and tell you what I'm giving away?
And can I not be so contrary?
As a matter of fact, I can!
.
Up for grabs is a $200 shopping spree at Quickutz.com! The who, what, when, where, and how details to be provided to the winner upon notification.

.
OK … here's the scoop:
To enter, leave a comment in this post, telling me my 401K statement is a fake. In other words, lie. Lie like a dog. Woof.
No entries after 5:00 pm eastern time tomorrow, Tuesday, March 10, because that's when I'll be scrambling around my kitchen, assembling dinner and spritzing my face with water to make it look like I slaved all day over it. Nate appreciates that kind of effort.
I'll use random.org to select one winner. I love all things random.
Who else doesn't shave their legs every day? I feel all alone in this world.
Please don't enter more than once. If you don't see your comment right away, be patient. Otherwise, you risk being called a whackadoodle. On behalf of whackadoodles everywhere, STOP IT. You're giving us a bad rep.
I'll announce the winner on Wednesday!
Good luck!
Off to shave my legs. It is Monday, after all.
.