For those of you wondering why Sunday is throwing up, fear not. Sunday Regurgitation occurs every Sunday, when I link to a prior post of mine, because I am trapped under something heavy and am unable to write anything original or riveting. Hopefully someone will notice I'm missing, remove whatever is suffocating me and I'll be back to normal by tomorrow. But just in case you never hear from me again … think of me fondly.

.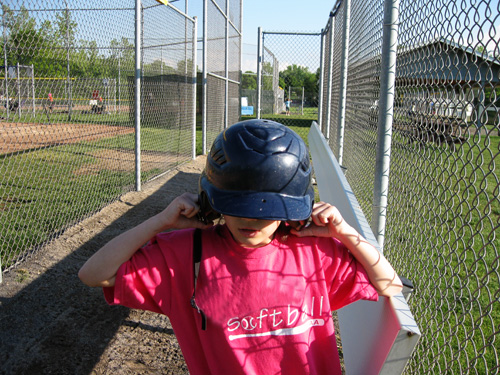 We are in the throes of softball season and thank God Helena's t-shirt is the same color as last year's because now, when she comes home from a game all sweaty and yanks off her clothes and leaves them in a smelly pile in the middle of her bedroom floor, presumably to fertilize her carpet, I won't have to have a meltdown two days later because I haven't yet washed her game shirt. Instead, I'll just grab last season's t-shirt from her jammie drawer where she retired it and throw it over her head, and to any potential shouts of OH MY GOSH, MOM! I CAN'T PLAY SOFTBALL IN MY JAMMIES, I shall respond accordingly THAT'S WHAT YOU GET FOR STARTING COMPOST PILES IN YOUR BEDROOM.
I'll leave you with another sports post from last year: When politeness just gets in the way …
Happy Sunday, everyone!
.
.