I need to learn not to sweat the small stuff.
So what if I broke down and inhaled a dozen cupcakes for lunch yesterday, thereby exceeding my Weight Watchers daily points allowance by 23.7 weeks?
Who cares that I balanced the checkbook and celebrated a $2.43 mistake in our favor by dancing around the kitchen for a full five minutes, only to be informed by Nate immediately afterward that the brakes on the Durango were going to cost upwards of $750?
What's the big deal if we own three cordless phones but yet I am forced to shout CAN YOU HEAR ME NOW? WAIT, I'M MOVING INTO THE LINEN CLOSET. CAN YOU HEAR ME NOW? into my cell phone because I can't find any of them?
Does it really matter that despite our best efforts, our puppy Oliver continues to greet our guests at the front door with pee and/or a dirty pair of underwear?
Or that one of my boobs is bigger than the other? But only on Wednesdays?
What's the big deal if my period arrives without calling first and I'm totally unprepared and have to run to the store with a wad of paper towels shoved up my bahoodle doodle?
Is it any biggie that my kids, who never see eye to eye on anything, finally found common ground in that they've mutually agreed to spend their summer screaming at, bickering with, and hurling insults at each other instead of, say, swimming in the pool?
No big whoop.
I need to keep it in perspective because somewhere out there in this world …
*
*
*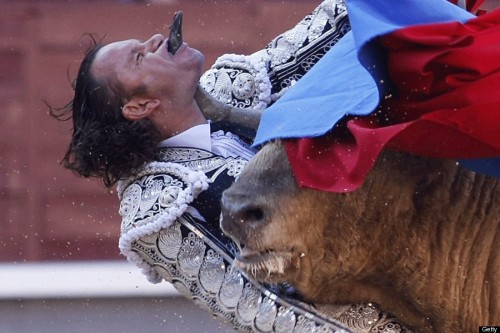 .… someone is standing in a much bigger puddle of Sucks to be You.
.
.