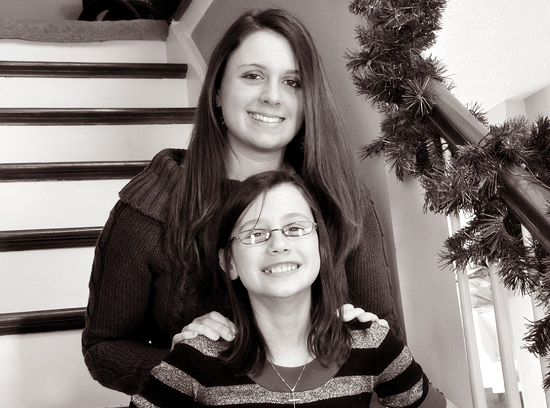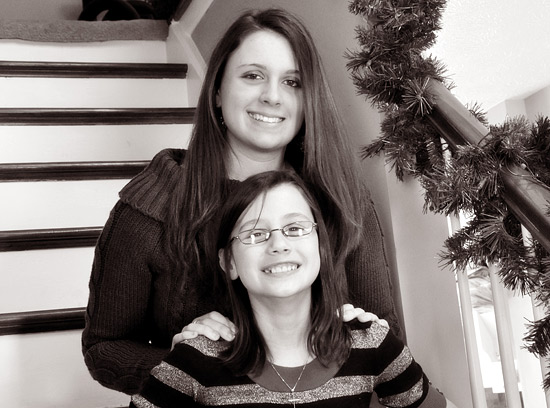 Two things happened yesterday which made me feel like someone picked me up, twirled me around, threw me down on my head and went all Benjamin Button on me, in reverse, at 95 m.p.h.
First, I picked Helena up from school. I watched her tall frame stroll down the hallway toward me, in skinny jeans and layered tees and new winter coat, with her backpack casually flung over one shoulder and hair billowing out over the other. Well, except for that one stubborn lock that hangs in front of her face just to spite me. She was waving to me and I caught my breath. I didn't see a fifth grader excited about getting picked up early by her mom so much as I saw a high school senior sauntering out to her car, excited to head over to Wegmans to work her shift so she could go out with her boyfriend later that night. And ultimately make curfew.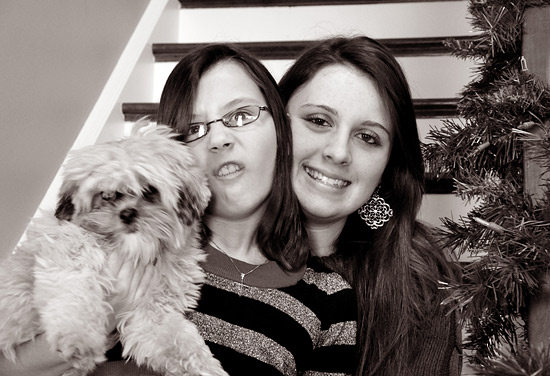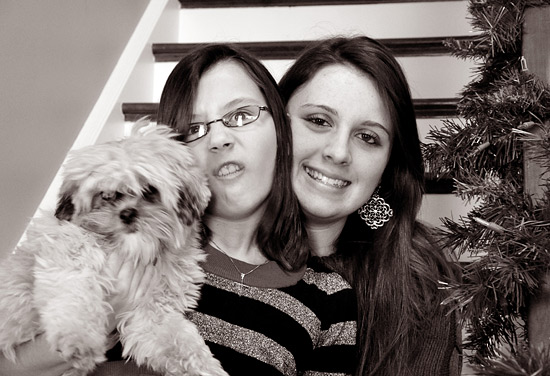 Second, Helena and I headed over to the high school where we met Zoe and then the three of us sat through a preliminary meeting about the high school senior trip to Boston this coming November. As I sat there listening to the company's representative prattle on and on about Fenway Park and duck tours and down payments with parents interrupting to ask about chaperones, chaperones and whether or not they insured against pregnancy, I glanced at Zoe and no longer saw an almost-seventeen year old junior texting her friend about HOW FREAKING AWESOME THIS TRIP IS GOING TO BE, WE ARE SO GOING TO BE ROOMMATES but rather, a thirty-something swiping on the iPad-gadget-of-the-moment, checking her schedule to see if she and her husband could get time off of work as bio-chemical engineers to go visit her parents. And bring them dinner. With her parents' adorable, potty-trained, smarty-smart grandchildren in tow.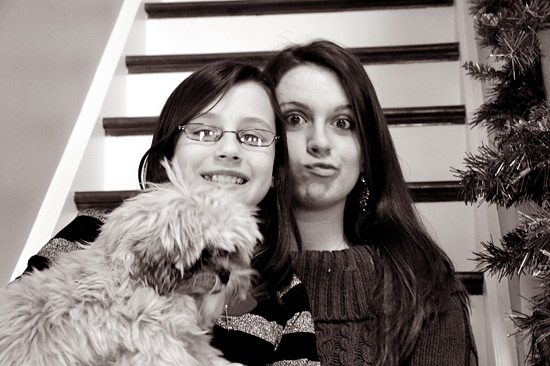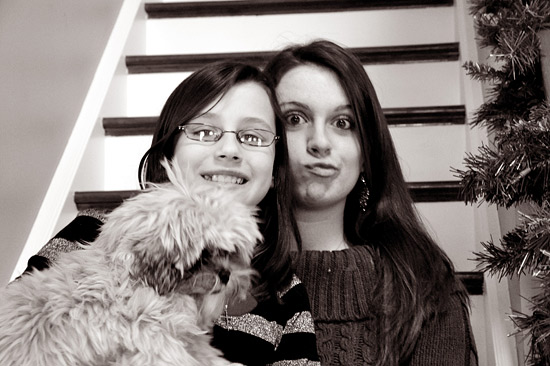 My girls are growing up so damn fast and I just want to stamp my foot and yell that it's just not fair. IT'S NOT FAIR.
Helena no longer permits me to refer to her get-togethers with friends as "playdates." Instead, I am required to describe the time she spends with her friends as "hanging-out." She can just about wear my shoes. She's almost as tall as I am. It's her last year in elementary school. Middle school doesn't have little desks or colorful alphabet designs on windows or cubbies with hooks.
I'm finding out how much our insurance is going to sky-rocket when Zoe gets her license. She's preparing for the SAT and narrowing down her college choices. I now have to mark the tags in my clothes with a big DON'T EVEN THINK ABOUT IT in black permanent marker because she steals them out of the dryer.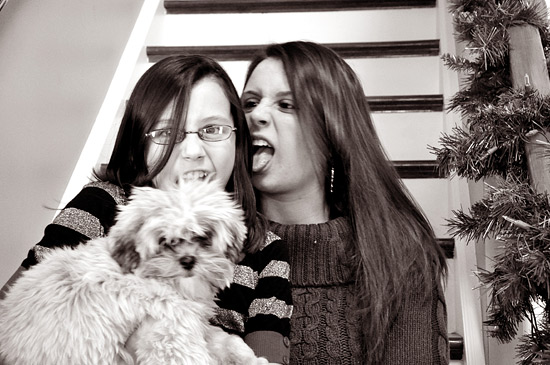 I only have a limited amount of time in which to make their lunches, help with their homework, sign their permission slips and catch endearing moments such as these for posterity. For only a short time longer will I have the opportunity to embarrass one by volunteering in her class and absent-mindedly referring to her as Peanut or Poopers in front of her friends and embarrass the other by leaving BJ's Wholesale Club and bumping into her boyfriend because every sixteen year old girl wants her mom to make small talk with her boyfriend while clutching a jumbo twin package of Always Ultra Thin Super Long Pads With Wings and Leak Guard Protection.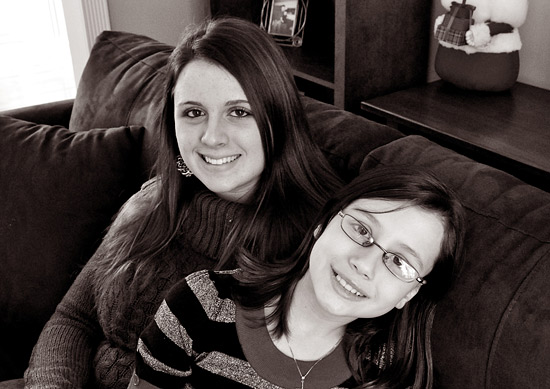 I miss my babies.
I don't miss the diapers whose stench could peel the paint off a wall, or hearing that first 3:17 a.m., squawk that could tense my body quicker than being dunked into a vat of liquid nitrogen, or fighting with a car seat and losing, or catching a mouthful of puke because I invented kids with freakishly good aim.
I miss being called Mommy. And getting big, fat, open-mouthed kisses on my cheek for no reason. And toothless smiles that peek out of a snowsuit. And neck snuggles. And rocking chair naps at noon for two. And almost being knocked to the ground by a running hug to my knees that came out of nowhere. And the powdery smell of a freshly washed and diapered human in footie jammies. And little fists curled around my fingers. And Christmas ornaments made out of fruit loops, glitter and pipe cleaners. And tucking little humans back into bed because they had bad dreams and needed some huggy squeezes and kisses. And being asked to sing Silent Night at bedtime in June. And having my shoes pilfered from my closet with cries of LOOKIT MOMMY! LOOKIT! I'M ALL GROWED UP!
They growed up so damn fast.
.
.