I was online shopping today because I heard everyone else was and I hate to be left out. While finishing up my Christmas shopping and making my credit card sweat enough to give even Jillian Michaels pause, it occurred to me that I ought to pop in here real quick and pimp out two of my advertisers because (1) they're retail oriented and this season is super über important for them;  (2) I'm in a good mood because I just bought myself a Guess purse for 70% off – my first real, bonafide, nice purse and can now toss away the cheapie one that broke apart in the middle of the mall on Black Friday as my friend Heather was preoccupied buying a white elephant gift in the form of miniature tighty-whities suitable for a small, furry rodent (long story); and (3) I've always wanted to know what it's like to be a pimp but without all that pesky human trafficking stuff.
First up is SnarfDogZ. They sell t-shirts that yell louder than The View on caffeinated crack. They've got cute ones, funny ones, snarky ones and some that are so completely inappropriate, I can't even post them here because my mom reads this blog and I don't need to give her yet one more reason to call me up and ask what the hell is the matter with me. Again.
Here's a quick peek at some of the t-shirts available at SnarfDogZ. I love the social networking ones. You'll have to visit their site to browse the more … ummmmm … shall we say, descriptive ones?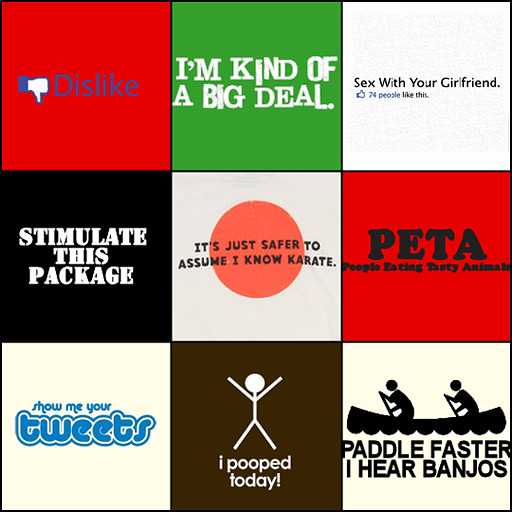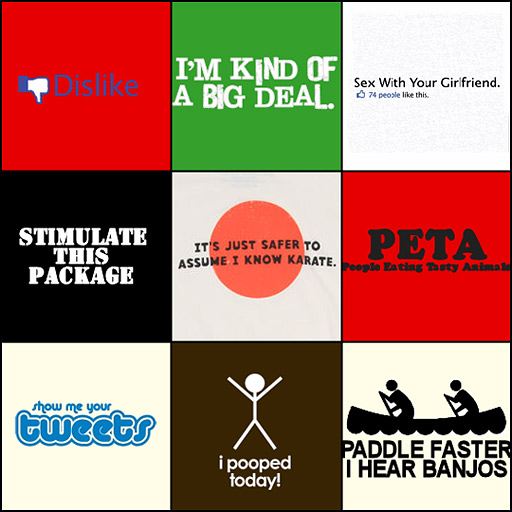 And then, of course, there is my idol, Harry Mason. I won't bother yapping on and on and on about how awesome I think he is because I've already done that here and here as well as hosted several giveaways with him. I'll just simply say that you should run right over to his shop and buy your ears something pretty because ears have feelings too and the last thing you want is a set of pissed-off ears because good luck ever hearing that doorbell ring and next time you look out your window to see twenty million dollars fleeing in a Publishers Clearing House van, you'll have no one to blame but yourself.
Go check out Harry and grab yourself an eargasm or two. And, if you type BIGO in the coupon field at checkout, you'll get $5.00 off your order!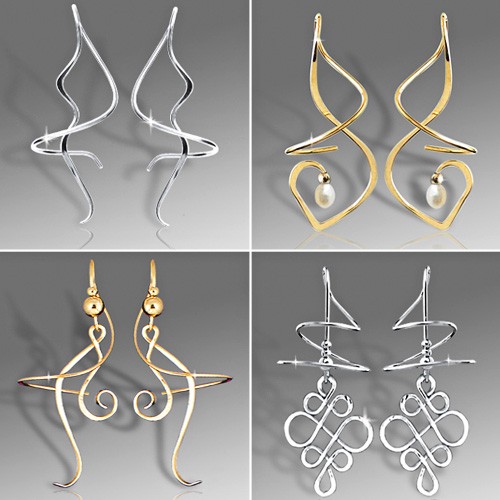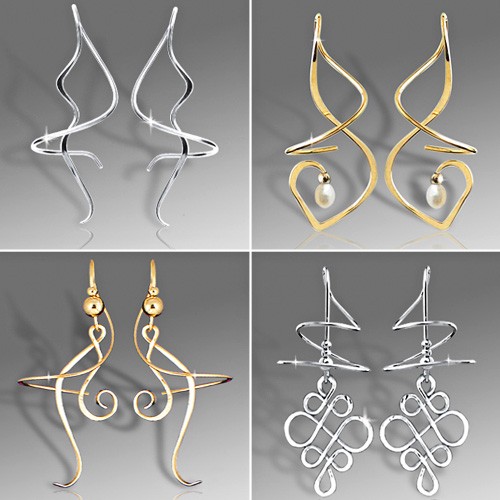 Now I'm off to go find some deodorant for my MasterCard.
.
.