There are days when I feel like I cannot do one single thing right in my life.
Days when I feel inept, unlucky, unhealthy, uncoordinated, unappreciated and un-everything. With un-awesome hair.
Days when my period wakes me up in the morning with an enthusiastic YAY! CLEAN SHEETS! and I realize, much too late, that I forgot to buy tampons earlier that week, the day I ventured out into the frigid tundra specifically for tampons and came home with $178.93 worth of other stuff instead.
Days when I can no longer get to the store to buy the damn tampons because right below "#11: tampons" on my list entitled Things You Will Forget to Buy Because You Have the Attention Span of a Spastic Chipmunk was "#12: gas."
Days when I can't figure out which kid is mad at me because they sound exactly the same when they shout I CAN'T BELIEVE YOU DIDN'T WASH MY FAVORITE JEANS JUST BECAUSE YOU CAN'T FIND THEM SHOVED UNDER MY BED from the upstairs bathroom.
Days when I argue with my husband and then suddenly realize afterward that the silent treatment I'm engaged in is a colossal waste of time when he later exclaims "What? You're mad at me? Since when?"
Days when my house is messy, I'm messy, life is messy and I feel destined to always suck on the fuzzy end of the lollipop.
.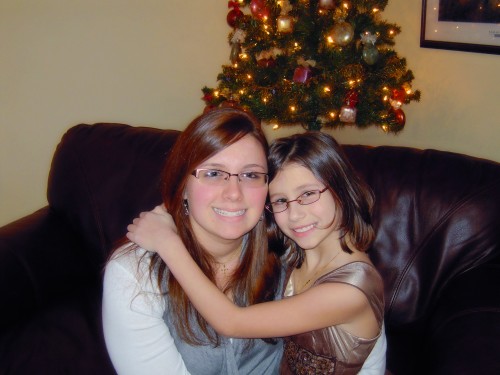 Then I see a picture like this and I'm reminded of the bigger picture.
That at least twice in my life, I did everything exactly right.
That I'm too hypercritical of myself and I'm too paranoid.
That I'm not jinxed and it's entirely possible that Kilauea would still have erupted in 1983 even if I hadn't visited Hawaii one year prior and stood in that very spot.
That I should sweat onions and not the small stuff.
That I'm 99.99% certain, despite my doubts and fears, that I've managed to raise two pretty great kids who will most likely grow up to become happy, productive members of society and maybe even find a cure for cancer or, God willing, Conon O'Brien's hair.
.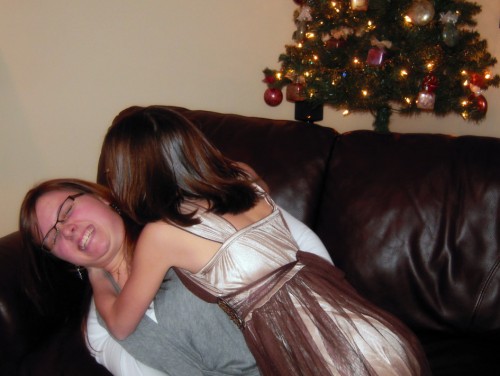 It's that damn .01% that worries me.
.
.