Have you ever had one of those days where absolutely nothing goes according to plan and by "according to plan," I mean within a mile of the vicinity of right?
So far, I've had thirty-one days like that in January and … wait, let's see … yep! Two in February.
I'm not planning my days anymore. It's sucks my will to live through a straw, right past my gigantic uterus and putrid bladder, winding through all my herniated discs and finally right through my stuffed-up nose.
The post I intended to publish today went *poof* in midair. I have no idea how or why and I got tired of shaking my hard drive like a maraca, waiting for it to fall out. I was going to re-write the entire thing but then I figured, why bother? It's Tuesday night and the season premiere of Lost is on and by tomorrow morning, I bet no one is going to feel like reading my drivel because we'll all be too busy banging our heads against a bunch of different walls, yelling OH MY GOD, SERIOUSLY?
So, instead, I'll just share some of the drivel I post on Twitter because that's just a simple copy/paste job and won't make anyone think or work too hard, especially me.
IT'S ALL ABOUT ME, YOU KNOW.
Remember when I joined Twitter? Where you are limited to posts that are 140 characters or less? I'm still there, much to my family's dismay. This would be the same family who will no longer answer any of my questions without first having me prick my finger and sign a contract in blood entitled STUFF YOU ARE NOT ALLOWED TO TWEET ABOUT SO STOP IT.
.
I'll post when I'm watching TV: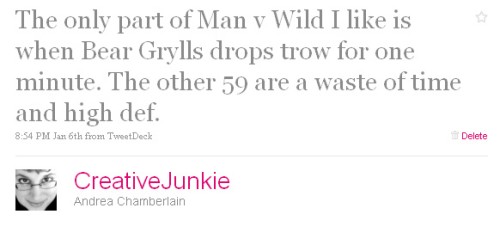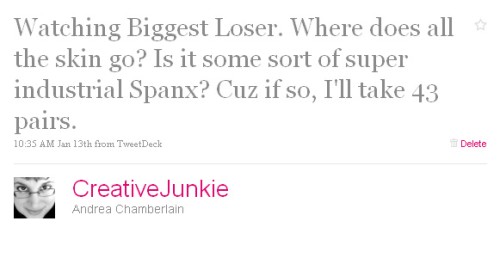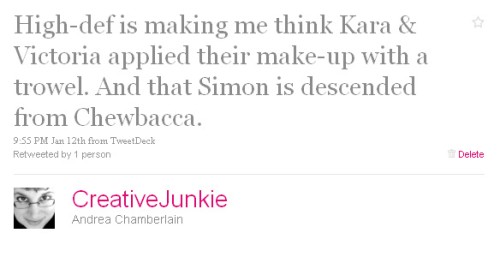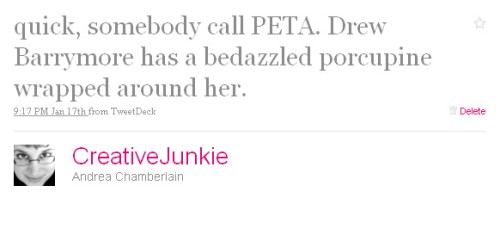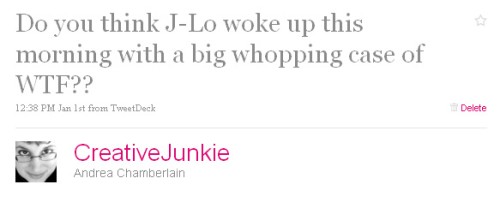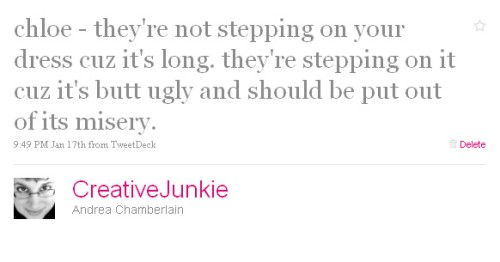 .
I'll post fascinating facts about reptiles:
.
I'll post about my preferences in music:
I'll post about sports and the benefits of a routine exercise program:
I'll even post job offerings: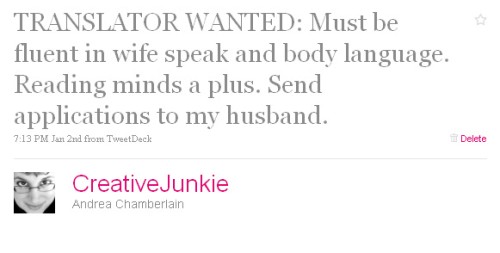 I'll share my feelings:
I'll post miscellaneous crap that randomly pops into my head for no apparent reason: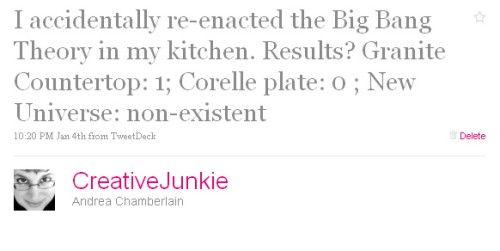 .
I'll post about current events: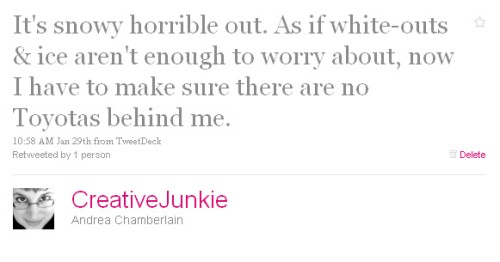 .
And finally, I'll post about a miscellaneous body part or two: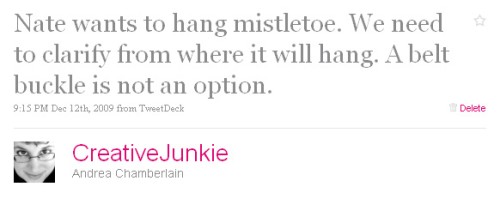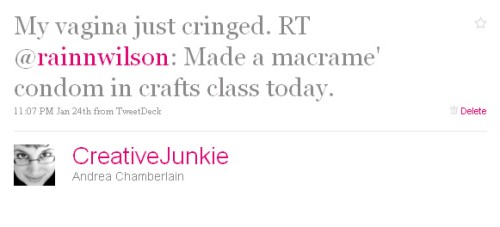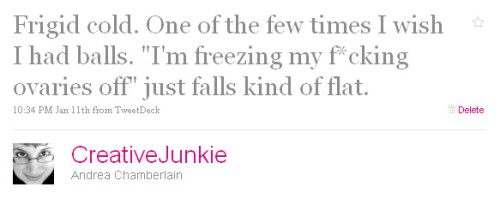 If you like being surprised that I am able to tie my own shoes and walk upright, you can follow me here: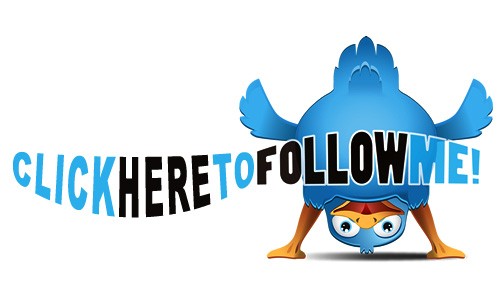 As you well know if you've spent any time at all on my blog, I suffer from verbal incontinence and am known to use eleventy-three million words when three would have been sufficient, all so I can leave you bewildered and shaking your first at your monitor, shouting THAT'S THIRTEEN MINUTES I'LL NEVER GET BACK. But by reading my Twitter stream where I am forced to express my thoughts in 140 characters or less, you can get the same result and you'll only have to shout THAT'S FIVE SECONDS I'LL NEVER GET BACK.
I've just saved you one entire syllable in addition to twelve minutes and 55 seconds.
Time management.
It's a calling.
.
.