Every day I become the human personification of Einstein's definition of insanity by trying to play the game of fetch with Oliver. It goes something like this:
I throw the ball and excitedly call out Get it, Ollie! Go get it!
Oliver chases after the ball.
Oliver retrieves the ball.
Oliver runs back to me with the ball in his mouth.
I declare enthusiastically Good boy, Ollie! Give me the ball!
Oliver collapses onto his stomach and shimmies to the couch with the ball in his mouth.
I firmly demand  Ollie, give me the ball! Give me the ball!
Oliver plays dead.
I plead Drop the ball, Ollie! Drop it! C'mon! Drop it!
Oliver plays dead.
I yell FINE! I'M NOT PLAYING!
Oliver plays dead.
I stomp off.
Oliver spits out the ball and contemplates it.
I begin to praise him with Good boy, Ollie! Now, give me …
Oliver immediately pushes the ball under the couch with his nose.
I yell BRILLIANT, GENIUS! NOW WHAT ARE YOU GOING TO DO FOR THE REST OF THE DAY?
For the rest of the day, Oliver follows me all around the house, whining and whining and whining some more because his ball is under the couch.
Lather, rinse, repeat.
I leave you with the post I wrote last year when Oliver was a four-pound, pliable ball of fur who could squish under couches and retrieve all wayward balls. Unlike today, when Oliver is a seven pound, less-pliable ball of stubbornness and ball retrieval is now performed by a none-of-your-business pound, rigid, misshapen rhombus of middle-aged, frustrated estrogen.
Happy Sunday, everyone!
.
******************************
The name's Chamberlain. Oliver Chamberlain.
(originally published April 2010)
.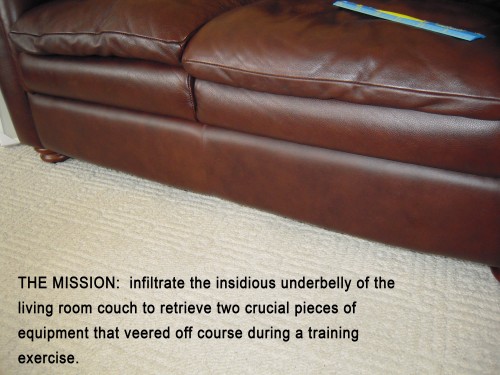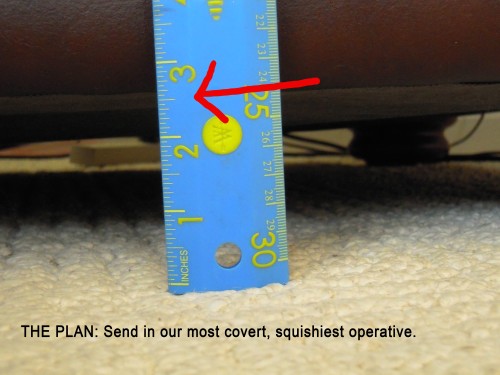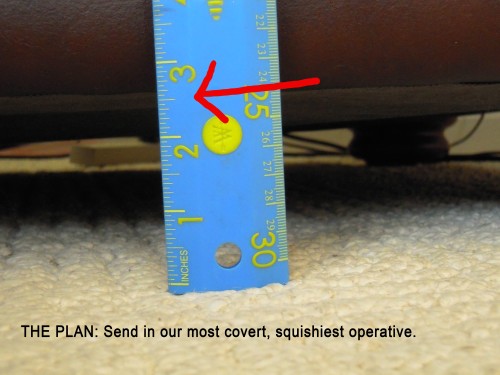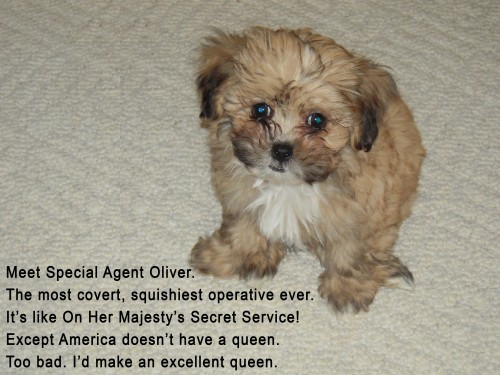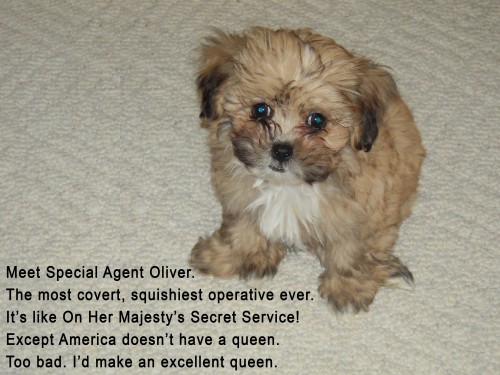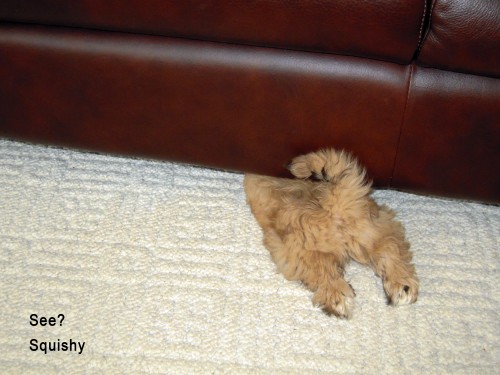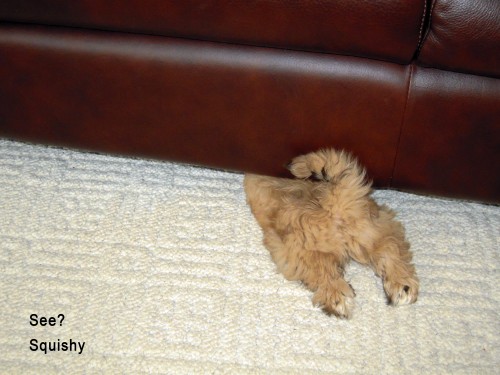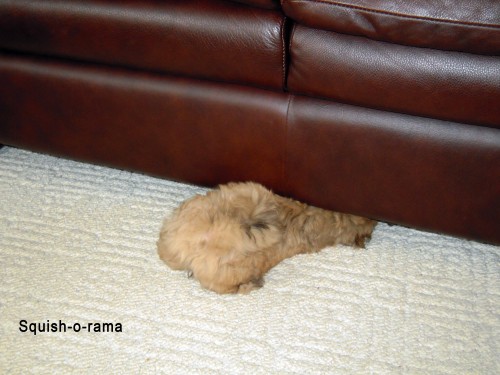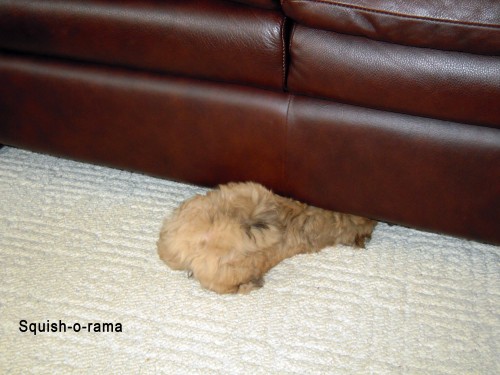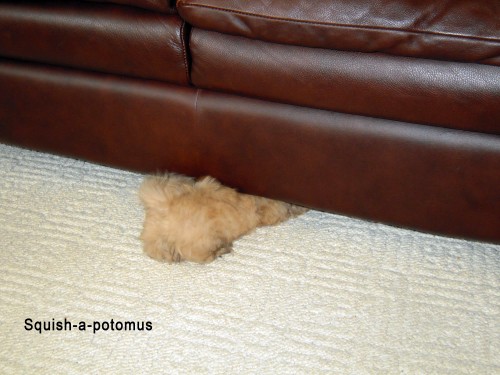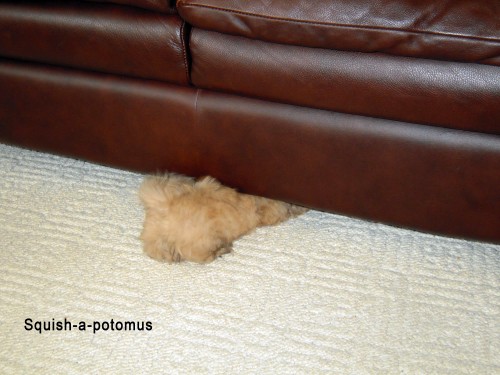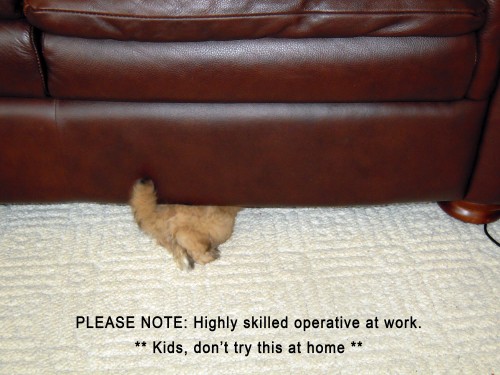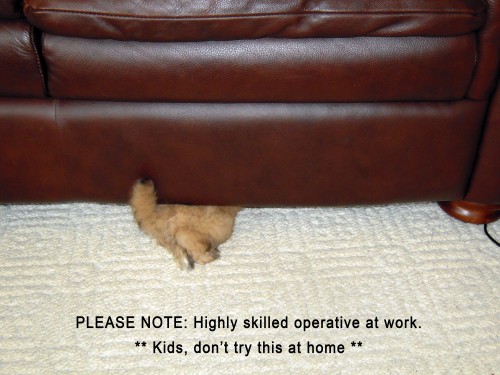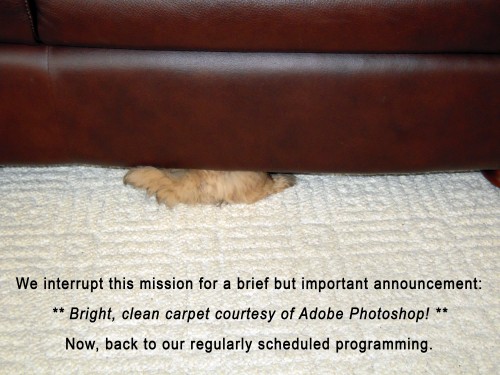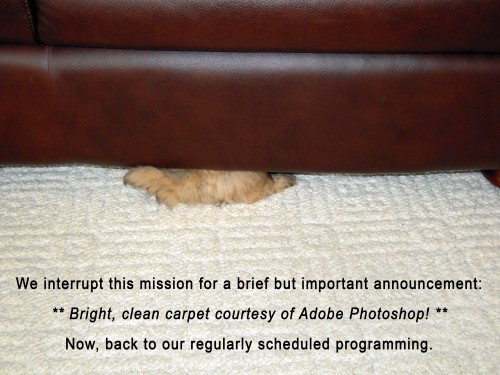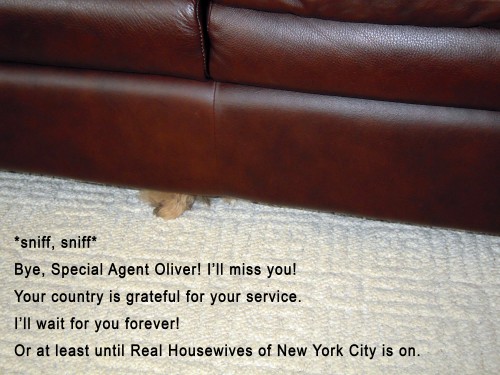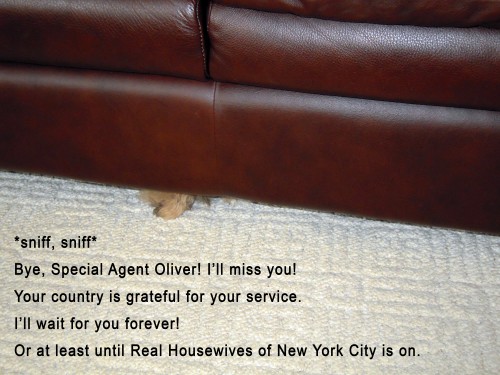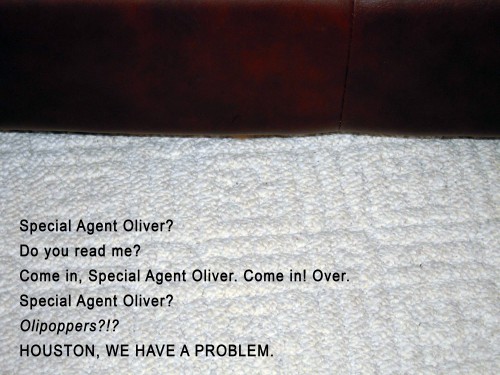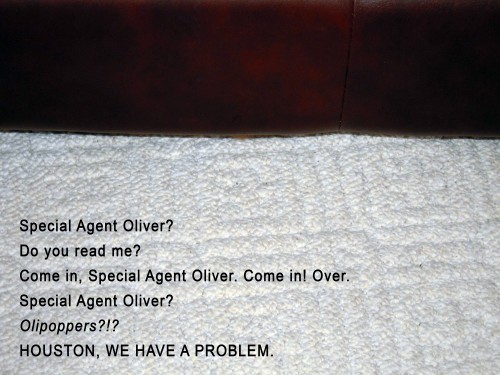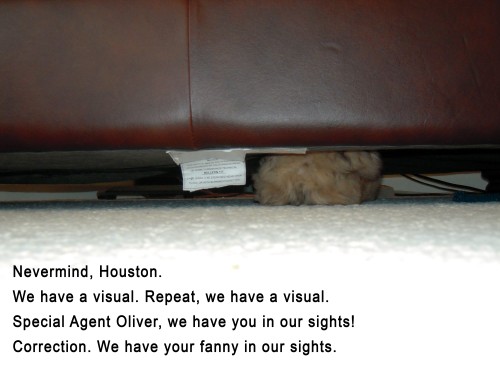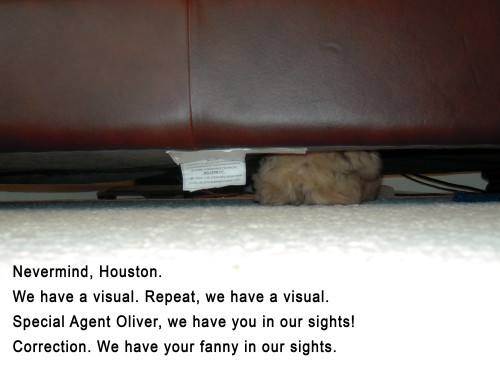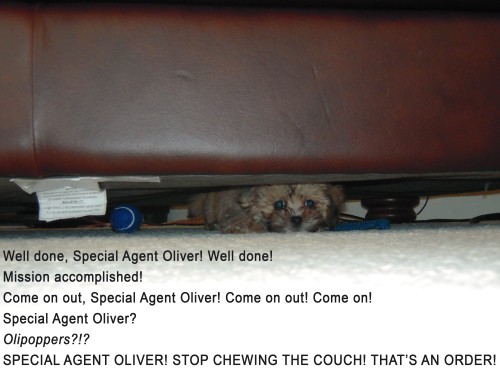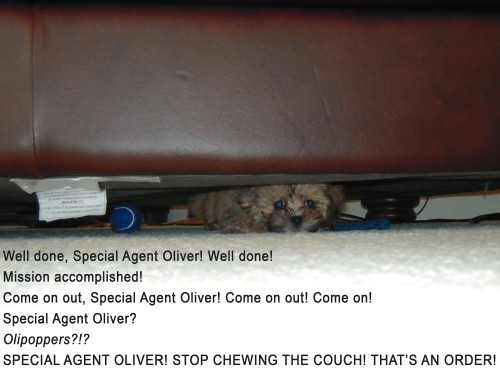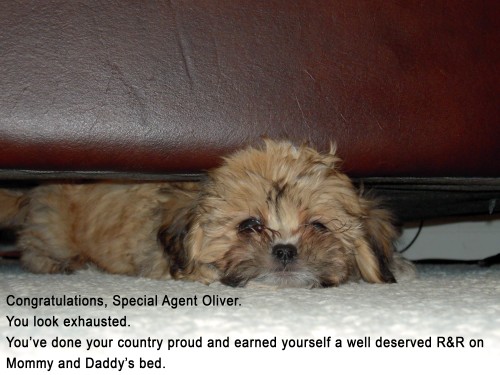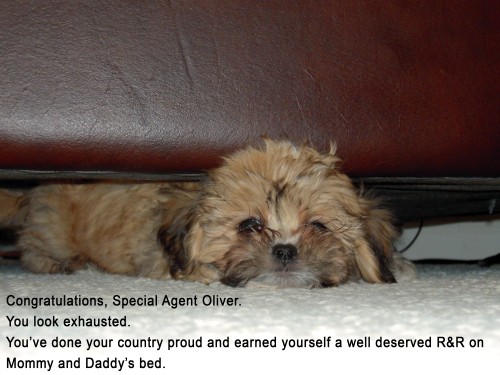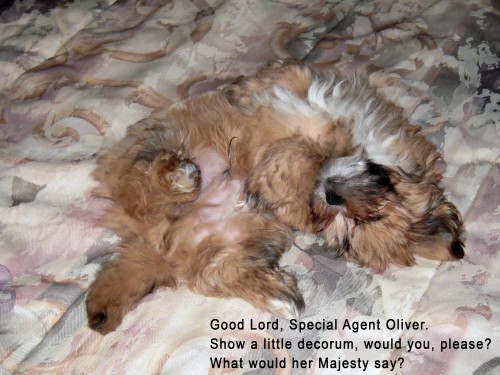 .
.