There's been an awful lot of talk around here lately about castration and filet o' testicles and selling the kids at a garage sale and putting myself up for adoption.
What can I say? It's summer and the kids are out of school and the sun is melting the earth every damn day and I'm over forty with shin splints and only thirteen weight watcher points by noon.
Nevertheless, it occurred to me that perhaps I ought to show you guys that Nate and the kids and I really do like one another, if only to give you pause before you text social services or Judge Judy on us.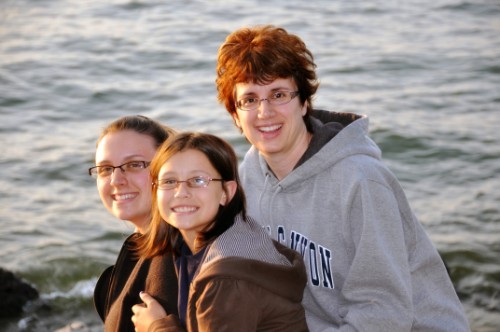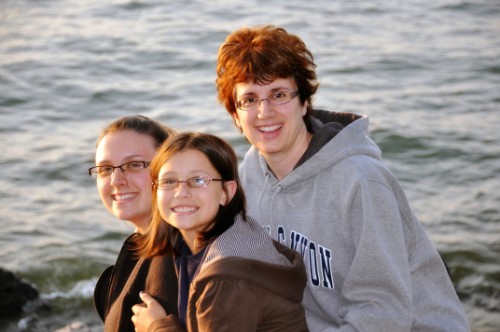 This was taken the night of our anniversary back in June. See? No one's yelling, no one's crying, no one's threatening to yank the inflatable raft out of the trunk and send the other two adrift to go live with the penguins and give her a moment's peace for the love of God.
I could have titled this post "We're like Leave it to Beaver except with more beaver" but then can you imagine the emails I'd get?
Who needs that hassle?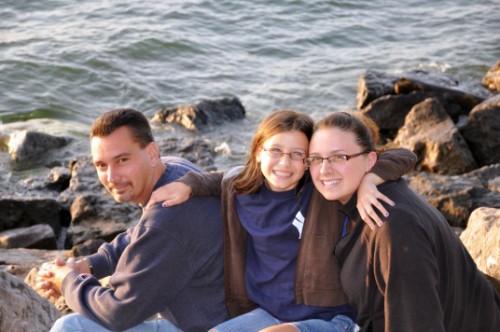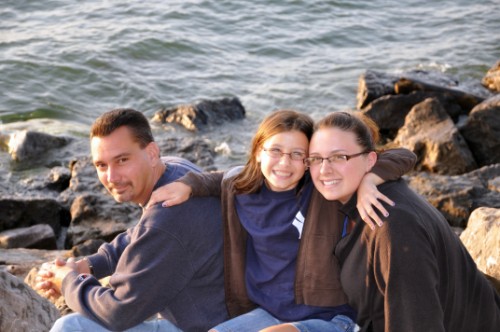 My husband and kids are the most important people in the world to me and if they slipped and fell into the lake, you bet your bippy I'd be screaming and hollering and whipping out my cell phone and capturing it on video and uploading it to YouTube and tweeting it and posting it on Facebook, just to get the word out that we need help. They would do the same for me. That's how much we care about each other.
So don't bother risking your bippy even though I have no idea what it is but it sounds important.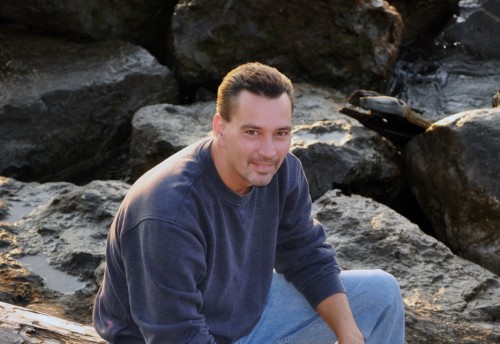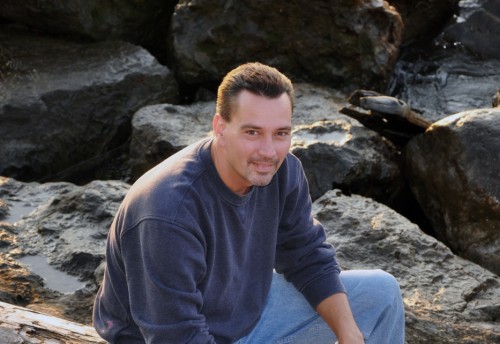 You can't tell in this picture but rest assured, Nate's genitalia is fully intact and in proper working order. And if the day ever comes when he realizes that what he says is not as important as how he says it and that sometimes, it's best not to say anything at all, then he may even get to use it for R&R more often.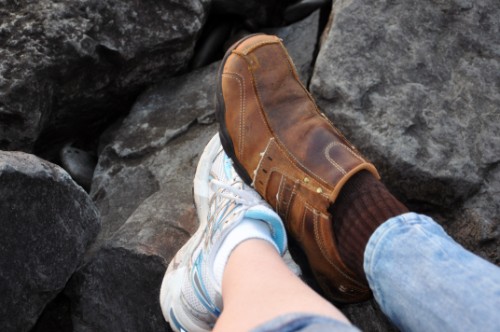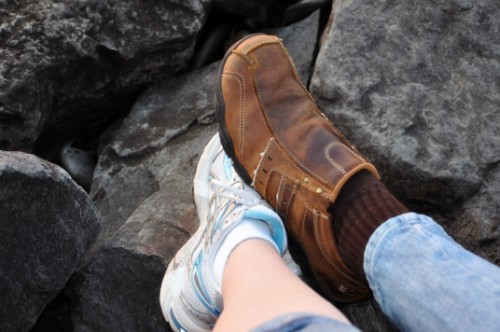 I have to admit though, I'm not thrilled with Nate's choice of footwear.
But then, he's not a fan of my aqua sweatpants from the eighties so, there you go. That's marriage. Although only he and the kids see my aqua in all its glory and the whole wide world is exposed to his shoes on a daily basis but whatever. I'm just grateful he respects me enough to cover his toes.
Not a fan of men parading their bare naked hairy toes in public.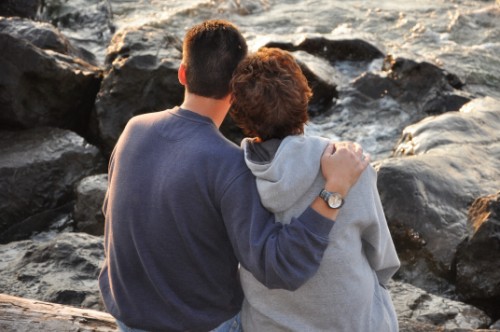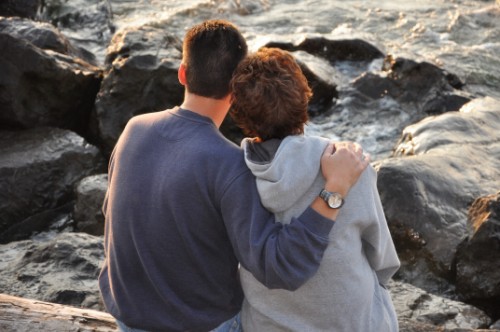 See? We really do like each other.
And can I just say that it's a good thing these photos don't come with a soundtrack because all that EWWWWW, YOU TAKE THE PICTURE and UGH, NO WAY, YOU TAKE THE PICTURE and I HAD TO CLEAN ALL OF OLIVER'S POOP UP TODAY SO YOU CAN AT LEAST TAKE THE PICTURE, IT'S ONLY FAIR would really distract from the moment, don't you think?
Not to mention the whispered "Yes, I'm telling you, it's in the trunk, Nate! If you run really fast and blow really hard, it'll be March of the Penguins by sunset."
.
.