So, no one has an outie? I mean, other than those who are ten months pregnant with bellybuttons impersonating those pop-up timers you see on Thanksgiving turkeys?
Wow.
I think some of you are fibbing. An outie is nothing to be ashamed of! Unless, of course, you decorate yours for Christmas and call it Steve. If that's the case, do me a favor. Stand way the hell back over there, please.
Further.
A little more.
Thank you.
As of 9:00 pm eastern time yesterday, there were 214 entries to the Turtle Taylor Etsy Shop Giveaway. I asked random.org to choose one random number between 1 and 214, inclusive, and this is what it threw back at me:
.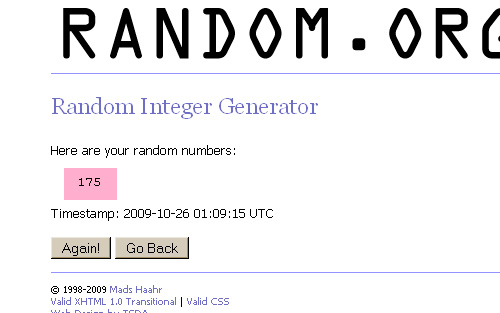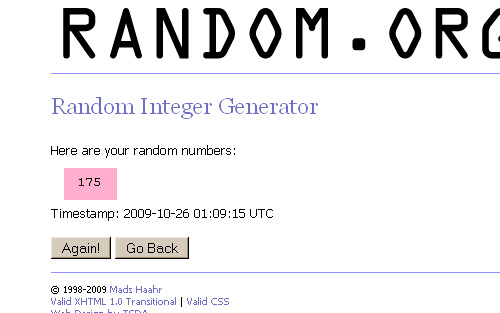 .
And the corresponding comment was: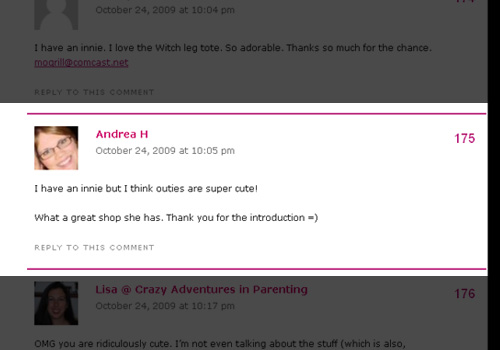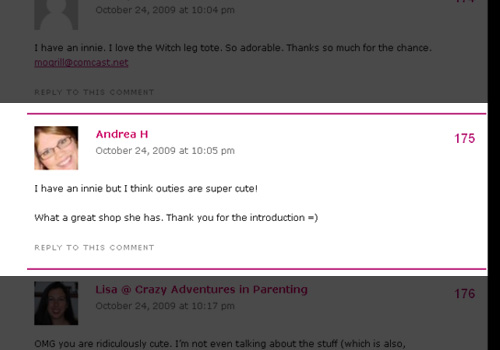 Congratulations Andrea H! Contact me at admin@thecreativejunkie.com to claim your prize! By the way … I like your name. When you were little, did your mother refer to you as AND – REEEEEEEEEEE – AAAAAAA when you were in trouble? My mother still does. It's usually accompanied by a freakishly high eyebrow arch.
Thanks to all of you who participated in this giveaway and I'd also like to give a big shout out to Cheryl of Turtle Taylor Etsy Shop for having such an adorable store!
Oh! I was going through some pictures last night and came across some from a wedding I attended this past summer.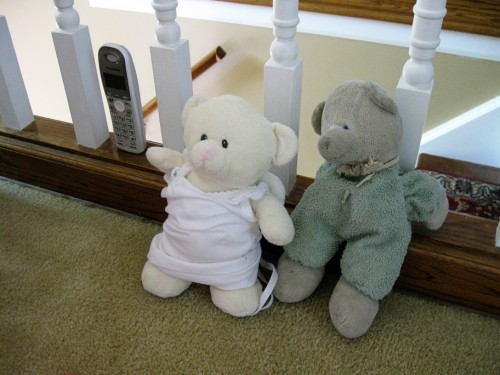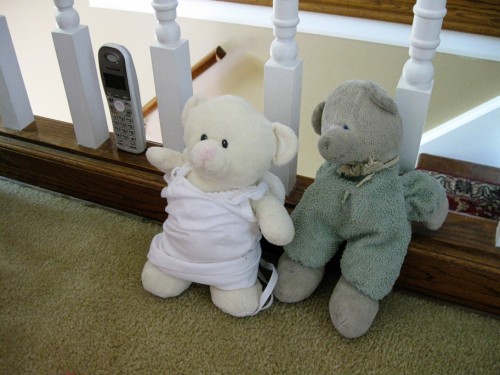 .
Helena's beloved Bear got married back in June. The bride wore white, Helena was the maid of honor, Zoe was best man and the ceremony was phoned in by Nicole, one of Zoe's friends, who couldn't be there in person.
Those of you with 20/20 vision currently shaking your head and giving me a "tsk tsk" (hello, Mom)  … I did not dust for the occasion. Not because I didn't want to!
Well, OK … I didn't want to, but that's not the point. The point is, I didn't see the dust.
Who said being a myopic astigmatic was a curse?
.
.