… was probably familiar with my hopes, my mood swings, my scale, my sex drive, my boobs, my hair around noon and my calculus grade in high school.
But he was obviously unfamiliar with my Oliver.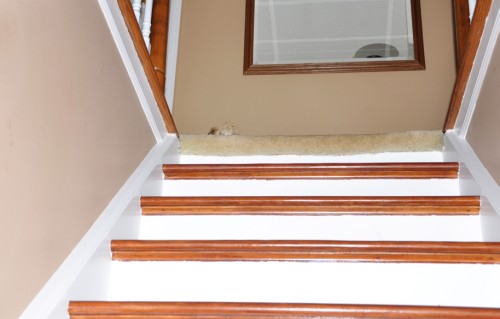 Oliver loves to go up the stairs.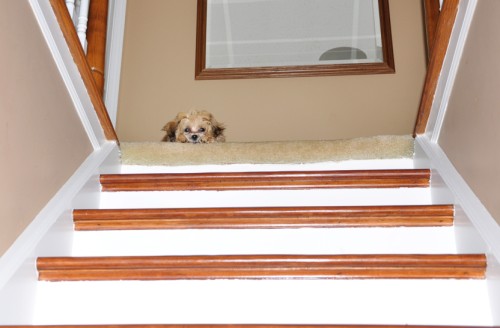 Down them?
Not so much.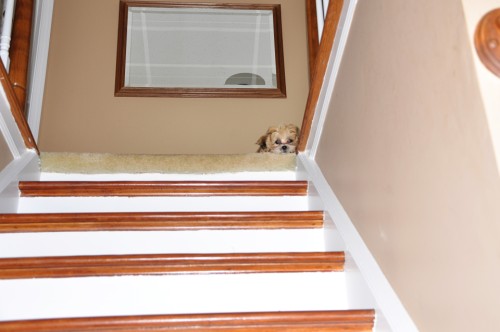 Unless he's carried.
Like a baby.
Good thing he only weighs four pounds.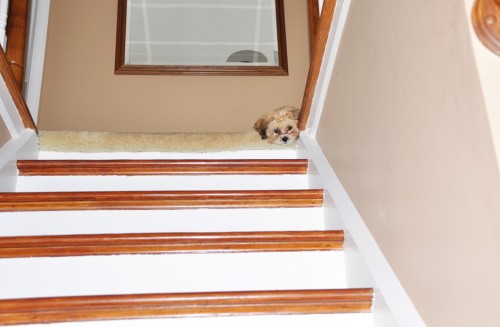 I think he suffers from bathmophobia.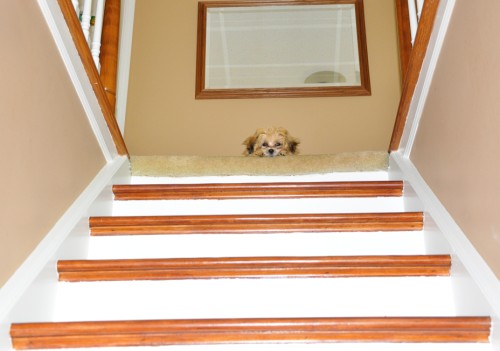 Or is it climacophobia?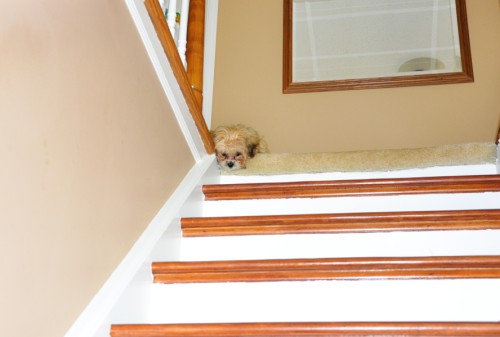 A shiny gold star to the first person who can tell me which one it is, bathmophobia or climacophobia?
Ready …
Set …
Go!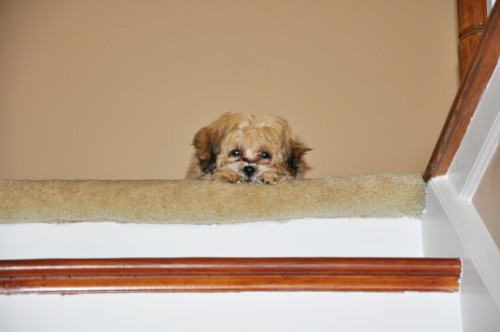 Oh, hey! All you guys frantically googling your brains out because OH MY GOD, A SHINY GOLD STAR! WHO CAN'T USE A SHINY GOLD STAR WHEN WE'RE DROWNING IN OIL SLICKS AND TAR BALLS?
Please also google urophobia and coprophobia.
Eleventy seven billion shiny gold stars and maybe even a kidney or part of my liver to the first person who can cure Oliver of either one, at least as far is it relates to coming in contact with the designated grassy area in my back yard as opposed to oh, I don't know … my living room? Or family room? Dining room? The entire upstairs hallway?
Ready …
Set …
Go!
.
.