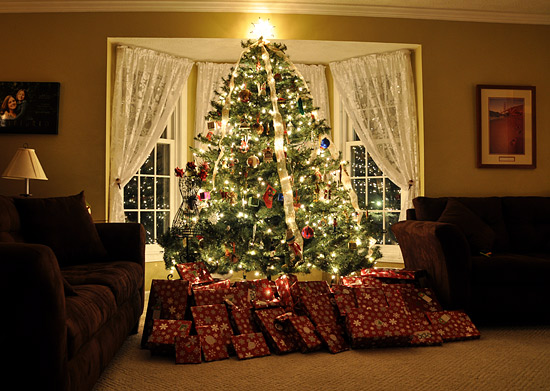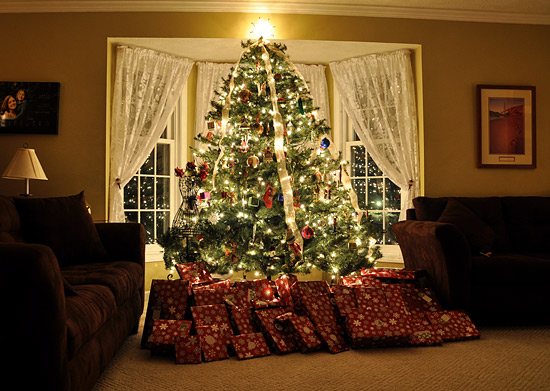 No, Santa and his MasterCard did not earn hernias this year.
Yes, Santa was really smart and stayed within budget and wrapped everything in oversized boxes.
Yes, Santa managed to do this, despite having a wayward elf who decided to go Rambo at the last minute and go off list by purchasing a Toy Story DVD for an amount that almost gave Santa a stroke.
Yes, Nate the Elf is on reindeer poo duty until further notice.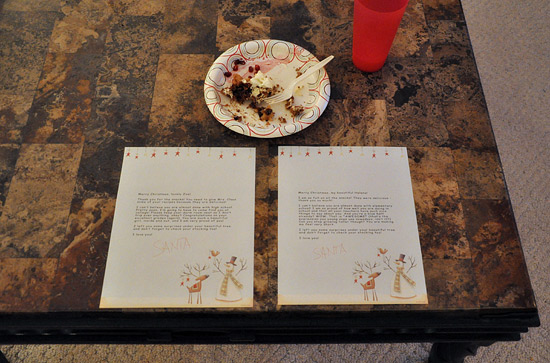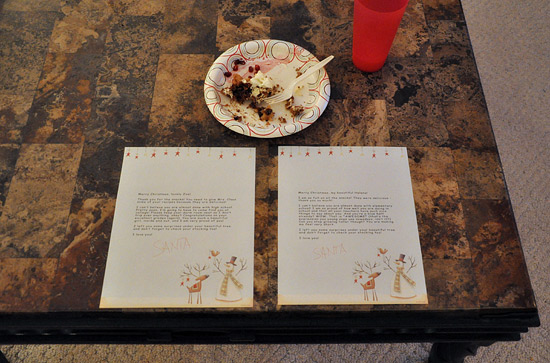 No, Santa is not a member of the clean plate club.
Yes, Santa strapped himself in alongside Blitzen to earn some Weight Watchers exercise points, just in case.
Yes, Santa uses a computer to write his notes because his handwriting looks like constipated serial killer flourish.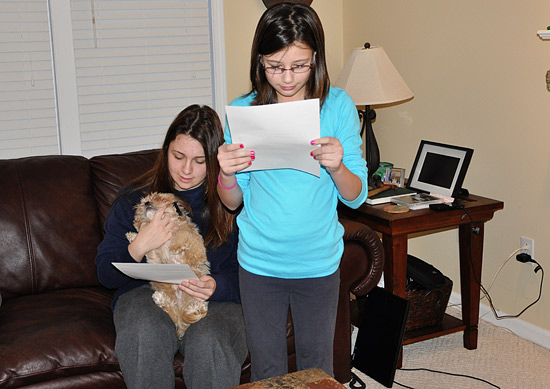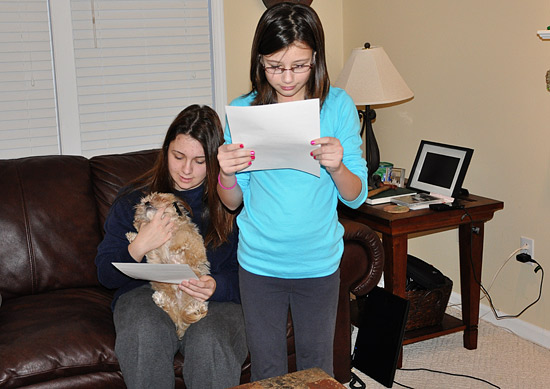 No, my children do not believe in Santa anymore.
Yes, they still insist on all the traditional Santa rituals, regardless.
Yes, they are contrary.
No, Santa has no problem with contrary, as long as it's served with chocolate pecan pie and cold milk.
Yes, Oliver is in a choke hold.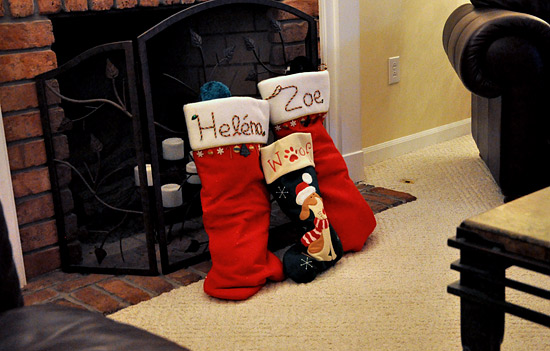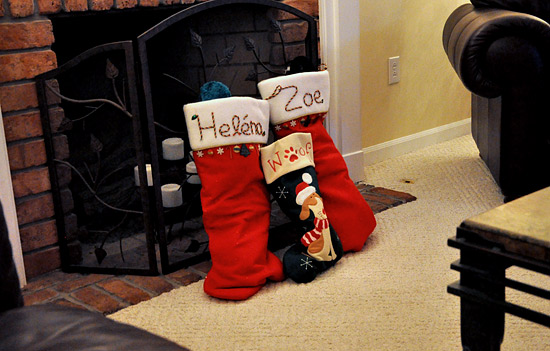 Yes, the girls' stockings are abnormally huge.
No, Santa did not think about the correlation between size of stockings and cost of filling them because Santa was a brand new shiny mommy when he bought the first stocking and an old colossal idiot when he bought the second one.
Yes, the stockings have become a ridiculously expensive way to hold a lot of crap and are now referred to as Diaper Genies.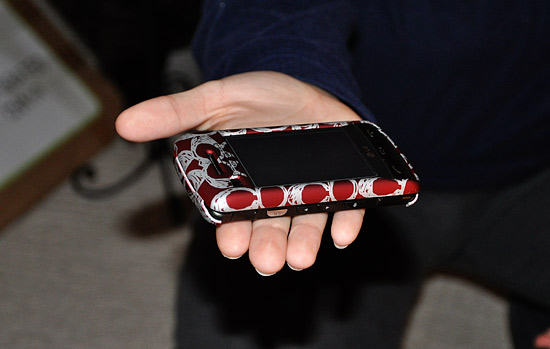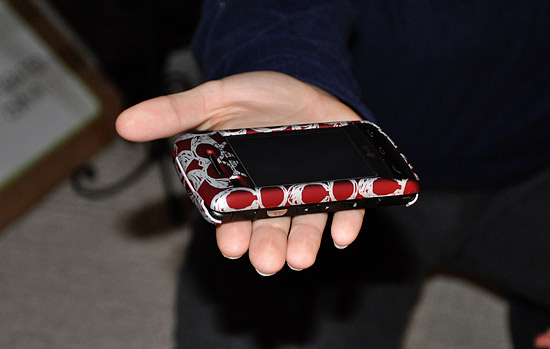 Yes, that is a cell phone case, a la Coach.
No, Santa had no idea when he bought it at a mall kiosk for $20 that it would turn out to be Zoe's favorite Christmas present.
Yes, Santa is wondering why everything can't be that cheap and easy.
Yes, Santa knows there's a joke in there somewhere but he's too tired to hunt for it.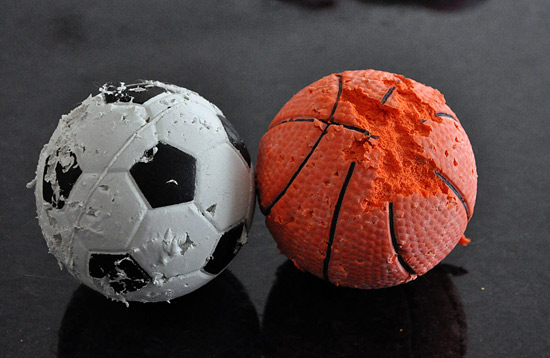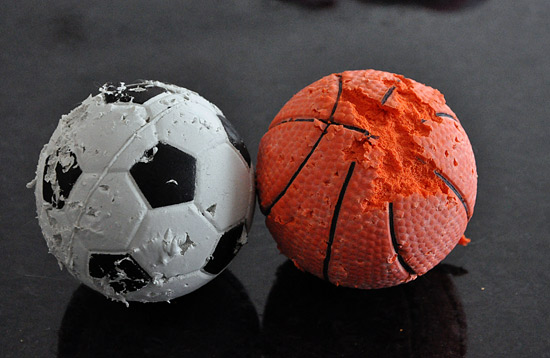 Yes, these are Oliver's brand new balls.
No, Santa is not reverting to a ten year old by giggling because he typed "balls" out loud.
Yes, Santa is lying.
No, Santa would never have given Oliver brand new balls for Christmas had he known that Oliver was really a bulimic, furry pirhana named Fang in disguise.
No, Santa did not clean up orange vomit at 11:00 a.m.
Yes, that's what elves are for.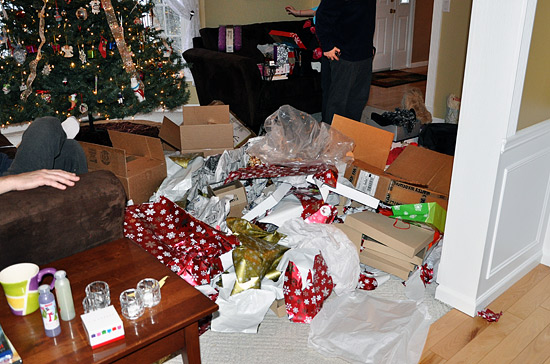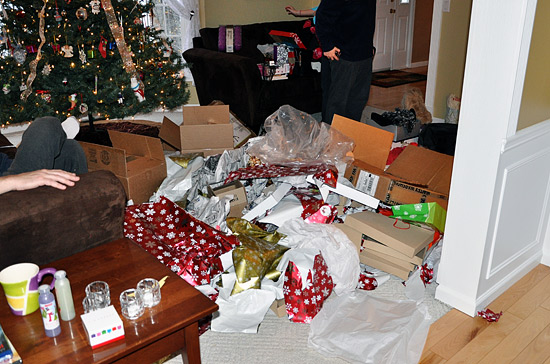 No, Santa cannot believe that weeks and weeks and weeks of thoughtful and careful planning and preparation, together with forty-two hours of wrapping, are over within three nanoseconds.
No, Santa is not choking on a bitter pill about it.
Fine, Santa wouldn't object to a little Heimlich maneuver, if anyone is feeling particularly generous.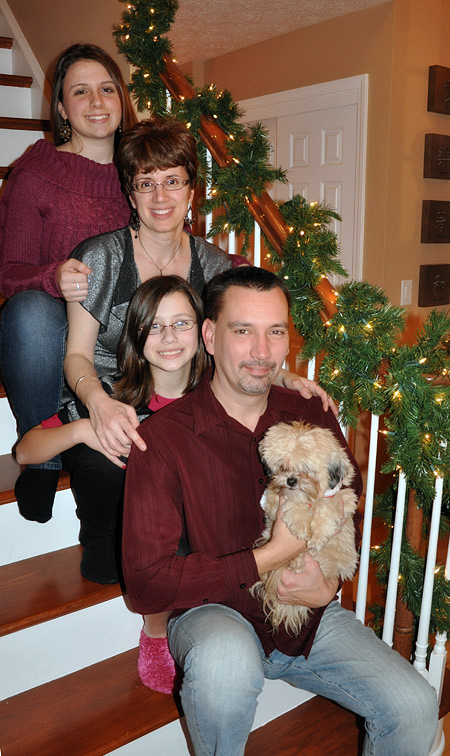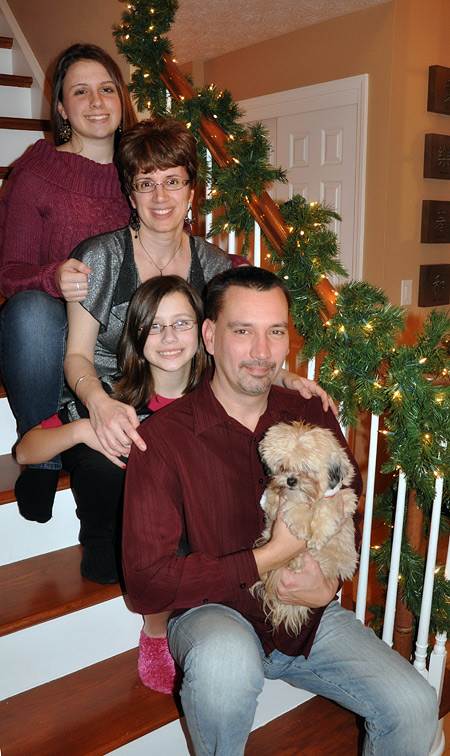 Yes, Santa absolutely, without a doubt, loves Christmas and can't wait to do it all over again next year.
Yes, with more disciplined elves.
And yes, with less miniature basketball vomit.
.
.