Before I reveal the winner, let me remind you that *ALL* who entered this giveaway are eligible to receive a $25 shopping spree with any $50 purchase from Harry Mason Designer Jewelry. Simply email Harry at harrymason @ harrymason . com (delete those spaces, please!) and include a copy/paste of the comment you entered in the giveaway – you'll find all the comments HERE. Make sure you put "BIG O" in the subject line so that your email doesn't  land in Harry's spam filter and die a slow, agonizing death.
OK – There were 334 entries so I asked random.org to choose a random number between 1 and 334 inclusive and this is what it shouted at me: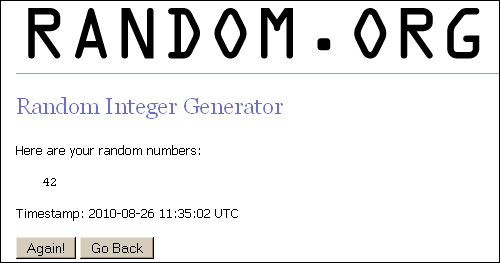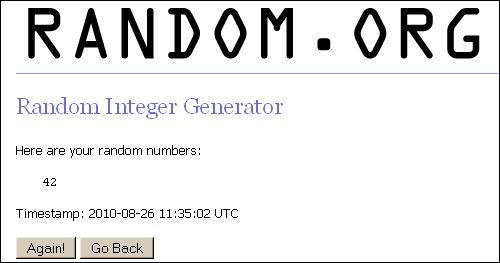 And the winning comment is: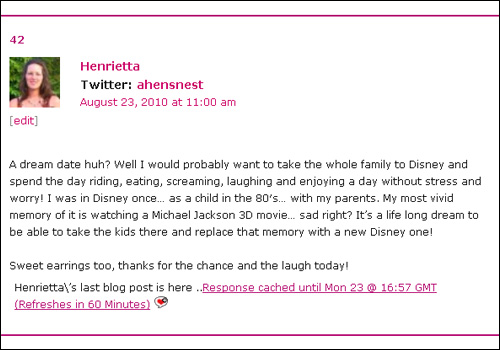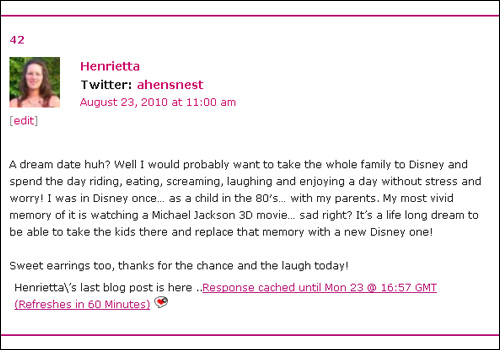 Congratulations Henrietta! Contact me at admin @ thecreativejunkie . com (delete those spaces, please!) within forty-eight hours to claim your prize! After your ears get through kissing the living daylights out of you, that is.
Thank you, Harry, for your creativity and generosity and thank you all for participating and sharing your dream dates and making this a truly fun giveaway! May we all one day really win that stupid foreign lottery crap that finds its way into our inboxes and then all of our dream dates will become reality dates.
Don't forget to email Harry and claim your prizes, everyone!
.
.